Workday Training – The Best Workday HCM Course
⏰40 hours | ▶️ 36 Videos | 📣 158 Participants |🎓 8945 Reviews | 4.9 ⭐⭐⭐⭐⭐
Choose a Plan that Works for You
Self Paced
Unlimited Access
Advanced sessions

Interview Q&A

Free study Materials

Premium Technical support
Instructor Led Live Training
Unlimited Access
Live Instructor

Advanced sessions

Interview Q&A

Premium Technical Support
Corporate Training
Unlimited Access
Live Instructor

Advanced sessions

Interview Q&A

Premium Technical Support
  Weekday 
Dec 14(1 HR A DAY)
08:30 AM PST
Enroll Now  →
 Weekday
Dec 27(1 HR A DAY)
06:30 PM PST
Enroll Now  →
 Weekend 
Dec 24(1 HR A DAY)
07:30 AM PST
Enroll Now  →
 Weekday 
Dec 14(1 HR A DAY)
09:00 PM IST
Enroll Now  →
  Weekday 
Dec 28(1 HR A DAY)
08:30 AM PST
Enroll Now  →
 Weekend 
Dec 24(1 HR A DAY)
08:00 PM IST
Enroll Now  →
Course Description
Workday Training is one of the best Courses that you can acquire now with great benefits Launched by CloudFoundation and an excellent functionality enterprise source.
Get Workday online Classes were conducted both on weekdays & Weekends.
The training on Workday is designed to help you get the most out of the software. It covers the basics of using Workday,
how to use the various features, and how to troubleshoot any problems you may have.
There are many opportunities available for those interested in pursuing a career in Workday software.
If you want to become an expert in Workday HCM, CloudFoundation is the perfect place to do so, since they offer comprehensive training that will prepare you for all certification tests. The foundations of the workday, staffing models, workday remuneration, security groups, business processes, reporting, etc. are all covered in our Workday certification course.
Throughout the workday functional training programme, you will have access to professional specialists who will provide complete support and guidance on any projects you may be working on. CloudFoundation's Workday training course is ideal for those who are ready to take on new challenges and enrol today.
Among the many uses for which Workday is used, financial management, human resources management, strategic planning, professional services automation, and student information management are just a few that may be learned through the excellent training provided by CloudFoundation.
It is a central repository of data with a unified security framework and user interface. So, CloudFoundation is a great way for HR and financial professionals to get the training and credentials they need to further their careers. The lectures given by our certified instructors are more focused on practical application. Learn from industry-leading, verified Workday trainers.
The cloud-based Human Capital Management and Financials software, Workday HCM is a high-maintenance system. The software in question is designed specifically for HR tasks. It is widely regarded as the most user-friendly human capital management framework available.
Workday helps businesses plan and manage resources to suit their unique requirements. With Workday HCM, you can keep an eye on how your staffing numbers shift over time, and your service providers will get those adjustments instantly via the cloud. Health, insurance, retirement savings programmes, and other perks will all be managed by the company in a unified system.
After you are done with training in workday you can apply for the below job roles:
-Workday Consultant
-Workday Implementation Specialist
-Workday Integration Specialist
-Workday Support Analyst
There are a number of Workday certifications available, including:
-Workday HCM Fundamentals
-Workday Security Fundamentals
-Workday Integration Hub Fundamentals
-Workday Integration Certification
-Workday Security Certification
-Workday Data Conversion Certification
-Workday Report Writer Certification.
Features
1. What is HCM?
What is HCM, HR, HRMS, HRIM
Google Trends report on HCM, HRMS
Importance of HCM and HRMC
Estimated customer base for HRMS software (Its everywhere and massive)
Will HCM rise or fall in future (Value of Human Capital)
Comparing a Stray dog with a trained dog
2. What is Workday?
What is Workday and how is it different from others?
Is workday completely on Cloud, then what is workday Studio?
Downtime and version upgrades in Workday
Components of Workday like HCM, Studio, Finance, Payroll, Absence etc
Which workday component is used commonly by vendors?
Compare all the HCM vendors and their market report
Google Trends report on Workday
Compare Workday with SAP Successfactors, Oracle HCM & Taleo in Trends
3. What are Main Concepts in Workday and Basics Navigation
How to login and Navigate in Workday
VPN in Workday for certain client (Overview)
Overview of Worklets in Workday
What is an Object in Workday
Navigate the Homepage and all the options
What are Business Objects
Additional and advanced Navigations
4. Organizations in Workday
Types of Organization in Workday
What is a Supervisory Organization?
Locations in Workday and Hierarchy
What is reorganization and how to configure
How to create Supervisory Organizations and Subordinate Organizations
What is Cost Centers & Cost Center Hierarchy and how to create them
How to create a Company in Workday
Creating Locations with options and Location Hierarchy
Creating Region with options and Region Hierarchy's
Moving workers between organizations (Practical demonstration)
5. Staffing in Workday
Different Types of staffing models
What are Job Profiles and Job Families and How to create them?
What are Positions?
Job vs Positions
6. Compensation configuration
What are Compensation Grade, Package and Rule?
What are the difference between them and how to configure them?
How to create a compensation package
What is a Grade and How to create a Grade?
What is Grade profile and How to create a Grade Profile?
What are Compensation Eligibility Rules and how to create Compensation Eligibility Rules?
7. Security Configuration
Domain Security Policy
Business Process Security Policy
Security Groups

Role Based Security Group
User Based Security Group

Configuration of the Security
8. Business Process configurations
Configuring a Business Process
How to create an applicant
Hire & Rescind Process
Cancel a business process
How to handle Terminations
How to handle Promotions
Transfers overview and configuration
9. iLoads Module
How to prepare iLoad template
How to Load the data into workday
Validations
10. Reports module
What are report and why do we need them
How to create a simple report in Workday?
Advanced reports
How to create different calculated fields
Sharing report between multiple users
Making report as a web service and using them
Data Sources, Objects and fields
Real time scenarios on report module
11. Calculated Fields Module
Introduction to Calculated Fields
Calculated fields basics
12. EIB module
What is EIB and its practical use case
Simple EIB Inbound Integrations & Outbound Integrations
What are XSLT transformations and how to configure them
Project use case on EIB implementation
13. Connectors in Workday
Core connector outbound integration on Worker data
Cloud connector outbound integration on Payroll Interface
Cloud connector outbound integration on Benefit
Document transformation
System user creation
14. CanopY project in Workday
Project Overview
How to configure an End to end real-time project.
Project Guidance
Project Submission and Verification
15. Mock Interviews with Questions and Answers Discussion
Functional Q&A
Technical Q&A
Project Q&A (For Multiple Domains like Banking, Retail, Insurance, E-commerce etc)
Question for Fresher's and Experienced (How do they differ?)
How to justify if the resource is not certified.
16. Certification Preparation Session
How difficult is it to clear the certifications
Levels of certification
How to register for them(Technical details)
Can I apply for certification if my company is not a partner
If not, what is the alternative
Certification Mock Q&A discussion
17. Resume Preparation Help
What's the Best resume
What if my resume is worst
How to prepare a great resume
Should I be on LinkedIn, Of course, Yes
Providing Photo, Facebook, LinkedIn, Twitter Links in a Resume
Create Blog, Quora, StackExchange etc and provide the links in the resume.
SEO in Naukri (how to be on the Top)
Creating Multiple Profiles in case you need a job urgently(Naukri loophole)
Floating your resume in Monster, indeed, Shine etc.
How to Search for Job providers and jobs in LinkedIn
Aggressive Follow, that's what counts
18. Post Job Support
How can we support you if you are in a project
Can we help you in a disaster recovery process
How to be in touch with my colleagues and experts
FAQ's
❓ What is Workday Training?
✅Workday training is a process through which new users learn how to use the Workday software application.
This type of training typically covers topics such as logging in, navigating the interface, entering data, and running reports.
❓ How many hours does it take to learn Workday?
✅ Workday Online training typically takes 20-40 hours.
❓ Is Workday easy to learn?
✅ There is a bit of a learning curve with Workday course, but it is overall pretty easy to learn. The interface is user-friendly and the software is designed to be intuitive.
With some practice, most users should be able to figure out how to use the basic features of Workday without too much trouble.
❓ How much is Workday Training Cost in India?
✅ The Workday training cost in India typically range between $350-$500 for basic modules.
It may varay based on the module you choose.
❓ Who can do Workday Certification?
✅ Workday certification may vary depending on an organization's specific needs.
However, in general, the most ideal candidate for a Workday certification would be someone with significant experience using the Workday platform and a strong understanding of its various functionality.
CloudFoundation provides Workday certification course based upon your needs.
❓ Where can I learn Workday HCM?
✅ You can take workday HCM training from CloudFoundation at reasonable prices.
You can also find many user groups and forums online where you can ask questions and get advice from other Workday users.
❓ Is there any Certification for Workday?
✅ Yes, workday offers various certification's. At CloudFoundation you will be able to get Workday certification training.
❓ Where can i get Workday Training Material pdf?
✅ CloudFoundation provides you with several workday training material pdf once you enroll for either self paced or Instructor Live Led.
❓ Is Workday HCM easy to learn?
✅ Yes, Workday HCM is easy to learn and CloudFoundation covers the best workday hcm training online for anyone who is interested to take workday course.
❓ Where can i get free Workday Training Material?
✅ Once you enroll with CloudFoundation, you will be getting free workday training material for lifetime.
❓What is Workday ?
✅  In the realm of enterprise resource planning (ERP), Workday is a cloud-based software firm that focuses on HCM and financial management tools. Financial and personnel information are both managed in Workday.
The enterprise resource planning market is dominated by Workday. Workday's consolidated HR and financial module allows us to see the whole picture and base choices on facts.
When it comes to managing your finances, there's no better cloud-based option than Workday Financial Management. The Workday range of enterprise cloud applications is fully integrated with Workday Financial Management's flexible, global architecture.
❓What is Workday Software ?
✅ Despite the company's initial focus on the human capital management (HCM) side of Workday, significant time and effort have gone into making the financial software competitive with rival ERP systems through the integration of tools like outlining and analytics, budgeting, etc. The enterprise-wide features of Workday ERP are as follows: labour management; sales planning; and real-time analytics. Accounting and reporting for a company's financial activities can be accomplished with the help of Workday financial management.
❓How to become a Workday Consultant ?
✅  Each consultant in Workday's ecosystem must hold a valid certification in either Human Capital Management (HCM), Financials (FINS), or Integrations to participate in the ecosystem. These accreditations also require regular renewal, typically every six months.
This is the very minimum of knowledge required to begin working with the Workday system. You must be employed by or otherwise sponsored in some form by a Services Partner to be eligible for one of these certifications. Keep in mind that if you want your certification to remain valid, you will need to keep that status active.
❓ Is Workday a crm ?
✅  At this time, there is no built-in customer relationship management feature available within Workday. Instead, they have teamed up with Salesforce, a pioneer in cloud computing. Thus, the two organizations are already deeply intertwined thanks to the Salesforce Service Cloud.
❓ What is Workday HCM ?
✅ Workday HCM is a brand new product that is distributed via the internet. To our knowledge, it is the only worldwide corporate solution that integrates HR functions including payroll, time and attendance, benefits administration, and talent management.
1. What is Workday ?
Leading supplier of finance and human resources corporate cloud applications is Workday. The largest enterprises in the world can use Workday's analytics, financial management, and human capital management tools. Workday has been chosen by hundreds of businesses, from small startups to Fortune 50 firms.
2. What is Workday HCM ?
The workday HCM module's architecture is built on cloud services and was developed to provide managerial duties from scratch. One of the most used corporate programmes for managing human resources is human capital management. Payrolls and benefits, human resource management, a talent management system, time management, hiring, and attendance are just a few of the crucial duties carried out by human capital management.
3. What is Workday Tool ?
For medium- to large-sized organisations, particularly those with numerous locations, Workday Tool offers a comprehensive solution for managing payroll, benefits, human resources, and employee data.
4. What is Workday Software ?
Enterprise resource planning (ERP), human capital management, and financial management software are Workday's three main areas of expertise (HCM).
In comparison to on-premises HCM and financial solutions, Workday software has frequently been praised for its simplicity of use and speed of implementation. Workday is a pioneer in software-as-a-service business applications. Although the business does not formally identify as Workday ERP, it is often believed to be in direct competition with ERP providers like Oracle and SAP.
5. How to become Workday Certified ?
You must work for a Workday Partner company in order to earn the Workday Certification. Upon hiring you, the partner company starts the certification training for you depending on your prior experience or job responsibilities.
Professionals in the fields of Finance and Human Resources (HR) of a firm will have better job prospects if they receive Workday HCM software training and certification. Get the Workday HCM and Job Placement programmes from training companies and staffing firms in the US.
6. how to get Workday Tenant Access ?
The procedure for acquiring workday tenant access will vary depending on the particular workday tenant and the needs of the company, thus there is no universal solution to this problem. However, some advice on how to gain access to a workday tenant includes getting in touch with the workday tenant directly or the company's IT division.
7. Why use workday ?
Workday removes the expense and hassle of overseeing operational and underlying IT infrastructure. Workday installations may begin right away and are delivered on schedule and within budget, resulting in rapid deployment and a shorter time to value. Compared to historical apps, workday applications are more affordable and quicker to deploy.
8. How to become a workday consultant ?
You need to work for Workday or one of their partners in order to be certified. Within your first month of employment, they will often pay for the training and give you access to the training materials. You must ace the multiple-choice exam after training in order to be certified.how to use workday ?
9. What is included in Workday HCM ?
It is the only worldwide enterprise tool that combines recruitment, payroll, time and attendance, benefits, and talent management. Workday HCM provides simple, self-service tools that make it easier for you to manage, staff, and pay your worldwide workforce.
10. What is Workday Studio ?
Customers and third parties can create integrations to and from Workday using the robust Eclipse-based development tool known as Workday. We are able to create, put into use, fix, and troubleshoot intricate integrations that are running on the Workday cloud. It offers all the necessary elements, including splitting, aggregating, streaming, and converting.
One source, one transformation, and one destination are not the only options available in the Workday studio. We are able to build integrations that connect to several sources, go through various transformations, and provide results to various locations. On servers located in your Workday data centre, these integrations are set up and operated. Some of the tools we can utilise in Workday Studio are web services, connectors, EIB, XML, XSLT, and JSON.
11. Who uses workday ?
Walmart, Apple, CVS Health Corporation, McKesson Corporation, Alphabet Inc., and many other businesses use Workday HCM for Core HR.
12. How to learn Workday Software ?
The software programme known as Workday was created with the goal of placing every employee at the heart of the business. Workday has developed a number of features that have elevated the importance of this product in the present. Let's quickly go over Workday's features and advantages.
Applications for Workday are created and developed using an architecture with a strong focus on object-oriented design. Workday's adaptable architecture makes it possible for technology to advance continuously and without being disrupted. Let's quickly go through Workday's architectural layout.
13. What does EIB stand for in Workday ?
Users are able to perform quick and secure interfaces with Workday using the Enterprise Interface Builder (EIB). The EIB serves to give customers the freedom to create their own integrations in accordance with their particular business scenarios, unlike previous Workday integrations and using no hardware or software from third parties. However, Workday does offer a few pre-packaged interfaces with the EIB.
14. What is a Worklet in Workday ?
The icons shown on the Workday home page, known as worklets, offer rapid access to tasks and data that are regularly referred to.
a brief report presented as an icon (a tile or a bubble) on any landing page, offering quick access to often utilised actions and data. Examples include Anniversaries, Open Positions, and My Leadership Roles.
15. What is Business object in Workday ?
Similar to how a table or spreadsheet is made up of a group of linked columns, a business object is made up of a number of related fields.
Data-storing objects in Workday (such as organisations or workers). Fields and instances in a business object are comparable to rows and columns in a spreadsheet. Workday connects linked business objects, such as a worker and a role or a position and a job profile.
16. What is workday and how does it work ?
Workday will dramatically raise HR and payroll compliance, lower risk, give decision-makers better data, and boost efficiency all over the organisation. The university will be able to function more productively as a result of having uniform, organised, and cutting-edge procedures.
Workday is largely an enterprise solution, and many MNCs now favour them as their vendor of choice. Workday's powerful enterprise architecture, which enables the system to be customised to match any client's needs without compromising system continuity, is its key competitive advantage.
17. What is Workday in HR ?
One HR control system was created from the ground up to accommodate the full range of agency human capital desires. It supports both customary international standards and specific regional demands. It aids HR in modelling the workforce in accordance with the particular business requirements of the enterprise. Due to its universal architecture, Workday enables users to access it from any location and at any time.
18. What is workday jobs ?
Following Workday training, the following are the top 5 professions that will advance your degree of success:
Core HCM Consultant at Workday
Consultant for Workday Integration
Production support consultants
Project/Program Manager at workday
Consultant for Workday Data Conversion.
19. What are the modules in Workday ?
Workday HCM, Workday Integration, Workday Finance, Workday Payroll, Workday Adaptive Planning etc..,
20. What is workday financials ?
Modern financial management skills are offered to businesses by Workday FM in a flexible cloud-based solution. Consolidation, planning, compliance, multidimensional reporting, and transaction processing are all supported by the system, which is even better because it can be accessed from a desktop or mobile device.
Workday Financial Management provides crucial business activities such project and task management, bank reconciliation, asset management, CRM, revenue management, business reports, spend and sales analytics, and business reports. You may access your Workday Financial Management software in full transparency while travelling or away from the office thanks to the Workday Financial Management application's web-based and mobile-friendly design.
21. What is Workday Tenant ?
Tenant refers to a customer of Workday's private cloud service. Each Workday client has their own private, password-protected "tenants."
Any software that needs its own isolated server space is considered a tenant. Tenants in Workday are customer-specific and can only be accessed by the customer who originally created the tenant.
22. How to become Workday Consultant ?
There is mandatory Workday Core Human Capital Management (HCM) training for all new consultants.
Human capital management (HCM) consultants who deal with Workday typically have backgrounds in both HR and consulting. Internship and co-op programmes give students the opportunity to obtain real-world experience in these subjects while still in school.
Thereafter, you must finish the Workday Core Human Capital Management training course and pass a multiple-choice exam to get certified. After you've gone through the fundamentals of Workday HCM, you can go deeper into the software by taking courses in areas like payroll and benefits.
23. What does Workday HCM mean ?
Skill-based talent development plans. We use machine learning to assist you assess the current skill sets of your workforce and plan for the future with regards to talent management. Human resource management (HCM) software like Workday's is a comprehensive toolkit for handling all aspects of an organization's human resources operations, from recruitment to retirement. HRIS stands for Human Resource Information Systems and is a type of HR software (human resources information system).
24.What i should learn before Workday Integration ?
One needs knowledge of Workday HCM and XML fundamentals in order to learn how to integrate Workday financials. A genuine curiosity about and familiarity with the language of financial integration can only help you while you study.
Using your own middleware cutting-edge technologies, you'll need access to the Workday API to construct any integration within this framework. The majority of W-day users rely on middleware products like as MuleSoft, Boomi, and Oracle Fusion Middleware. Use of the Workday Integration Cloud has several useful outcomes. This includes;
The user interface of the framework already provides a natural integration surface area. The WBP allows users to research existing combinations, initiate new ones, plan for and secure them, and add them to the WBP. Additionally, they can set up alerts just for them and conduct audits without leaving the W-day (UX) interface.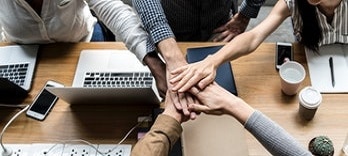 MuleSoft Training
⭐⭐⭐⭐⭐
😃 221 Learners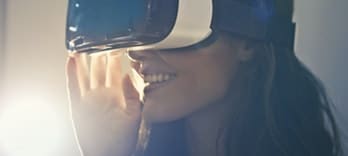 Pega Training
⭐⭐⭐⭐⭐
😃 391 Learners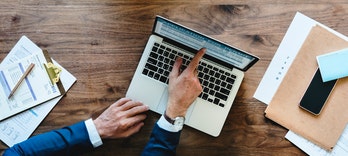 SailPoint Training
⭐⭐⭐⭐⭐
😃 106 Learners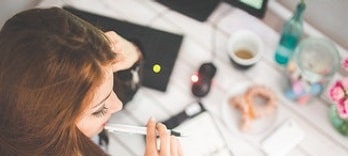 WorkDay Training
⭐⭐⭐⭐⭐
😃 158 Learners