Workday Revenue Training – The only Course you need
⏰ 20 hours | ▶️ 20 Videos | 📣 48 Participants | 🔥 27 Reviews
Choose a Plan that Works for You
Self Paced
Unlimited Access
Advanced sessions

Interview Q&A

Free study Materials

Premium Technical support
Instructor Led Live Training
Unlimited Access
Live Instructor

Advanced sessions

Interview Q&A

Premium Technical Support
Corporate Training
Unlimited Access
Live Instructor

Advanced sessions

Interview Q&A

Premium Technical Support
 Weekday 
Sep 14(1 HR A DAY)
07:30 PM PST
Enroll Now  →
 Weekday
Sep 26(1 HR A DAY)
07:30 PM PST
Enroll Now  →
 Weekend 
Sep 24(1 HR A DAY)
07:30 AM PST
Enroll Now  →
Mar  Weekday 
Sep 15(1 HR A DAY)
08:00 AM IST
Enroll Now  →
 Weekday 
Sep 27(1 HR A DAY)
08:00 AM IST
Enroll Now  →
 Weekday
Sep 24(1 HR A DAY)
07:30 PM PST
Enroll Now  →
Course Description
Workday Revenue Training engages you with the fastest way to transform new revenue recognition standards in the business.
Get started, learn and develop your strategies & skills with Cloudfoundation for a better Lead in your career, which is awaiting you.
Grab Workday Revenue Management Training through our Classes will conduct on weekdays and weekends for the Course.
This software data in the workday will define the Revenues from selling licenses to consumers to accessthe company's cloud-based network.
By this software,Were Data would define the revenue from selling permits to consumers to access the company's cloud-based network.
It also helps analyze the Revenues from specialized marketing services to perform well according to every investment & explore the current workflow on revenue for today's market value.
Be Certified with our online Training and get more job opportunities now.
Features
Introduction to Workday:
Core Concepts and Navigation
Tenant- Landing Page
Basic Navigation
Functional Area
Workday User, Proxy- Start proxy
Organization and Worktags:
Reorganization
Organization types
Organization- company, cost center, company hierarchy and cost center hierarchy
Worktags- concept, delivered and custom worktags, worktag usage and related worktags
Financial Accounting Setup
Fiscal Schedule
Account Set
Account Control Rule Set
Accounting Posting Rule Set
Account Translation Rule Set
Journal Reversal Option
Company Accounting Details
Create Ledger
Ledger Period
Custom Validation
Currency Setup
Security and Business Processes Overview
Functional Areas
Domain Security Policies for Functional Area
Business Process Security Policies for Functional Area
Create/Edit/View Security Group
Edit/View Business Process
Copy Business Process for the Organization
Customers
Customer setup- Worktags, Customer categories and Customer group
Create/Edit Customer
Custom Fields for customer Information
Custom Validation
Accounting posting rule for Customer
Revenue
Sales Item
Revenue Categories
Setup Taxes
Customer Contracts
Revenue Recognition
Customer Invoices
Create Customer Invoices
Create Customer Invoice Adjustment
Cancel Customer Invoice
Invoice sequencing generator Rule and another setup Write Off
Credit and Rebill
Customer Invoice in Dispute
Consolidated Customer Invoice
Customer Payment
Account Posting Rules for customer Payments
Record customer payment Overpayment
Apply Customer Payment
Reapply an unapplied customer Payment
Cancel Customer Payment
Auto Apply customer payment
Customer Refunds, Cash Sales
Cash Management and Settlement
Banking Setup –> Create Financial Institution, Create Bank Account
Bank Routing Rule –> Create Bank Routing Rule, Account setup for Bank Routing rule,
Ad hoc Payment –> Create and Manage Ad hoc payment, Bank Transfer
Bank Account Reconciliation –> Manual and Automatic Bank Account Reconciliation
EIB(Enterprise Interface Builder)
Create EIB
Populate data in the template
Load EIB
EIBs: Customer Invoice, Customer and Account Set
Template downloads with data
Workday Reporting
Business Object Details
Data Sources
Financial Metrics
Workday Standard Reports
Copy Workday Standard Reports
Create Custom Reports
Calculated Fields
Simple reports
Advanced Reports
Matrix reports
Composite reports
FAQ's
❓ Do you offer any discount/offer?
✅ Yes, offers keep changing from time to time. You can chat with us or call our training coordinator for more details.
❓ Is there any demo video which I can watch before enrolling to the course?
✅ Yes, we have provided a Demo video section on each course page so that you can get a glimpse into the course you want to enroll.
❓ How soon after signing up would I get access to the learning content?
✅ Yes, we will provide access to all the learning materials after the complete payment for the course.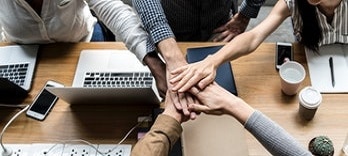 MuleSoft Training
⭐⭐⭐⭐⭐
😃 221 Learners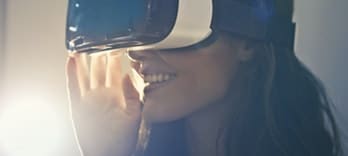 Pega Training
⭐⭐⭐⭐⭐
😃 391 Learners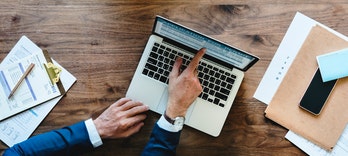 SailPoint Training
⭐⭐⭐⭐⭐
😃 106 Learners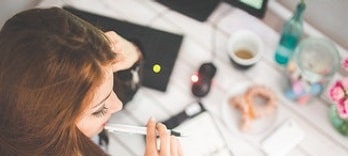 WorkDay Training
⭐⭐⭐⭐⭐
😃 158 Learners