Workday Leave and Absence Management Training – The only Course you need
⏰6 hours | ▶️ 14 Videos | 📣 48 Participants | 🎓 4575 Reviews | 4.8 ⭐⭐⭐⭐⭐
Choose a Plan that Works for You
Self Paced
Unlimited Access
Advanced sessions

Interview Q&A

Free study Materials

Premium Technical support
Instructor Led Live Training
Unlimited Access
Live Instructor

Advanced sessions

Interview Q&A

Premium Technical Support
Corporate Training
Unlimited Access
Live Instructor

Advanced sessions

Interview Q&A

Premium Technical Support
 Weekday 
Dec 14(1 HR A DAY)
07:30 PM PST
Enroll Now  →
 Weekday
Dec 28(1 HR A DAY)
07:30 AM PST
Enroll Now  →
 Weekend 
Dec 24(1 HR A DAY)
07:30 AM PST
Enroll Now  →
 Weekday 
Dec 15(1 HR A DAY)
08:00 AM IST
Enroll Now  →
 Weekday 
Dec 28(1 HR A DAY)
07:30 PM PST
Enroll Now  →
 Weekend 
Dec 24(1 HR A DAY)
08:00 PM IST
Enroll Now  →
Course Description
Workday Leave and Absence Management Training will setups the plans on tracks the time off requests and services for every report and get it for lower operational costs. It also stores and views data requests of time off in an internal form of Workday time tracking.
It can run program files or reports at once in a strategic manner on new trending solutions, making a big difference for an absence of information where it identifies it as quickly.
Gain knowledge and practice in policy setup, request approval, notifications, calendar management, and payroll integration with this workday absence management training. This course will make you an expert in managing employee absences confidently and efficiently.
So to know more about complete depth information on Course, join us in Cloudfoundation also learn from our experienced trainers in an online classroom where you can easily crack your workday absence management certification at any time.
Obtain an excellent job opportunity through this Course by being a great software implementation in your career path.
Features
1.Absence Management Overview
Overview
Time Off vs Leave Of Absence
Practical Activities
2.Time Off Plans and Components
Time Off Plans
Time Off Components

Explore an Accrual Definition
Explore a Time Off Definition
Explore a Balance Period Definition
Explore a Period Schedule Definition

Time Off Plans

Explore a Time Off Definition
Create a Basic Time Off Plan
Modify Time Off Plan to Track Balances

Time Off Limits

Define Carryover Limits and Upper Limits
Define Lower Limits

Accrual Frequency Method

Modify the Accrual Frequency Method
Accrual and Time Off Priorities

Validations
Practical Activities
3. Calculation Engine
What is calculation?
Types of calculations

Conditional Calculation
Lookup Calculation
Logic Calculation.etc
Proration

Eligibility and Scheduling Criteria

Add Eligibility Criteria
Add Waiting Period

Practical Activities
4. Leave of Absence
Overview
Leave of Absence Types
Leave Type Components

Explore a Leave Type
Basic Leave Type
Modify leave type to track balances

Eligibility and Validation Rules

Define Eligibility and Validation Rules
Leave Type Security Segment

Supporting Data
Coordinated Leaves and Time Off
Absence Type Grouping
Practical Activities
5. Absence Administration
Manage Time Off

Adjust Accrual
Suspend limits and Adjust Accruals
Override Plan Balances and Carryover Limits
Correct Time off

Manage Leave off Absence

Correct a Leave Request
Return Employee from Leave

Practical Activities
6.Business Processes
Time Off Business Process

Explore the Time Off BP's
Transfer/ Payout Time Off Plan Balances During a Job change

Leave Off Absence Business Processes

E Explore The Leave of Absence BP's

Practical Activities
7.Reports
Time Off Reports
MSS and ESS Reporting
Leave Of Absence Reports
Practical Activities
FAQ's
❓ Do you offer any discount/offer?
✅ Yes, offers keep changing from time to time. You can chat with us or call our training coordinator for more details.
❓ Is there any demo video which I can watch before enrolling to the course?
✅ Yes, we have provided a Demo video section on each course page so that you can get a glimpse into the course you want to enroll.
❓ How soon after signing up would I get access to the learning content?
✅ Yes, we will provide access to all the learning materials after the complete payment for the course.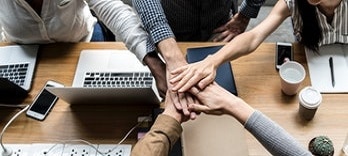 MuleSoft Training
⭐⭐⭐⭐⭐
😃 221 Learners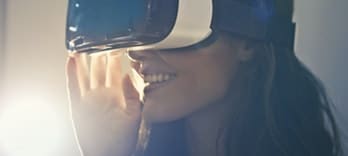 Pega Training
⭐⭐⭐⭐⭐
😃 391 Learners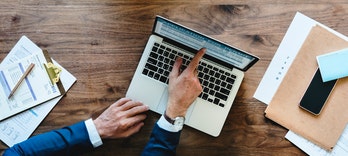 SailPoint Training
⭐⭐⭐⭐⭐
😃 106 Learners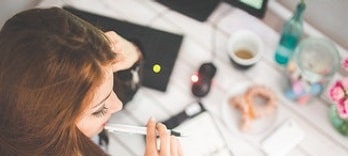 WorkDay Training
⭐⭐⭐⭐⭐
😃 158 Learners