Salesforce CPQ Training – The only Course you need
⏰26 hours | ▶️ 23 Videos | 📣 80 Participants | 🎓 4947 Reviews | 4.9 ⭐⭐⭐⭐⭐
Choose a Plan that Works for You
Self Paced
Unlimited Access
Advanced sessions

Interview Q&A

Free study Materials

Premium Technical support
Instructor Led Live Training
Unlimited Access
Live Instructor

Advanced sessions

Interview Q&A

Premium Technical Support
Corporate Training
Unlimited Access
Live Instructor

Advanced sessions

Interview Q&A

Premium Technical Support
 Weekday 
Dec ​15(1 HR A DAY)
07:00 AM IST
Enroll Now  →
 Weekday 
Dec 29(1 HR A DAY)
07:30 AM PST
Enroll Now  →
 Weekend
Dec 23(1 HR A DAY)
08:30 PM PST
Enroll Now  →
 Weekday 
Dec ​15(1 HR A DAY)
07:00 PM IST
Enroll Now  →
 Weekday 
Dec ​29(1 HR A DAY)
07:00 AM IST
Enroll Now  →
 Weekend 
Dec 24(1 HR A DAY)
09:00 AM IST
Enroll Now  →
Course Description
So you want to learn Salesforce CPQ? Great job!
Do you know Salesforce CPQ is the most trending course?
There are massive opportunities in Salesforce CPQ as it leads the market.
Our Salesforce CPQ Cloud Training course is a job oriented course ie at the end of the course you can
easily clear interviews or on board into an ongoing Salesforce CPQ project.
Also the salaries in Salesforce CPQ is very impressive (Indeed.com report)
Features
| | |
| --- | --- |
| ✅Lifetime access | ✅Lifetime video access |
| ✅Real-time case studies | ✅The project integrated into the Curriculum |
| ✅24*7 Support from our team of administrators | |
1.Salesforce CPQ Overview
1.1 Lead-to-Cash Process
1.2 Architecture Background
2.Installation and Configuration of Package
1 Installation Best Practice
2 Upgrade/Patch Installation Best Practice
3 Package Configuration
4 Post Installation-> Page Layout and Button Configurations
3.Sales Cloud
1 Lead Creation & Conversion
2 Account Creation
3 Account Creation
4 Contact Creation
5 Opportunity Creation
4.Product Configuration
1 Standalone products
2 Product Bundle Settings
3 Features for a Bundle
4 Product Options for a Bundle
5 Option Constraints for a Bundle
6 Configuration Attributes for a Bundle
5.Advance Product Configuration Setting
1 Nested Bundles
2 Dynamic Bundle
3 Asset Conversion Method
4 Option Selection Layout
5 Code Configuration Pattern
6 Optional Products
7 Syncing Behavior with Opportunity
6.Product Rules
1 Selection Product Rules and Using Lookup Queries
2 Validation Product Rule
3 Alert Product Rule
4 Filter Product Rule
9.Pricing Waterfall
1 Original Price
2 List Price
3 Option Price
4 Special Price
5 Regular Price
6 Customer Price
7 Partner Price
8 Distributor Price
10.Discounting
1 Discount Schedule 1. Slab Discount 2. Range Discount 3. Different places to apply discount schedule 4. Override Discount Schedule
2 Option Discount
3 Additional Quote Line Discounts 1. Percent 2. Amount 3. Unit Override 4. Total Override
4 Additional Quote Discounts
5 Group Level Discount
6 Tier based Discount
7 Discount by Package
8 Partner Discount
9 Distributor Discount
10 Contractual Discount
11.Pricing Methods
1 List
2 Cost
3 Percent of Total
4 Block
12.Usage Based Pricing
13.Multi-Dimensional Quote
14.Contract Pricing
15.Pricing Rules
1 Price Rule Creation
2 Look Up Object and how it is used using Pricing Rule
16.Quote Templates
1 Quote Template Basics
2 Advance Quote Templates
3 Translation
4 Additional Document
5 Template Content
6 Sections
7 Translation
FAQ's
❓ Do you offer any discount/offer?
✅ Yes, offers keep changing from time to time. You can chat with us or call our training coordinator for more details.
❓ Is there any demo video which I can watch before enrolling to the course?
✅ Yes, we have provided a Demo video section on each course page so that you can get a glimpse into the course you want to enroll.
❓ How soon after signing up would I get access to the learning content?
✅ Yes, we will provide access to all the learning materials after the complete payment for the course.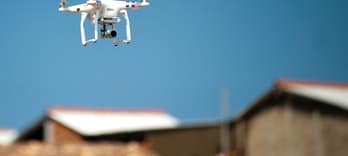 Blue Prism Training
⭐⭐⭐⭐⭐
😃 320 Learners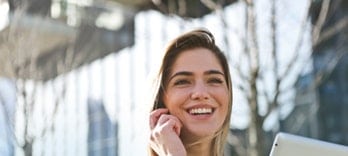 Robotic Process Automation (RPA) Training
⭐⭐⭐⭐⭐
😃 331 Learners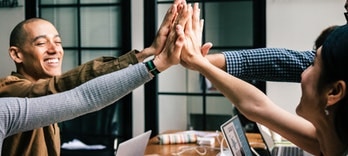 OpenSpan Training
⭐⭐⭐⭐⭐
😃 30 Learners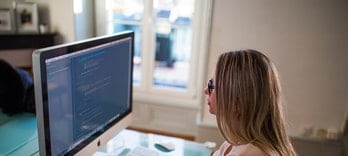 Automation Anywhere
⭐⭐⭐⭐⭐
😃 112 Learners