Talend Training – The only Course you need
⏰36 hours | ▶️ 36 Videos | 📣 48 Participants | 🔥 27 Reviews
Choose a Plan that Works for You
Self Paced
Unlimited Access
Advanced sessions

Interview Q&A

Free study Materials

Premium Technical support
Instructor Led Live Training
Unlimited Access
Live Instructor

Advanced sessions

Interview Q&A

Premium Technical Support
Corporate Training
Unlimited Access
Live Instructor

Advanced sessions

Interview Q&A

Premium Technical Support
 Weekday 
Apr 04 (1 HR A DAY)
06:30 PM PST
Enroll Now  →
 Weekday
Apr 13 (1 HR A DAY)
06:00 PM PST
Enroll Now  →
 Weekend 
Apr 10 (1 HR A DAY)
07:30 AM PST
Enroll Now  →
 Weekday 
Apr 05 (1 HR A DAY)
07:00 AM IST
Enroll Now  →
 Weekday 
Apr 14 (1 HR A DAY)
06:30 AM IST
Enroll Now  →
 Weekend 
Apr 10 (1 HR A DAY)
08:00 PM IST
Enroll Now  →
Course Description
So you want to learn Talend Training ? Great job! Do you know workday is the most trending course? There are oceans of opportunities in Workday as it leads the market. Our Talend Training course is a job oriented course ie at the end of the course you can easily clear interviews or on board into an ongoing Workday project.
Features
| | |
| --- | --- |
| ✅Lifetime access | ✅Lifetime video access |
| ✅Real-time case studies | ✅The project integrated into the Curriculum |
| ✅24*7 Support from our team of administrators | |
1.Data Modeling Concepts
Understanding the basics of Data Modeling and its significance.
How to deploy Data Modeling in Data Warehouse environment.
2.Deep Dive into Data Modeling
The various types of Data Modeling
Learning to perform Conceptual Data Modeling
Physical Data Modeling
Logical Data Modeling
Understanding the scope and benefits of Data Modeling.
3. Multidimensional Data Modeling
The Basic Architecture of multidimensional modeling
Deploying cubes to perform multidimensional modeling
Understanding the concepts of Facts and Dimensions and the differences between the two.
4. Introduction to Talend
The Talend Open Source data integration tool
Working with Big Data
Understanding the Talend Open Studio.
5. Talend Installation
Understanding the installation of Talend
System requirements
Troubleshooting of common errors
Issues related to installation.
6.Talend Key Features
Learning about the Talend Architecture
Important concepts and features
Talend components like Job
Workspace
Metadata
7.Talend Job Creation
Learning to create a Talend Job
Working with Delimited file
Working with Meta Data
Schema for data integration
Understanding propagation
Deploying of tFilterRow and string filter for creating Jobs
Creation of CSV file.
8.Data Management Techniques
Deploying Talend Open Studio for Data Management
Data quality
Integration
Understanding the ETL and Data Warehousing concepts.
9.Schema & Data Aggregation
Detailed understanding of Talend Job design and its features
Learning about tMap
Data aggregation techniques
tReplicate for performing different operations on a Schema
tMap for mapping input and output data.
10.Data Source Connection
Working with Data Source Connection
Deploying in the database component
Creating a connection
Database source and target
Metadata and schema importing.
11.Talend Routines/Functions
Introduction to Talend Functions
Calling and deploying the functions
Understanding routines
Talend Open Studio for XML data processing
Date format function.
12.Data Transformation
Transforming Data
Running the Job
Combining Columns
Duplicating a Job
13.Working with Metadata
Creating Metadata
Joining Data Sources.
14.Data Corrections
Capturing Rejects
Correcting the Lookup
Duplicating a Job
15.Data Filtering
Filtering Output Data
Using Multiple Filters.
16. Context Variables
Using Context Variables from Talend Job
Repository as Metadata.
17.Graphical Interface of Talend
Building Jobs
Graphical Jobs
Graphical Interface of Talend
Talend's Components
Naming Convention
18.Trigger
Row – Main Connection
Row – Iterate Connection
Trigger – On sub Job ok Connection
Trigger – On Component OK Connection
19.File Management
20.File Management in Talend
21.Connecting Talend with Hadoop
Deploying Talend to work with Hadoop
Defining the ETL method
Hive implementation with Talend
Importing data in Hive
Hive partitioning
Pig in Talend
Data loading
Parallel data execution.
FAQ's
❓ Do you offer any discount/offer?
✅ Yes, offers keep changing from time to time. You can chat with us or call our training coordinator for more details.
❓ Is there any demo video which I can watch before enrolling to the course?
✅ Yes, we have provided a Demo video section on each course page so that you can get a glimpse into the course you want to enroll.
❓ How soon after signing up would I get access to the learning content?
✅ Yes, we will provide access to all the learning materials after the complete payment for the course.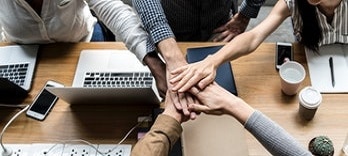 MuleSoft Training
⭐⭐⭐⭐⭐
😃 221 Learners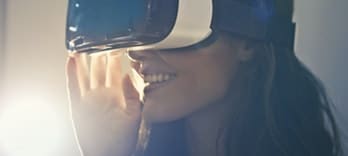 Pega Training
⭐⭐⭐⭐⭐
😃 391 Learners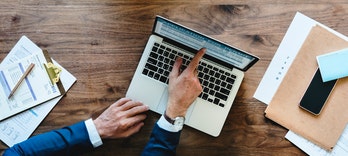 SailPoint Training
⭐⭐⭐⭐⭐
😃 106 Learners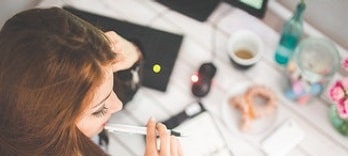 WorkDay Training
⭐⭐⭐⭐⭐
😃 158 Learners