Pega CSA training (Certified System Architect) Training
⏰24 hours | ▶️ 24 Videos | 📣 49 Participants | 🔥11 Reviews
Choose a Plan that Works for You
Self Paced
Unlimited Access
Advanced sessions

Interview Q&A

Free study Materials

Premium Technical support
Instructor Led Live Training
Unlimited Access
Live Instructor

Advanced sessions

Interview Q&A

Premium Technical Support
Corporate Training
Unlimited Access
Live Instructor

Advanced sessions

Interview Q&A

Premium Technical Support
 Weekday 
Oct 11(1 HR A DAY)
06:00 PM PST
Enroll Now  →
 Weekday 
Oct 31(1 HR A DAY)
07:30 AM IST
Enroll Now  →
 Weekend
Oct 28(1 HR A DAY)
06:00 PM PST
Enroll Now  →
 Weekday 
Oct 12(1 HR A DAY)
07:30 AM IST
Enroll Now  →
 Weekday 
Oct 31(1 HR A DAY)
07:30 PM IST
Enroll Now  →
 Weekend 
Oct 29(1 HR A DAY)
07:30 AM IST
Enroll Now  →
Course Description
The Pega Certified System Architect Training Course (also known as the Pega CSA Training Course) gives you significant skills in the theoretical and practical use of the Pega platform.
By the time the Pega CSA Class is over with you, you will have acquired the knowledge and skills essential for the planning, construction, and management of a Pega system.
If you decide to pursue this particular Pega certification, which is considered to be the most fundamental of all Pega certificates, you will be able to demonstrate that you have the fundamental skills and information required to make effective use of the system so that you may reap the financial benefits that it provides.
At the beginning of the Pega CSA Training, you are going to receive an overview of the various roles and duties that are contained within the Pega System Architect platform.
During this time period, they will be given information on the architecture of the system as well as the data model.
After that, you will have a deeper comprehension of Application constants, Agents, System Administration, and Interfaces.
Those are the topics that will follow.
You will gain a grasp of the use case ideas as well as the strategic execution of those concepts in order to develop the Pega application in an efficient manner if you keep this in mind.
In addition to this Pega CSA Course, you will have the opportunity to gain hands-on experience in making use of the Decision Table as well as the Rules.
As you progress further into the training, you will get more acquainted with ideas such as the Resource Catalogue, Connectors, and Skinning as you learn more about them.
You will get the information essential to have a functional grasp of Report Definitions, Outbound Communications, the Access Group Model, Case Portal Views, and Business Rules during the course of this program.
In the end, you will have a session that is solely devoted to problem-solving in order to assist them in gaining an understanding of the circumstance and locating answers that are both efficient and speedy.
In the Pega CSA Online Training will acquire the knowledge and abilities necessary to make the most of the capabilities of the software and improve the effectiveness of their customer service operations as a result of their participation in the training.
The training guarantees that you will be able to assist their respective companies in enhancing the degree of customer engagement, boosting customer happiness, and cultivating customer loyalty.
It does this by teaching you the essential skills and providing them with knowledge of Pega CSA.
In addition, you will get the knowledge and expertise essential to achieve flying colours on the Pega CSA certification test.
After you have effectively completed the Pega CSA Certification course, you will not only have a comprehension of the Pega System, but you will also be able to use it with self-assurance in order to produce positive results for your company.
They will have demonstrated both their competence in troubleshooting as well as the skills and knowledge necessary to address common challenges that may arise in subsequent projects.
They will have met this requirement successfully.
In addition to this, they will be provided with the skills necessary to breeze through the CSA Certification exam with ease.
The name of this organization in full is the Canadian Standards Association (CSA).
CloudFoundation Pega CSSA Training Course teaches all the skills needed to become a Certified System Architect of Pega's award-winning, easy-to-use business process management software.
If you are able to successfully finish this course and get the title of CloudFoundation's Pega Certified System Administrator (CSA), you will be in an excellent position to pursue a career that is both gratifying and sustainable within the Pega System Architect field.
Features
| | |
| --- | --- |
| ✅Lifetime access | ✅Lifetime video access |
| ✅Real-time case studies | ✅The project integrated into the Curriculum |
| ✅24*7 Support from our team of administrators | |
1.Introduction to OOP and BPM
● Introduction to Object Oriented programming
● OOP Concepts
● Introduction to Process, Business Process, BPM
● Benefits of BPM Solutions
● Various BPM tools in the Market
● Introduction to Case Management
2. Introduction to Pega
● What is Pega ?
● Evolution of Pega Platform
● Pega Footprint in various domains
● Introduction to Pega Infinity
● Pega Capabilities
● Pega Installation
● Introduction to Pega Studios
● Roles on a Pega project
3.Creating a Pega Application
● Exploring the Pega Studios
● Introduction to the Dev Studio
● Creating a Pega application
● Introduction to creating a Framework application
● Working on creating an Implementation Application
● Difference between Framework & Implementation applications
4. Introduction to Case Design
● Introduction to Case types
● What is a Case life cycle
● Design a case type
● User context
● Updating Case status
● How to add instructions to assignments
5.Controlling Case workflow
● Parallel processing
● How to perform processes in parallel
● Alternate Paths
● Optional actions
● Adding optional actions to a case
● Skipping processes and stages
● How to skip a process or stage in a workflow
6.Smart Shapes, Flow Action, Sections
● Introduction to Smart Shapes
● Process Flow Rule
● Flow Action Rule
● Introduction to Section.
● Layouts & Controls in Section
● Creating Work Object & Tracking WO
● Where am I
7.Flow Action Processing,Operator Profile
● Introduction to flow action pre- and post-processing
● Pre- and post-processing in flow actions
● Configuring pre- and post-processing for flow actions
● Operator Profile
● Application and Access groups
8.Data Elements , Data Types
● Introduction to adding fields to a case type
● Data elements in Pega applications
● Page Mode & Value Mode properties
● How to manage properties
● How to reference a property
● Defining properties
● User views
● Configuring user views
9.Data Modelling,Clip board Structure
● Introduction to data in memory
● Data storage in memory
● Clipboard
● Types of Pages in Clipboard
● pyWorkPage
● How to view clipboard data
● How to use and set property values with the Clipboard
● Tracer
10.Types of Inheritances
● Inheritance Types in PEGA
● What is Direct Inheritance & Pattern Inheritance
● Concept of Dual Inheritance
● Introduction to Class Structures
11.Configuring Data Transforms
● Manipulating case data
● Introduction to setting property values automatically
● Data transforms
● How to set values with data transforms
● How to set default property values
● Data transforms and superclassing
12.Data Pages
● Introduction to Data Pages
● How to configure a Data Page
● Source data to Data Elements with Data Pages
● Load Management
13.Introduction to Activity
● Using Activity to define Business logic
● Configuring Activity
● How to Call One Activity from Another Activity
● Various methods in Activity
● Understanding the Difference between Call, Branch & Queue
14.Routing Assignments to Users
● Routing work to users
● How to route assignments
● Introduction to Worklist & Work Baskets
● How to configure custom routing
● Case approval configuration
● How to configure a single level approval
● How to configure cascading approvals
● Creating workgroup & workbasket
15.Configuring Decision Rules
● Decision points
● How to add a decision point to a process
● Decision Rules in PEGA.
● How to call Decision Rules
● When rule, Decision Table, Decision Tree & Map Value
● Expression Functions
16.Configuring Declare Rules
● Introduction to Declarative Processing
● Declare Expressions
● Declare Constraints
● Declare On Change
● Declare Trigger
● Declare Index
● Declare Collection
● Forward Chaining & Backward Chaining
17.Property Optimization
● Declare Index.
● Introduction to optimizing report data
● Data storage in Pega applications
● Property optimization
● Optimizing properties for reporting
18.Report Definitions
● Reporting: Creating business reports
● Introduction to creating business reports
● The role of reports
● Business and process reports
● The Report Browser
● How to create a report
● How to organize report results
● Creating a report
● Organizing report results
19.Service level agreements
● Setting a service level
● Service level agreements
● How to add a service level to an assignment
● How to add a service level to a case
● How to add service levels throughout the case life cycle
20.Rule sets
● What is Ruleset
● Rule Set and Versioning
● How to create a new rule-set version
● How to lock a rule set version
● About Check-in, Check-out & Private edit
21.Validate Rules
● Introduction to validating user data
● Methods of data validation
● Validate rule
● Edit validate rule
● Configure validate rule and edit validate rule
● Validating a flow action using validate rule
22.Designing the Sections and Layouts
● How to build a section rule
● How to build a section for reuse
● Creating dynamic layouts in a section
● Using different types of layouts and controls
23.Correspondence
● Introduction to configuring and sending
● correspondence
● Case communications
● Sending an email from a case
● How to configure correspondence rules
24.Unit testing rules
● Introduction to Unit testing rules
● Unit testing
● How to unit test a rule
25.Delegating rules
● Delegating Rule management to Business Users
● Business Rule delegation
● How to delegate rules to business users
26.Application Debugging
● Application Debugging Tools
● Clipboard
● Tracer
● Reviewing Log files
● Live UI
● Analyzing application performance
27.Security
● Application Security
● Managing Access control
● Adding roles to an access control model
● Managing access to individual rules
● Managing user access with access groups
28.Release management with Pega Platform
● DevOps
● Continuous Integration
● DevOps Technology
● Deployment Manager
29.Styling an Application
● Introduction to styling an application
● Styling an application with skins
● How to customize an application appearance with skins
● Controlling application appearance with a skin
30.Interview Questions Discussion, Q & A Session
● Interview Questions Discussion, Q & A Session
FAQ's
❓ Do you offer any discount/offer?
✅ Yes, offers keep changing from time to time. You can chat with us or call our training coordinator for more details.
❓ Is there any demo video which I can watch before enrolling to the course?
✅ Yes, we have provided a Demo video section on each course page so that you can get a glimpse into the course you want to enroll.
❓ How soon after signing up would I get access to the learning content?
✅ Yes, we will provide access to all the learning materials after the complete payment for the course.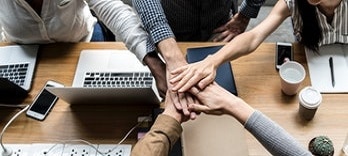 MuleSoft Training
⭐⭐⭐⭐⭐
😃 221 Learners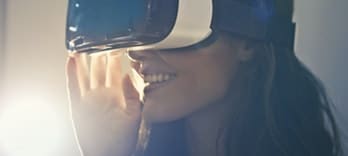 Pega Training
⭐⭐⭐⭐⭐
😃 391 Learners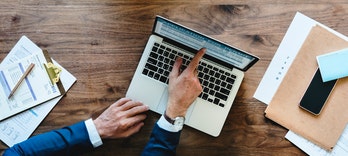 Rpa  Training
⭐⭐⭐⭐⭐
😃 106 Learners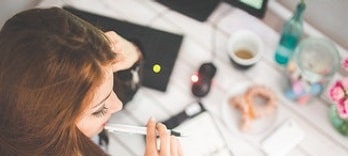 WorkDay Training
⭐⭐⭐⭐⭐
😃 158 Learners