Oracle Access Manager Training The only IAM Course you need
⏰24 hours | ▶️ 24 Videos | 📣 49 Participants | 🔥11 Reviews
Choose a Plan that Works for You
Self Paced
Unlimited Access
Advanced sessions

Interview Q&A

Free study Materials

Premium Technical support
Instructor Led Live Training
Unlimited Access
Live Instructor

Advanced sessions

Interview Q&A

Premium Technical Support
Corporate Training
Unlimited Access
Live Instructor

Advanced sessions

Interview Q&A

Premium Technical Support
 Weekday 
Sep 11(1 HR A DAY)
07:00 PM PST
Enroll Now  →
 Weekday 
Sep 29(1 HR A DAY)
07:00 AM PST
Enroll Now  →
 Weekend
Sep 23(1 HR A DAY)
07:00 PM PST
Enroll Now  →
 Weekday 
Sep 12(1 HR A DAY)
07:30 AM IST
Enroll Now  →
 Weekday 
Sep 29(1 HR A DAY)
07:00 PM PST
Enroll Now  →
 Weekend 
Sep 24(1 HR A DAY)
07:30 AM IST
Enroll Now  →
Course Description
Oracle Access Manager Training has lots of unique specifics.
What are you waiting for while you have an option to join Online Classes?
You will undoubtedly wonder about the Learning experience with the Single-sign functionality platform Oracle Access Manager.
As Certification stands as a lead for your career, You will get presented with it based on your skills.
Features
| | |
| --- | --- |
| ✅Lifetime access | ✅Lifetime video access |
| ✅Real-time case studies | ✅The project integrated into the Curriculum |
| ✅24*7 Support from our team of administrators | |
1. INTRODUCTION
Explaining the salient features of Oracle Access Manager
Explaining the key products that comprise Oracle Access Management suite
Explaining the functional areas for each of the Oracle Access Management products
Understanding the Oracle Access Manager overall architecture
Explaining the Oracle Access Manager runtime architecture
Understanding Oracle Access Manager request flow diagram
Identifying key Oracle Access Manager 11g new features
Mapping Oracle Access Manager 10g and 11g terminologies
2. INSTALLING AND CONFIGURING
Basic concepts of Oracle WebLogic Server
Key definitions and terminologies
Prerequisites for installing Oracle Access Manager
Installing Oracle WebLogic Server (WLS)
Configuring seeded database schemas by using Repository Creation Utility
Installing and configuring Oracle Access Manager
Performing post-installation validation checks
Performing an uninstallation
3. SYSTEM CONFIGURATION: SERVERS, DATA SOURCES AND AGENTS
Managing Servers using OAM Administration (Admin) Console and Oracle Web Logic Server (WLS) Admin Console
Managing data sources
Registering and managing agents using OAM Admin Console
Registering agents remotely
Securing Communication between Web Gate and OAM Server
4. POLICY CONFIGURATION: SHARED COMPONENTS AND APPLICATION DOMAINS
Managing shared components
Configuring application domains
5. SINGLE SIGN-ON AND SESSION MANAGEMENT
Oracle Access Manager single sign-on and single logout
The session life cycle
Session caching
Configuring single sign-on and single logout
Customizing the login and logout pages
Configuring session management and manage sessions
Configuring Windows native authentication
6. USING ORACLE ACCESS MANAGER WITH WEBLOGIC APPLICATIONS
Scenarios in which Oracle Access Manager protects WebLogic applications
Configuring a WebLogic identity assertion provider
The WebLogic OAM authenticator
7. AUDITING AND LOGGING
Differentiating among auditing and logging
Describing the Fusion Middleware Audit Framework
Describing audit output options
Configuring audit settings
Describing audited events and data recorded when an audited event occurs
Generating audit reports
Configuring logging settings
Locating and examining logging output Locating log files from other servers in an OAM deployment
8. UPGRADING ORACLE SINGLE SIGN ON 10G TO ORACLE ACCESS MANAGER 11G
OAM upgrade overview
Upgrade Step 1: Configuring a User Store
Upgrade Step 2: Creating a Policy Domain
Upgrade Step 3: Migrating Partners
Retain and Change Port options
Upgrading OSSO 10g associated with Oracle Portal
Verifying successful upgrades
Scenarios not upgraded to OAM 11g
9. TROUBLESHOOTING AND MANAGEMENT
Access Tester
Identifying connectivity issues between agents and servers
OAM-specific WLST commands
Oracle Enterprise Manager Fusion Middleware Control
10. HORIZONTAL MIGRATION
OAM horizontal migration overview
Policy migration
Partner migration
Horizontal migration use cases
11. HIGH AVAILABILITY
Mitigating potential points of failure in an OAM deployment
Providing high availability for OAM sessions and configuration data stored in XML files
Backing up and restore OAM
FAQ's
❓ Do you offer any discount/offer?
✅ Yes, offers keep changing from time to time. You can chat with us or call our training coordinator for more details.
❓ Is there any demo video which I can watch before enrolling to the course?
✅ Yes, we have provided a Demo video section on each course page so that you can get a glimpse into the course you want to enroll.
❓ How soon after signing up would I get access to the learning content?
✅ Yes, we will provide access to all the learning materials after the complete payment for the course.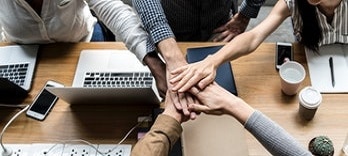 MuleSoft Training
⭐⭐⭐⭐⭐
😃 221 Learners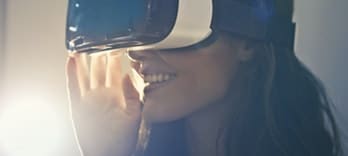 Pega Training
⭐⭐⭐⭐⭐
😃 391 Learners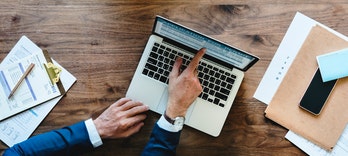 Rpa  Training
⭐⭐⭐⭐⭐
😃 106 Learners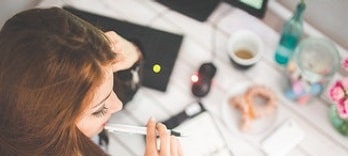 WorkDay Training
⭐⭐⭐⭐⭐
😃 158 Learners