Datastage Training – The only Course you need
⏰24 hours | ▶️ 24 Videos | 📣 49 Participants | 🔥11 Reviews
Choose a Plan that Works for You
Self Paced
Unlimited Access
Advanced sessions

Interview Q&A

Free study Materials

Premium Technical support
Instructor Led Live Training
Unlimited Access
Live Instructor

Advanced sessions

Interview Q&A

Premium Technical Support
Corporate Training
Unlimited Access
Live Instructor

Advanced sessions

Interview Q&A

Premium Technical Support
 Weekday 
Oct 12(1 HR A DAY)
07:00 PM PST
Enroll Now  →
 Weekday 
Oct 31(1 HR A DAY)
07:00 AM PST
Enroll Now  →
 Weekend
Oct 28(1 HR A DAY)
09:30 PM PST
Enroll Now  →
 Weekday 
Oct 13(1 HR A DAY)
07:30 AM IST
Enroll Now  →
 Weekday 
Oct 31(1 HR A DAY)
07:30 PM IST
Enroll Now  →
 Weekend 
Oct 29(1 HR A DAY)
07:00 AM IST
Enroll Now  →
Course Description
Datastage Training is a complete CMS(Content Management Solution) for developing websites, Mobile Applications and Forms. It is used to handle your marketing assets. Through Datastage Training, you can increase your brand demand and Customer Loyalty. By 2025, Adobe Experience manager will become one of the top content management systems.
After analyzing its progress in the market, we have designed this course based on the latest trends.
Major companies using Datastage Training are Dell, Barclays, Deloitte, Informatica, Mastercard, Microsoft, UBS, Thermo Fisher Scientific, DuPont, Palo Alto Networks.
The average salary of Datastage Training per annum is $168,200 – Neuvoo
Datastage Training training will help you develop the skills and knowledge necessary for building custom applications using templates and components.
It covers all the fundamentals of including architecture, JCR, OSGi framework, etc., through real-life projects and this will enable you to become a certified developer.
Features
| | |
| --- | --- |
| ✅Lifetime access | ✅Lifetime video access |
| ✅Real-time case studies | ✅The project integrated into the Curriculum |
| ✅24*7 Support from our team of administrators | |
1.Parallel Architecture
Data stage architecture.
SMP, MPP systems
Datastage clients and their usage.
Data partitioning and collection Techniques.
Parallel execution
Types of Datastage jobs: Overview
2.DataStage Configuration and Administration
create and configure a project.
Configuration file & its components
Creating Users and assigning roles.
3.Metadata
Orchestrate schema.
methods of importing metadata.
runtime column propagation.
repository functions.
Schema Files
4.Handling data from Files
importing/exporting data to/from framework
sequential file.
usage of CFF (Complex Flat File)
usage of File Sets and Datasets.
Describe use of FTP stage for remote data.
Identify importing/exporting of XML data.
5.Databases
selection of database stages and database specific stage properties.
Identify source database options.
Target database options.
working with NLS database sources and targets.
6.Data Transformation
Explicit/Implicit type conversions,
output mappings
selections of Transformer stage vs. other stages.
Transformer stage capabilities
(including: stage variables, link variables, DataStage macros, constraints, system variables, link ordering.)
Identify process to add functionality not provided by existing DataStage stages.
(e.g., wrapper, buildups, user def functions/routines).
7.Job Components
Copy, modify, filter, switch Stages,
SORT stage. Funnel, remove duplicates
Join, Lookup and Merge stages.
Aggregator stage.
change capture/change apply.
Surrogate key generator stage, SCD stage
Pivot Stage,
Row generator, column generator stage
Column Import and Column Export stages
Debugging stages.
8.Job Design
Parameter sets
shared containers.
multiple instance jobs.
managing datasets.
Parallel and basic routines.
Before and after job subroutines
Demonstrate knowledge of real-time vs. batch job design.
9.Monitoring and Troubleshooting
Job monitoring
parallel job score.
identify areas that may improve performance.
Common errors and solutions.
Job repots.
10.Job Management and Deployment
knowledge of advanced find.
impact analysis and job compare.
change control process.
Import and export of Code.
11.Job Control and Runtime Management
Creating a job sequence
activity stages, Triggers and expressions
Restart ability.
Job Scheduling.
message handlers.
ds job command line utility.
Job Locks, Status File info.
FAQ's
❓ Do you offer any discount/offer?
✅ Yes, offers keep changing from time to time. You can chat with us or call our training coordinator for more details.
❓ Is there any demo video which I can watch before enrolling to the course?
✅ Yes, we have provided a Demo video section on each course page so that you can get a glimpse into the course you want to enroll.
❓ How soon after signing up would I get access to the learning content?
✅ Yes, we will provide access to all the learning materials after the complete payment for the course.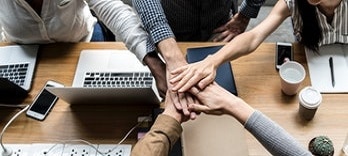 MuleSoft Training
⭐⭐⭐⭐⭐
😃 221 Learners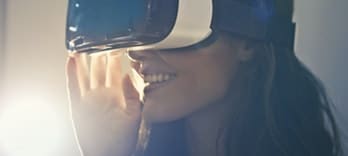 Pega Training
⭐⭐⭐⭐⭐
😃 391 Learners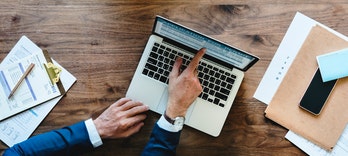 SailPoint Training
⭐⭐⭐⭐⭐
😃 106 Learners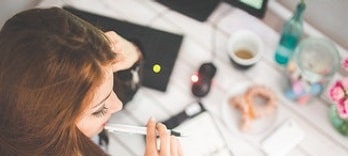 WorkDay Training
⭐⭐⭐⭐⭐
😃 158 Learners