Saviynt Training – The only IAM Course you need
⏰24 hours | ▶️ 24 Videos | 📣 49 Participants | 🎓 5426 Reviews | 4.9 ⭐⭐⭐⭐⭐
Choose a Plan that Works for You
Self Paced
Unlimited Access
Advanced sessions

Interview Q&A

Free study Materials

Premium Technical support
Instructor Led Live Training
Unlimited Access
Live Instructor

Advanced sessions

Interview Q&A

Premium Technical Support
Corporate Training
Unlimited Access
Live Instructor

Advanced sessions

Interview Q&A

Premium Technical Support
 Weekday 
Dec 12(1 HR A DAY)
07:00 PM PST
Enroll Now  →
 Weekday 
Dec 28(1 HR A DAY)
07:00 AM PST
Enroll Now  →
 Weekend
Dec 23(1 HR A DAY)
06:00 PM PST
Enroll Now  →
 Weekend 
Dec​ 13(1 HR A DAY)
07:30 AM IST
Enroll Now  →
 Weekday 
Dec​ 28(1 HR A DAY)
07:30 PM IST
Enroll Now  →
 Weekend 
Dec​ 24(1 HR A DAY)
07:30 AM IST
Enroll Now  →
Course Description
Saviynt Training purely details you with the information regarding its uniform Access and Identity management system.
Saviynt stands as the topmost IAM tool to learn more by enrolling in online classes offered by the best websites.
With the aid of user identity passwords, IAM secures the organization from unauthorized access.
You undeniably thank your trust after taking up this course.
The reason is that, as you see, there are many products and platforms available in Saviynt, like Infrastructure Access Governance, Data Access Governance, and many more like this.
Through Saviynt, you can learn how Organizations use Saviynt to identify and implement IAM policies and link IAM functions to meet audit and enforcement requirements.
The Certification in Saviynt is like a step-by-step procedure that the more you get into the course, the more certification exams you can write. The four variants of Certification are Developer, Architect, Administrator, and  Manager.
Features
| | |
| --- | --- |
| ✅Lifetime access | ✅Lifetime video access |
| ✅Real-time case studies | ✅The project integrated into the Curriculum |
| ✅24*7 Support from our team of administrators | |
1.Company Overview and Course Introduction
Identity Management Overview
Saviynt Corporate Overview
2.Building Identity Warehouse
Introduction
Data Model
User Import
Application Import
Role Import
Use case – Import the user and its application account
Module Summary
3.Access Request System
Introduction
Access Request System Overview
Different Types of Access Requests
Application Access Request Overview
Role Access Request Overview
Setup Access Request for Applications
Setup Access Request for Roles
Manage and Configure approval logic
Use case – Simplify the Application Request Access for Enterprise
Module Summary
4.Rules Engineering
Introduction
Overview and Types of Identity Access Rules
Technical Rule-Demo
Technical Rule Setup
User Update Rule-Demo
User Update Rule Setup
Use case for Joiner Scenario
Use case for Leaver Scenario
Module Summary
5.Segregation of Duties
Introduction
Overview of Segregation of Duties for IGA
SOD Rule set Architecture in Saviynt
Preventative SOD Feature Overview
Preventative SOD Configuration Overview
Detective SOD Feature Overview
Detective SOD Configuration Overview
SOD Reports
Use case to demonstrate Preventative SOD
Use case to demonstrate Detective SOD
Module Summary
6.Access Certification
Introduction
Overview of Access Review Campaigns
User Manager Access Review Features
User Manager Access Review Configuration
Entitlement Owner Access Review Features
Entitlement Owner Access Review Configuration
Role Owner Access Review Features
Role Owner Access Review Configuration
Use case for Manager Access Review Campaign
Module-Summary
7.Saviynt Analytics
Introduction
Analytics Overview
Different types of Analytics Reports
Setting up Analytics Reports
Use case of Saviynt Analytics
Module Summary
FAQ's
❓ Do you offer any discount/offer?
✅ Yes, offers keep changing from time to time. You can chat with us or call our training coordinator for more details.
❓ Is there any demo video which I can watch before enrolling to the course?
✅ Yes, we have provided a Demo video section on each course page so that you can get a glimpse into the course you want to enroll.
❓ How soon after signing up would I get access to the learning content?
✅ Yes, we will provide access to all the learning materials after the complete payment for the course.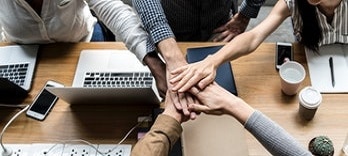 MuleSoft Training
⭐⭐⭐⭐⭐
😃 221 Learners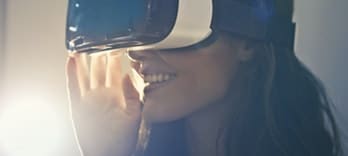 Pega Training
⭐⭐⭐⭐⭐
😃 391 Learners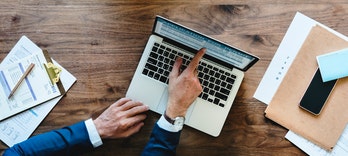 Rpa  Training
⭐⭐⭐⭐⭐
😃 106 Learners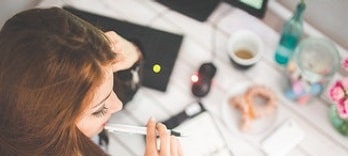 WorkDay Training
⭐⭐⭐⭐⭐
😃 158 Learners