Saviynt Training The only IAM Course you need
⏰24 hours | ▶️ 24 Videos | 📣 49 Participants | 🔥11 Reviews
Choose a Plan that Works for You
Absolutely Free

Videos

Quizzes

Free study Materials
Instructor Led Live Training
Unlimited Access
Live Instructor

Advanced sessions

Interview Q&A

Premium Technical Support
Corporate Training
Unlimited Access
Live Instructor

Advanced sessions

Interview Q&A

Premium Technical Support
 Weekday 
Oct 18 (1 HR A DAY)
07:00 PM PST
Enroll Now  →
 Weekday 
Oct 28 (1 HR A DAY)
07:00 AM PST
Enroll Now  →
 Weekend
Oct 23 (1 HR A DAY)
07:00 PM PST
Enroll Now  →
 Weekend 
Oct 19 (1 HR A DAY)
07:30 AM IST
Enroll Now  →
 Weekday 
Oct 28 (1 HR A DAY)
07:30 PM IST
Enroll Now  →
 Weekend 
Oct 24 (1 HR A DAY)
07:30 AM IST
Enroll Now  →
Course Description
So you want to learn Saviynt Training? Great job!
Do you know Saviynt Training  is the most trending Analytics course?
There are massive opportunities in Saviynt Training as it leads the Analytics market.
Our Saviynt Training course is a job oriented course ie at the end of the course you can
easily clear interviews or on board into an ongoing Saviynt Training project.
Also the salaries in Saviynt Training is very impressive (Indeed.com report)
Features
| | |
| --- | --- |
| ✅Lifetime access | ✅Lifetime video access |
| ✅Real-time case studies | ✅The project integrated into the Curriculum |
| ✅24*7 Support from our team of administrators | |
1.Functional Architecture overview
Fundamental Concepts and Terminology
Technology stack and Physical Infrastructure
Saviynt Admin Configurations
Connectors
2.Access Request System (ARS):
Authoritative Source Integration
Application On-boarding
LDAP Integration with Group Management
Reconciliation
Aggregation with flat-file for user creation and birth-right provisioning
Aggregation and Identity Mappings – How are they related
Provisioning users to AD with multi-valued attributes (example: proxyAddresses)
Dashboards
Attestations
SOAP connectors
App onboarding details
Migrating from current IDAM system to Saviynt
Automated provisioning – Various parameters used for setting up Endpoints/Security System.
3.Entitlements
User Lifecycle Management Overview: User Creation, Birth-right provisioning, Access Request,
Approval, Provisioning, Deprovisioning, Transfer, Employee Conversion, Termination
Forms and Quicklinks – Access Request and Entitlement Request
Rules, Tasks
Workflow – Joiner, Leaver, Custom, Approvals
Scheduled/Event-based Business Processes
Lifecycle Event
4.Advanced Role Management
Roles for birth-right provisioning
Email Configuration
Password Management
Password Policy Configuration
Password Change and Security Questions and Answers setup
Forgot Password
Population, Workgroups and Scopes
Complex workflows
JRM usage
How various reports can be configured in accordance to Project requirement like Rogue, Orphan, inactive users etc.,
AD integration (end-to-end) 4 Other Application integration (Oracle/ SAP) – Conceptually
5.Saviynt-to-Saviynt database connection
Saviynt-to-Saviynt functionality
Advance Analytics
Advanced SOD
Report scheduling
Troubleshooting: Auditing, Logs, debugging
UI Customization
System Configuration and UI Configuration
Delegated Administration
Miscellaneous Product Specific Topics
Current complex Use cases used in projects
Q&A handling and handling queries of the participants.
FAQ's
❓ Do you offer any discount/offer?
✅ Yes, offers keep changing from time to time. You can chat with us or call our training coordinator for more details.
❓ Is there any demo video which I can watch before enrolling to the course?
✅ Yes, we have provided a Demo video section on each course page so that you can get a glimpse into the course you want to enroll.
❓ How soon after signing up would I get access to the learning content?
✅ Yes, we will provide access to all the learning materials after the complete payment for the course.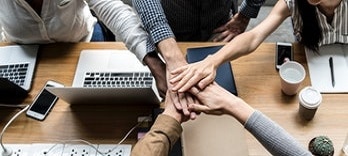 MuleSoft Training
⭐⭐⭐⭐⭐
😃 221 Learners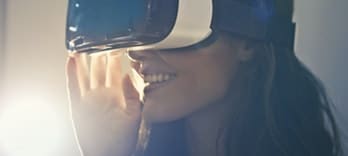 Pega Training
⭐⭐⭐⭐⭐
😃 391 Learners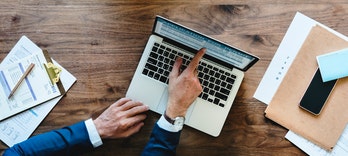 Rpa  Training
⭐⭐⭐⭐⭐
😃 106 Learners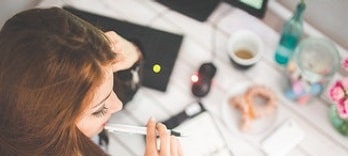 WorkDay Training
⭐⭐⭐⭐⭐
😃 158 Learners