Okta Training – The only IAM Course you need
⏰24 hours | ▶️ 24 Videos | 📣 49 Participants | 🔥11 Reviews
Choose a Plan that Works for You
Self Paced
Unlimited Access
Advanced sessions

Interview Q&A

Free study Materials

Premium Technical support
Instructor Led Live Training
Unlimited Access
Live Instructor

Advanced sessions

Interview Q&A

Premium Technical Support
Corporate Training
Unlimited Access
Live Instructor

Advanced sessions

Interview Q&A

Premium Technical Support
 Weekday 
Apr 05 (1 HR A DAY)
06:30 PM PST
Enroll Now  →
 Weekday 
Apr 13 (1 HR A DAY)
07:00 AM PST
Enroll Now  →
 Weekend
Apr 09 (1 HR A DAY)
07:00 PM PST
Enroll Now  →
 Weekday 
Apr 06 (1 HR A DAY)
07:00 AM IST
Enroll Now  →
 Weekday 
Apr 13 (1 HR A DAY)
07:30 PM IST
Enroll Now  →
 Weekend 
Apr 10 (1 HR A DAY)
07:30 AM IST
Enroll Now  →
Course Description
So you want to learn Okta Training? Great job!
Do you know Okta Training  is the most trending Analytics course?
There are massive opportunities in Okta Training as it leads the Analytics market.
Our Okta Training course is a job oriented course ie at the end of the course you can
easily clear interviews or on board into an ongoing Okta Training project.
Also the salaries in Okta Training is very impressive (Indeed.com report)
Features
| | |
| --- | --- |
| ✅Lifetime access | ✅Lifetime video access |
| ✅Real-time case studies | ✅The project integrated into the Curriculum |
| ✅24*7 Support from our team of administrators | |
1.Introduction to SSO
Identity and Access Management with Okta: An Introduction
Introduction to Workforce Identity
Manage Users and Groups in okta
2.Universal Directory, User and Group Management
Integrate Okta with Active Directory-Mastered Users
OKTA Universal Directory Concept                                                                     
Profile Editor Concept
Manage Application Single Sign-On (SSO)
3.Application Integration
SAML Application Configuration with OKTA
SWA Application Configuration with OKTA
Bookmark Application Configuration with OKTA
Open ID Connect Configuration with Okta
Oauth Configuration with Okta
Automate Lifecycle Management
4.Rules and Policy in okta
Implement Multifactor Authentication (MFA)
Implement Sign on Policy
Implement Application Sign on Policy
Group Rules
Authorization Server Rules
5.OKTA
Intro to OKTA

Compare OKTA with Active directory Federation Server
OKTA Architecture
OKTA Universal Directory Concepts
Groups and Group rules
Self-service registration
Profile Editor Concepts
Types of Administrators and their permissions
Implement and configure MFA
Configure adaptive MFA
Configure Networks
SAML Application Configuration with OKTA
SWA Application Configuration with OKTA
Bookmark Application Configuration with OKTA
OIDC Application Configuration with OKTA
Manage SSO and Provisioning
Reports and System log
Basic troubleshooting steps for OKTA in SAML perspective
6.API Access Management
API access Management
Use of API token
Configure Trusted Origin
Configure Authorization Server
Different Kind of Admin Role in okta                                                                       
Rest API
Use of API call in Postman
Learn about different kind of token Access token, ID token, Refresh Token
Learn about postman tool
Bulk user creation, Deletion by API call
Assigned Bulk User to a group by API call
Configure Universal Directory and User Profiles
7.Okta End User Support
Navigating the Okta Help Center
Modifying your OKTA instance look and feel
Walk Through of OKTA console and explain each topic in detail
Monitoring OKTA Trust Portal
Contacting OKTA Support in case of support
Best Configuration practices for an OKTA Instance
8.Troubleshooting
Different Kind of end User login issue
SAML based Application Troubleshooting
OIDC based Application Troubleshooting
Policy and MFA issues
Discuss Different Type of API call
9.Lab
How to Make Account in Okta
Create Users and groups in Okta
Create Group Rule
How to Make a server and deploy AD role into the server
AD integration with Okta
Service Now (Saml Based Application) Integration
Open ID Integration with OIDC debugger
Facebook Integration with okta (SWA bases Application)
Implementation of Password Policy
Creation of Network Zone
How to Generate reports in Okta
Configure MFA into different Application
Postman setup
Postman Setup with Okta
How to Use API Calls
Cover Each Tab of Okta
10.Requirements
Basic understanding of Identity and Access Management
Basic familiarity with Active Directory
Basic networking knowledge
Access to an Okta org (free trial is fine)
Access of Azure (Free trail is Fine)
Postman Tool
Laptop with Window 10/8
11.Students will learn how to
Integrate Okta into an existing organization
Identify the features and functions of Okta
Create and configure user accounts within Okta
Integrate Okta with AD
Create and manage groups
Configure applications for secure access
Configure password policies and multi-factor authentication
Many More (Full Okta Content mentioned above)
FAQ's
❓ Do you offer any discount/offer?
✅ Yes, offers keep changing from time to time. You can chat with us or call our training coordinator for more details.
❓ Is there any demo video which I can watch before enrolling to the course?
✅ Yes, we have provided a Demo video section on each course page so that you can get a glimpse into the course you want to enroll.
❓ How soon after signing up would I get access to the learning content?
✅ Yes, we will provide access to all the learning materials after the complete payment for the course.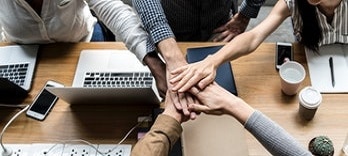 MuleSoft Training
⭐⭐⭐⭐⭐
😃 221 Learners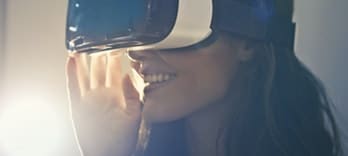 Pega Training
⭐⭐⭐⭐⭐
😃 391 Learners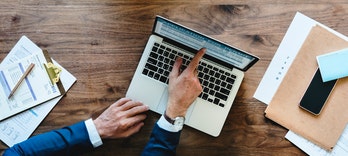 Rpa  Training
⭐⭐⭐⭐⭐
😃 106 Learners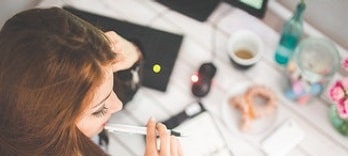 WorkDay Training
⭐⭐⭐⭐⭐
😃 158 Learners