⏰24 hours | ▶️ 24 Videos | 📣 49 Participants | 🎓 4183 Reviews | 4.8 ⭐⭐⭐⭐⭐
Choose a Plan that Works for You
Self Paced
Unlimited Access
Advanced sessions

Interview Q&A

Free study Materials

Premium Technical support
Instructor Led Live Training
Unlimited Access
Live Instructor

Advanced sessions

Interview Q&A

Premium Technical Support
Corporate Training
Unlimited Access
Live Instructor

Advanced sessions

Interview Q&A

Premium Technical Support
 Weekday 
Dec 14(1 HR A DAY)
06:00 PM PST
Enroll Now  →
 Weekday 
Dec 28(1 HR A DAY)
07:30 AM IST
Enroll Now  →
 Weekend
Dec 23(1 HR A DAY)
06:00 PM PST
Enroll Now  →
 Weekday 
Dec 15(1 HR A DAY)
07:30 AM IST
Enroll Now  →
 Weekday 
Dec 28(1 HR A DAY)
06:00 PM PST
Enroll Now  →
 Weekend 
Dec 24(1 HR A DAY)
07:30 AM IST
Enroll Now  →
Course Description
​
CTIA Training is a Council's Threat Intelligence Analyst (CTIA) is a credentialing Certification program.
Professionals that present an integrated process to gathering threat intelligence. So be part of CloudFoundation and be on a platform of excellent success framework.
Get basic and easy networking and its significant components. Moreover, it helps Professionals inbackground networking and information security who want to better their careers by learning more about cyber threat intelligence Courses.
Start your online Classroom coaching with the best tutors by holding a tremendous Certified Technology experience and earninga job.
CTIA certification helps in enhancing your career prospects.
Features
| | |
| --- | --- |
| ✅Lifetime access | ✅Lifetime video access |
| ✅Real-time case studies | ✅The project integrated into the Curriculum |
| ✅24*7 Support from our team of administrators | |
1.Introduction to Threat Intelligence
Understanding Intelligence
Understanding Cyber Threat Intelligence
Overview of Threat Intelligence Lifecycle and Frameworks
2.Cyber Threats and Kill Chain Methodology
Understanding Cyber Threats
Understanding Advanced Persistent Threats (APTs)
Understanding Cyber Kill Chain
Understanding Indicators of Compromise (IoCs)
3.Requirements, Planning, Direction, and Review
Understanding Organization's Current
Threat Landscape
Understanding Requirements Analysis
Planning Threat Intelligence Program
Establishing Management Support
Building a Threat Intelligence Team
Overview of Threat Intelligence Sharing
Reviewing Threat Intelligence Program
4.Data Collection and Processing
Overview of Threat Intelligence Data Collection
Overview of Threat Intelligence Collection Management
Overview of Threat Intelligence Feeds and Sources
Understanding Threat Intelligence Data Collection and Acquisition
Understanding Bulk Data Collection
Understanding Data Processing and Exploitation
5.Data Analysis
Overview of Data Analysis
Understanding Data Analysis Techniques
Overview of Threat Analysis
Understanding Threat Analysis Process
Overview of Fine-Tuning Threat Analysis
Understanding Threat Intelligence Evaluation
Creating Runbooks and Knowledge Base
Overview of Threat Intelligence Tools
6.Dissemination and Reporting of Intelligence
Overview of Threat Intelligence Reports
Introduction to Dissemination
Participating in Sharing Relationships
Overview of Sharing Threat Intelligence
Overview of Delivery Mechanisms
Understanding Threat Intelligence Sharing Platforms
Overview of Intelligence Sharing Acts and Regulations
Overview of Threat Intelligence Integration
FAQ's
❓ Do you offer any discount/offer?
✅ Yes, offers keep changing from time to time. You can chat with us or call our training coordinator for more details.
❓ Is there any demo video which I can watch before enrolling to the course?
✅ Yes, we have provided a Demo video section on each course page so that you can get a glimpse into the course you want to enroll.
❓ How soon after signing up would I get access to the learning content?
✅ Yes, we will provide access to all the learning materials after the complete payment for the course.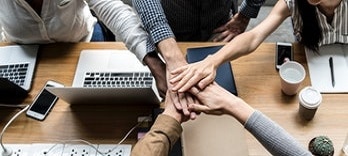 MuleSoft Training
⭐⭐⭐⭐⭐
😃 221 Learners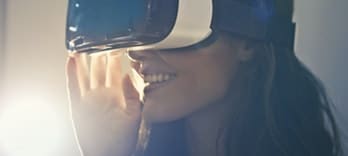 Pega Training
⭐⭐⭐⭐⭐
😃 391 Learners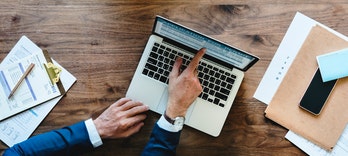 Rpa  Training
⭐⭐⭐⭐⭐
😃 106 Learners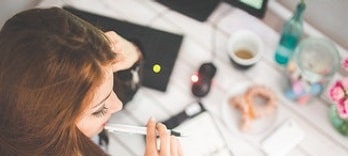 WorkDay Training
⭐⭐⭐⭐⭐
😃 158 Learners