Workday Payroll Training – The only Course you need
⏰36 hours | ▶️ 36 Videos | 📣 48 Participants | 🔥 27 Reviews
Choose a Plan that Works for You
Self Paced
Unlimited Access
Advanced sessions

Interview Q&A

Free study Materials

Premium Technical support
Instructor Led Live Training
Unlimited Access
Live Instructor

Advanced sessions

Interview Q&A

Premium Technical Support
Corporate Training
Unlimited Access
Live Instructor

Advanced sessions

Interview Q&A

Premium Technical Support
 Weekday 
June 12(1 HR A DAY)
07:30 PM PST
Enroll Now  →
 Weekday
June 26(1 HR A DAY)
07:30 AM PST
Enroll Now  →
 Weekend 
June 24(1 HR A DAY)
07:30 AM PST
Enroll Now  →
 Weekday 
June​ 13(1 HR A DAY)
08:00 AM IST
Enroll Now  →
 Weekday 
June 26(1 HR A DAY)
08:00 PM IST
Enroll Now  →
 Weekend 
June 25(1 HR A DAY)
08:00 PM IST
Enroll Now  →
Course Description
Workday Payroll Training creates an amazing analytics integration global payroll system by building comprehensive control over Data process and costs in every auditing report.
Therefore, enrol in a classroom course for workday payroll taught by instructors who have achieved Cloudfoundation certification.
You may totally resolve common processing duties for all tax compliances and management tools with the assistance of this payroll process coaching.
Get trained with us right now and receive the one and only certificate of completion.
Take advantage of fantastic career prospects by upgrading your resume and getting help from us for your interview preparation.
ERP software on the cloud is called Workday Payroll. The control, adaptability, and intelligence you require to serve the particular company are provided with Workday Payroll. We provide special Workday Payroll training to help you hone your payroll processing abilities and become interview-ready.
The payroll setup, payroll process flow, sources of payroll data, and access to payroll applications and dashboards are all reviewed to give an overview of this course. The sitemap's payroll categories would be navigated by students, who would also learn how to find payroll information in a worker's profile, explain payroll setup, name the steps in the payroll process, and pinpoint the sources of payroll data.
Learn valuable skills and become certified in Cloudfoundation Workday Payroll to advance your career. Workday payroll structure, calculating earnings and deductions, establishing payroll taxes, establishing payroll accounting, configuring banking and settlement, processing payroll on cycle and off cycle, etc. are all covered in our comprehensive programme. Our trainers are professionals, therefore the lessons they teach are more hands-on and useful. By signing up with Cloudfoundation, you'll get access to a Workday Payroll training course designed by industry experts and taught by verified instructors.
Note: Please be aware that we are not endorsed by Workday in any way. By introducing them to the best available independent tutors, we help students find the guidance they need.
Features
1. Introduction to Workday Payroll.
2.Setup the Payroll Processing Framework
Period Schedule structure
Run Categories
Rules for payment election definition
Pay Groups
3. Defining Earnings and Deductions
Earnings
Deductions
Info required to define Earnings and Deductions
Explore Bonus Earning
Paycomp Groups
Criteria
Calculation details
Compensation Elements
Time earnings
Benefit plans
Paycomp security group
Costing
Limits
ROE(Canada)
4. Federal, State and Local Tax Reporting
Summary of the Tax System
Organize payroll taxes
Create a company. 
Setup for Business, Federal, State, and Local Taxes
Clarify the Tax authority exception
Organize employee tax elections
different jurisdictions for work taxes.
5. Set up Withholding Orders Overview of Withholding orders
Determine the available funds for a withholding order.
Make a recipient for deductions.
Keep a record of the withholding order's specifics.
Altering the support order
Change or Cancel a Support Order
Priority of processing for a withholding order
View the Worker's Withholding Orders.
6. Set up Payroll Accounting Overview of Payroll Accounting Run Payroll Accounting and Review Accounting Results
7.Set up Banking and Settlement
A summary of the banking and settlement configuration
Banking and Settlement Configuration prerequisites
Create payment election regulations.
Create a payroll payslip.
Set up check printing settings Specify bank accounts
Establish Routing Rules
note runs before
Set Up Settlement.
8. Configure Roles and Security
Overview of Roles and Security Groups
Pay component Based Security.
9. Define Business Process
Overview of Business Processes
Payroll Specific Business Process Chapter.
10. Payroll Input and Processing
Overview of payroll input process
Enter an override
Make a special Entry
Loan configuration and Re payment.
11. Payroll process On cycle and Off cycle
Run and Complete a Payroll
Process an off cycle Manual Payment
Process an off cycle Reversal
Process an off cycle on Demand Payment Testing Approach – 2hour.
FAQ's
❓How much does Workday payroll cost?
✅ Workday does not publish any pricing information on its website and instead prefers to engage with the concerned companies directly in order to provide a quote that is specific to the needs of that particular business.
To use Workday, businesses must pay a yearly fee. It's safe to say that Workday will nearly always cost you more than any other comparable service out there.
❓ Can you use Workday for payroll?
✅ Payroll services are available through Workday in the US, Canada, the UK, and France. We provide certified integrations with Global Payroll Partners and make it simple to interface with third-party suppliers worldwide if you have employees in other locations.
The Workday Payroll Management solution streamlines and simplifies the process of calculating employee salaries and benefits.
We live in a world where every company relies heavily on Workday, and everyone knows how important it is. Workday became the de facto method of operation for companies of all sizes. The use of Workday continues to grow in popularity every day.
❓ How does Workday payroll work?
✅ Complete management of payroll tasks, information, and expenses is at your fingertips with Workday Payroll. Traditional payroll systems have some drawbacks that can be avoided with the use of more user-friendly software. Command of the procedure: Manage the method by which the gross-to-net ratio is determined during various payroll processing types.
Human Resource Management (HRM) and Payroll functions are just two of the many tools available in Workday's HCM Suite, of which Workday Payroll is a subset.
❓ What is Workday payroll?
✅ Your payroll operations, data, and expenses are all under your control with Workday Payroll. Utilize simple payroll setup and administration solutions to get rid of the problems present in conventional systems. • Management of the process: Control the calculation of gross-to-net for various payroll run types.
A cloud-based payroll administration system called Workday Payroll was created to aid companies in managing their payroll procedures more successfully.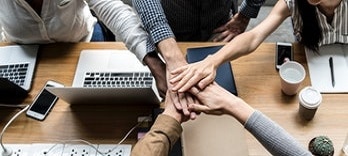 MuleSoft Training
⭐⭐⭐⭐⭐
😃 221 Learners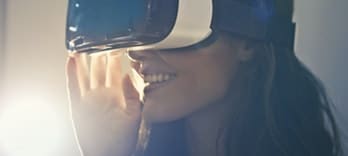 Pega Training
⭐⭐⭐⭐⭐
😃 391 Learners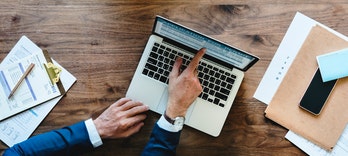 SailPoint Training
⭐⭐⭐⭐⭐
😃 106 Learners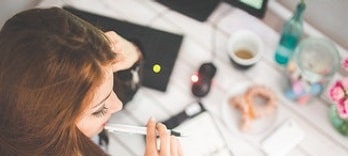 WorkDay Training
⭐⭐⭐⭐⭐
😃 158 Learners