Informatica IDQ Training – The only Data Quality Course you need
⏰28 hours | ▶️ 26 Videos | 📣 279 Participants | 🎓 2784 Reviews | 4.7 ⭐⭐⭐⭐⭐
Choose a Plan that Works for You
Self Paced
Unlimited Access
Advanced sessions

Interview Q&A

Free study Materials

Premium Technical support
Instructor Led Live Training
Unlimited Access
Live Instructor

Advanced sessions

Interview Q&A

Premium Technical Support
Corporate Training
Unlimited Access
Live Instructor

Advanced sessions

Interview Q&A

Premium Technical Support
 Weekday 
Dec 14(1 HR A DAY)
07:00 PM PST
Enroll Now  →
 Weekday  
Dec 28(1 HR A DAY)
06:30 AM PST
Enroll Now  →
 Weekend
Dec 23(1 HR A DAY)
07:00 PM PST
Enroll Now  →
 Weekday 
Dec 15(1 HR A DAY)
07:30 AM IST
Enroll Now  →
 Weekday 
Dec 28(1 HR A DAY)
07:00 PM IST
Enroll Now  →
 Weekend 
Dec 24(1 HR A DAY)
07:30 AM IST
Enroll Now  →
Course Description
Training in Informatica Data Quality (IDQ) will deliver you with the practical experience necessary to create and maintain data of a high standard inside an organization.
Through Informatica IDQ training, you will learn the fundamentals of data quality as well as how to apply this knowledge to improve the data accuracy and completeness of the products produced by your company.
You will be able to learn the data access and manipulation methods that are utilized within the Informatica Data Quality suite by participating in this session.
Through Informatica IDQ course, students can rapidly construct robust, reliable, and efficient data quality solutions for their organizations by understanding data quality principles, workflow design approaches, and data cleansing operations.
The training for IDQ will cover a extensive variety of topics, including administration, a comprehension of fundamental principles related to data quality, data cleansing and matching, profiling, identity resolution, alerting and reporting, and more.
Informatica IDQ online training program begins by acquainting users with the fundamental values of data quality management, counting data profiling, cleansing, enrichment, and matching.
Students will get knowledge on how to build data-quality projects and designs, in addition to how to generate jobs and schedule them.
Students will study how to design vigorous data quality transformations by utilizing the graphical user interface and the fundamental commands of the IDQ scripting language.
In Informatica IDQ class, you will learn how to access data sources, produce metadata, design and develop data quality mappings, and use Informatica Data Quality to improve data quality if you take the IDQ course.
You will also be able to set data and processing rules for verifying, cleaning, and integrating the data and monitor its quality while it is being produced.
Your training with IDQ will assist you in developing workflows that can process data derived from any data source.
Because of this, you can process enormous amounts of data and provide reports for improved data analysis.
Consequently, you will be able to improve the quality of the data while upholding its consistency.
After the training, you can successfully apply the Data Quality ideas and implementation approaches presented throughout the program to the data cleansing, profiling, and matching implementation projects to produce successful data.
Your knowledge of data integration, validation, checking, cleaning, and mining will improve due to your participation in the Informatica IDQ Training.
You will develop into an expert in enhancing the quality and accuracy of your data and meeting customers' data requirements as you work through this course.
In a short amount of time, CloudFoundation will make available a variety of certification programs.
If you complete this training program, you will be given the designation of Certified Professional.
This will set you apart from competitors by providing an effective means of showing your knowledge in your chosen industry and offering you an advantage over those competitors.
CloudFoundation provides in-depth training courses that cover the core concepts related to the Informatica IDQ certification.
Learners will get an in-depth knowledge of identical techniques, address validation, standardization, duplication management, profiling, and other features of the Informatica IDQ platform for the total of the course.
The Students will be able to build and implement solutions for their organization's data quality issues that are both efficient and effective once they have gained the knowledge presented during the course.
Features
| | |
| --- | --- |
| ✅Lifetime access | ✅Lifetime video access |
| ✅Real-time case studies | ✅The project integrated into the Curriculum |
| ✅24*7 Support from our team of administrators | |
1. Introduction to Data Quality
What is Data Quality?
Google trend report on DQ
What is the scope of this DQ course?
Why do we need DQ?
Is DQ a Hype or is it Real?
Where does Informatica stand (Compared to other competitors)?
Google trend report on Competitors and comparison
Naukri and Monster job openings
Salary report from Indeed & Payscale
A walk through on the course content.
2. What is Informatica Data Quality
Short Informatica Data Quality Demo with a Real time Project
Navigation
What is the scope of Informatica Data Quality Training
Important options and Shortcuts in the tool
Types of Tools in Informatica Data Quality (Walkthrough)
What's the Architecture, SOA, Client server or Cloud
Informatica Data Quality Cloud?
3. Installation of Informatica Data Quality
Supported Systems (Is Windows, Linux, Mac supported)
What is the Alternative it it's not Supported(Virtualbox)
Supported Databases
Integration with other tools.
Limitations
4. Different components of Informatica Developer tool
GUI and login
What are Mappings?
Mapplets
Transformations
Content Sets
Data Objects
5. Analyst Collaboration
Reviewing information from the Analyst
Comments/Tags
Creating/adding to Reference tables
6. Developer Profiling
Join Analysis Profiling
Column Profiling
Multi Object Profiling
Mappings and transformations
Mid-stream profiling
Comparative profiling
7. Data Standardization
Cleanse, transform and parse data
Develop data standardization mapplets and mappings
8. Address Validation
Reusable AV Transformation
AV Transformation Properties
AV Inputs and Outputs
Reusable AV Mapplet
9. Matching
Grouping data
Analyze Detail Report
DQ Matching
Cluster Analysis Report
Matching Mapplets
10. Labeling and parsing the data
What is data Labelling?
What is parsing and how to perform it.
Different use cases
11. Consolidation
Associate and Consolidate data
12. Data Quality Assistant
Build Mappings to create and populate the DQA tables
Perform manual Consolidation and Bad Record Management
13. PowerCenter Integration
Run DQ Mappings in PowerCenter
14. Object Import/Export
Import Projects using both Basic and Advanced methods
Export Projects
15. Parameters
How to use Parameters in Data Quality mappings, transformations and reference tables
16. Content
What content is available with IDQ9?
Content Management Service
Accelerators
Core Accelerator
17. CanopY project in IDQ
Project Overview
How to configure an End to end real-time project.
Project Guidance
Project Submission and Verification
18. Mock Interviews with Questions and Answers Discussion
Functional Q&A
Technical Q&A
Project Q&A (For Multiple Domains like Banking, Retail, Insurance, Ecommerce etc)
Question for Fresher's and Experienced (How do they differ?)
How to justify if the resource is not certified.
19. Certification Preparation Session
How difficult is it to clear the certifications
Levels of certification
How to register for them(Technical details)
Can I apply for certification if my company is not a partner
If not, what is the alternative
Certification Mock Q&A discussion
20. Resume Preparation Help
What's a Best resume
What if my resume is worst
How to prepare a great resume
Should I be on LinkedIn, Of course Yes
Providing Photo, Facebook, LinkedIn, Twitter Links in a Resume
Create Blog, Quora, Stackexchange etc and provide the links in resume.
SEO in Naukri (how to be on the Top)
Creating Multiple Profiles in case you need a job urgently(Naukri lookhole)
Floating your resume in Monster, indeed, Shine etc.
How to Search for Job providers and jobs in linkedIn
Aggressive Follow, that's what counts
21. Post Job Support
How can we support you if you are in a project
Can we help you in a disaster recovery process
How to be in touch with my colleagues and experts
FAQ's
❓ Do you offer any discount/offer?
✅ Yes, offers keep changing from time to time. You can chat with us or call our training coordinator for more details.
❓ Is there any demo video which I can watch before enrolling to the course?
✅ Yes, we have provided a Demo video section on each course page so that you can get a glimpse into the course you want to enroll.
❓ How soon after signing up would I get access to the learning content?
✅ Yes, we will provide access to all the learning materials after the complete payment for the course.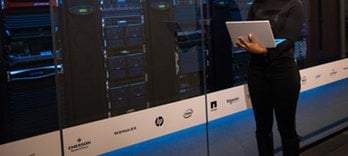 Informatica MDM Training
⭐⭐⭐⭐⭐
😃 128 Learners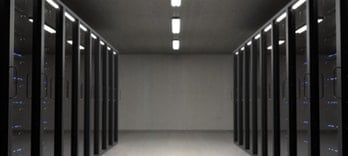 Informatica IDQ Training
⭐⭐⭐⭐⭐
😃 279 Learners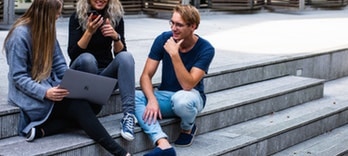 Informatica PIM Training
⭐⭐⭐⭐⭐
😃 31 Learners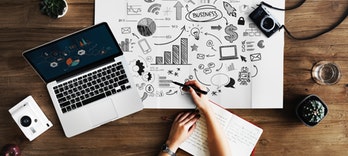 Informatica Cloud Training
⭐⭐⭐⭐⭐
😃 30 Learners