Workday SCM Training – The only Course you need
⏰30 hours | ▶️ 30 Videos | 📣 48 Participants |🎓 8173 Reviews | 4.9 ⭐⭐⭐⭐⭐
Choose a Plan that Works for You
Self Paced
Unlimited Access
Advanced sessions

Interview Q&A

Free study Materials

Premium Technical support
Instructor Led Live Training
Unlimited Access
Live Instructor

Advanced sessions

Interview Q&A

Premium Technical Support
Corporate Training
Unlimited Access
Live Instructor

Advanced sessions

Interview Q&A

Premium Technical Support
 Weekday
Dec 14(1 HR A DAY)
06:00 AM PST
Enroll Now  →
 Weekday 
Dec 27(1 HR A DAY)
 06:30 PM PST
Enroll Now  →
 Weekend 
Dec 24(1 HR A DAY)
08:00 AM IST
Enroll Now  →
 Weekday 
Dec​ ​​14(1 HR A DAY)
07:00 PM IST
Enroll Now  →
 Weekday 
Dec 28(1 HR A DAY)
06:30 AM IST
Enroll Now  →
 Weekend 
Dec 24(1 HR A DAY)
08:00 PM IST
Enroll Now  →
Course Description
Workday SCM Training is the recent course launched by CloudFoundation. It is in great demand in the market for the job seekers who are looking for it.
Workday's single cloud-based system incorporates supply chain, financials, and HR transactions together, forming SCM (Supply chain management).
It cut down the supply chain cost and provides inventory control.
Workday SCM online classes are conducted both on Weekdays & Weekends.
The certified instructors also provide Workday certification guidance to help you in clearing the certification exams.
Learn Workday SCM at your convenient time. Reach us to know more details about Workday SCM Training.
Features
1.Core Concepts and Navigation:
Tenant landing Page
Basic Navigation
Functional Area
Workday User, Proxy-Start proxy
2. Organization and Work tags:
Reorganization
Organization-Company, cost center, Company Hierarchy and Cost center Hierarchy
Organization Types
Work tags-Concepts, Delivered and custom Work tags, Work tag Usage and Related Work tags
3. EIB:
Create EIB
Populate data in the template
Load EIB
EIBs: Importing Journal, Recurring Journal and Account Set
Template downloads with data
4. Suppliers:
Supplier setup- Work tags,Supplier categories and Supplier group
Create/Change Supplier
Spend Categories and Purchase Item
Accounting Posting rule for supplier
Custom Validation
5. Procurement:
Request for Quotes
Create Requisition Template
Create Purchase Order
Create Receipt and Return
Create Supplier Invoice
Work tag split template for P2P
Supplier Catalog
6. Supplier Contract:
Security Policies
Supplier Contract Types
Purchase order Schedule
Supplier Punchout
Create Supplier Invoice
Working split template for P2P
Supplier Catalog
Procurement Card
7. Inventory:
Inventory Setup/Security Policies
Inventory Accounting
Inventory Fulfillment/Stock Transfer/Inventory Returns
Put-away Inventory/ Par Inventory
Inventory Replenishment
8.Security and Business Process Overview:
Functional Areas
Domain Security Policies for Functional Area
Business Process Security Policies for Functional Area
Create/Edit/View Security Group
Edit/View Business Process
Copy Business Process for the Organization
9.Workday Reporting:
Business Object Details
Data Sources
Workday standard Reports
Copy Workday Standard Reports
Create Custom Reports
Calculated Field
Simpler reports
Advanced Reports
Matrix reports
FAQ's
❓ Do you offer any discount/offer?
✅ Yes, offers keep changing from time to time. You can chat with us or call our training coordinator for more details.
❓ Is there any demo video which I can watch before enrolling to the course?
✅ Yes, we have provided a Demo video section on each course page so that you can get a glimpse into the course you want to enroll.
❓ How soon after signing up would I get access to the learning content?
✅ Yes, we will provide access to all the learning materials after the complete payment for the course.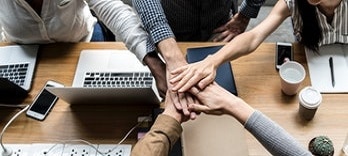 MuleSoft Training
⭐⭐⭐⭐⭐
😃 221 Learners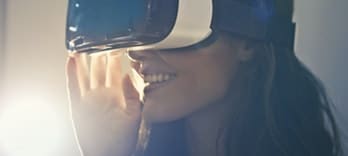 Pega Training
⭐⭐⭐⭐⭐
😃 391 Learners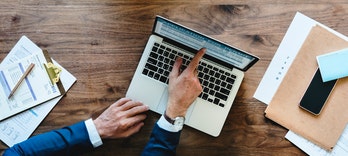 SailPoint Training
⭐⭐⭐⭐⭐
😃 106 Learners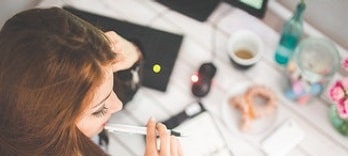 WorkDay Training
⭐⭐⭐⭐⭐
😃 158 Learners