Salesforce Marketing Cloud Training – The only Course you need
⏰24 hours | ▶️ 24 Videos | 📣 80 Participants | 🔥 36 Reviews
Choose a Plan that Works for You
Self Paced
Unlimited Access
Advanced sessions

Interview Q&A

Free study Materials

Premium Technical support
Instructor Led Live Training
Unlimited Access
Live Instructor

Advanced sessions

Interview Q&A

Premium Technical Support
Corporate Training
Unlimited Access
Live Instructor

Advanced sessions

Interview Q&A

Premium Technical Support
Weekday 
Apr 04 (1 HR A DAY)
07:30 PM PST
Enroll Now  →
 Weekday 
Apr 13 (1 HR A DAY)
08:00 AM PST
Enroll Now  →
 Weekend
Apr 10 (1 HR A DAY)
05:30 AM PST
Enroll Now  →
 Weekday 
Apr 05 (1 HR A DAY)
08:00 AM IST
Enroll Now  →
 Weekday 
Apr 13 (1 HR A DAY)
08:30 PM IST
Enroll Now  →
 Weekend 
Apr 10 (1 HR A DAY)
06:00 PM IST
Enroll Now  →
Course Description
So you want to learn Salesforce Marketing Cloud? Great job!
Do you know Salesforce Marketing Cloud is the most trending course?
There are massive opportunities in Salesforce Marketing Cloud as it leads the market.
Our Salesforce Marketing Cloud Training course is a job oriented course ie at the end of the course you can
easily clear interviews or on board into an ongoing Salesforce Marketing Cloud project.
Also the salaries in Salesforce Marketing Cloud is very impressive (Indeed.com report)
Features
| | |
| --- | --- |
| ✅Lifetime access | ✅Lifetime video access |
| ✅Real-time case studies | ✅The project integrated into the Curriculum |
| ✅24*7 Support from our team of administrators | |
1.Email Studio
• Overview
• Administration
•Subscribers
 Lists
 All Subscribers List
 Exclusion List
 Publication Lists
 Suppression Lists
• Data Extensions
• Create & Send an Email –Live Example
• Classic Content
•Types of Sends
•Send Logging
•A/B Testing
•Tracking
•Triggered Sends
•Overview
•Use-case and examples
2.Contact Builder
 Data Extensions
•All Contacts
•Data Sources
•Imports
•Data Designer
•Contact Deletion
•Best Practices
3.Content Builder
•Overview
•Emails
•Templates
•Content Blocks
•Code Snippet
•Best Practices
4.Mobile Studio
•Overview
•Mobile Connect
Overview
Administration
Import & Manage Contacts
Messages
•Mobile Push
Overview
Notifications
Analytics Builder
•Reports
StandardReports
Discover
Analytics Builder
 Reports
 StandardReports
 Discover
5.Automation Studio
•Overview
•Create and Schedule an Automation
•Automation Studio Activities
SQL Query Activity
SQL Queries – examples
Data Views& its usage
Send Email Activity
Import File Activity
File Transfer Activity
Script Activity
Filter Activity
Data Extract Activity
Wait Activity
6.Web Studio (Cloud Pages)
 Landing Pages
 Smart Capture Form
 Examples and use-cases
7.Journey Builder
•Overview
•Journey Creation – Live Example
•Journey Templates
•Journey Entry Sources
Data Extension
Audience
Salesforce Data Events
Events
•Journey Canvas Activities
Wait Activity
Send Email Activity
Decision Splits
Engagement Splits
Random Splits
Joins Activity
Update Contact Activity
Sales and Services Cloud Activities
Overview & examples
•Goals
•Journey Settings
•Journey Testing
•Journey History & Reports
•Administration
•Real Time scenarios and errors
•Best Practices
8.Marketing Cloud Connect
•Overview
•Installation steps
•Use Cases
Email sends
Journey Builder Integration
Journey Builder Salesforce Entry sources
Journey Builder Sales & Service cloud activities
Synchronized Data Sources
•Real Time scenarios and errors
•Troubleshooting
Capture API logs
Capture Salesforce Logs
•Best Practices
9.AMPSCRIPT
•Overview
•Live examples
•Real time Use cases
How to use Ampscript in Emails
How to use Ampscript in SMS & Push Messages
How to use Ampscript in Cloud Pages
•Commonly used functions
10.SSJS
•Overview
•Live examples
•How to use SSJS in Cloud Pages
•How to use SSJS in Automation Studio Script Activity
•Use cases
11.API
•SOAP API
Overview
WSDL and Endpoints
Live examples using SOAP UI tool
Real time Use cases
•REST API
Overview
API App creation
API endpoints
Live examples using POSTMAN tool
Real time Use cases
FAQ's
❓ Do you offer any discount/offer?
✅ Yes, offers keep changing from time to time. You can chat with us or call our training coordinator for more details.
❓ Is there any demo video which I can watch before enrolling to the course?
✅ Yes, we have provided a Demo video section on each course page so that you can get a glimpse into the course you want to enroll.
❓ How soon after signing up would I get access to the learning content?
✅ Yes, we will provide access to all the learning materials after the complete payment for the course.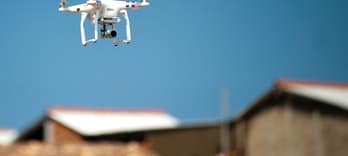 Blue Prism Training
⭐⭐⭐⭐⭐
😃 320 Learners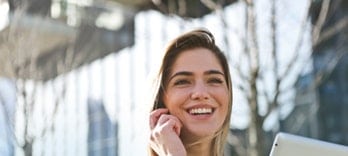 Robotic Process Automation (RPA) Training
⭐⭐⭐⭐⭐
😃 331 Learners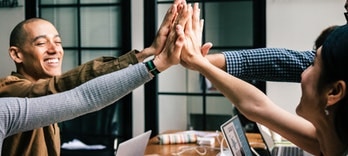 OpenSpan Training
⭐⭐⭐⭐⭐
😃 30 Learners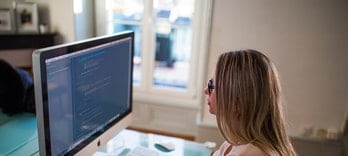 Automation Anywhere
⭐⭐⭐⭐⭐
😃 112 Learners