Tableau Training – The only Course you need
⏰22 hours | ▶️ 20 Videos | 📣 79 Participants | 🎓 3715 Reviews | 4.8 ⭐⭐⭐⭐⭐
Choose a Plan that Works for You
Self Paced
Unlimited Access
Advanced sessions

Interview Q&A

Free study Materials

Premium Technical support
Instructor Led Live Training
Unlimited Access
Live Instructor

Advanced sessions

Interview Q&A

Premium Technical Support
Corporate Training
Unlimited Access
Live Instructor

Advanced sessions

Interview Q&A

Premium Technical Support
 Weekday 
Dec 14(1 HR A DAY)
07:00 PM PST
Enroll Now  →
 Weekday 
Dec 28(1 HR A DAY)
06:00 AM PST
Enroll Now  →
 Weekend
Dec 23(1 HR A DAY)
06:00 PM PST
Enroll Now  →
 Weekend 
Dec ​15(1 HR A DAY)
07:30 AM IST
Enroll Now  →
 Weekday 
Dec 28(1 HR A DAY)
07:30 PM IST
Enroll Now  →
 Weekend 
Dec 24(1 HR A DAY)
07:30 AM IST
Enroll Now  →
Course Description
Tableau Training gives you a complete introduction to the Tableau platform, covering everything from creating charts and visual analytics to more complex topics like connecting to data, big data, and developing interactive dashboard experiences.
The Tableau Training course also covers Tableau mapping, parameterized computations, advanced visualization approaches, and publishing.
Learners acquire hands-on experience using Tableau's intuitive drag-and-drop interface to create visualizations and link to data.
Tableau Training teaches the fundamentals of creating graphics and data analysis, connecting to data sources, and mapping with Tableau.
Tableau Training course also covers advanced subjects such as parameters, sophisticated visualization approaches, and publishing.
Tableau Online Training is a comprehensive program that teaches users how to use Tableau to analyze, visualize, and exchange data.
Learners will gain skills in designing interactive dashboards, producing attractive visualizations, and understanding Tableau's most potent features through engaging coursework and hands-on exercises.
Students will also be able to work with datasets from other businesses, learning how to combine them and employ predictive analytics.
This Tableau Online Training description correctly depicts what users expect from the course.
It states numerous essential skills that users will master, such as designing interactive dashboards, and visualizations, comprehending Tableau's sophisticated features, and merging datasets from various industries.
It also emphasizes that Tableau training suits anyone who wishes to learn Tableau.
In this Tableau class, students will learn how to utilize Tableau to build content-rich, interactive, and aesthetically attractive data representations from big and complicated data sets.
The Tableau training class will cover the GUI and drag-and-drop features.
It covers connecting to data sources, producing visualizations, managing projects, sharing workbooks, and fundamental analytics procedures.
Data visualization best practices, creating charts and dashboards, employing formatting choices, and applying calculations and statistical algorithms are all discussed.
Tableau certification is intended to demonstrate expertise in data visualization and using Tableau's advanced analytics tools.
The Tableau certification assesses your ability to understand data and uncover insights, create visualizations to communicate ideas, and create well-structured workbooks with relevant parts.
The Tableau certification holders can use the Tableau Certified Professional badge on their resumes, digital profiles, and job applications once they have completed the course.
The Tableau interview Q & A is a series of questions and answers that an interviewer may use as a guide to ask a potential applicant.
The questions include a variety of Tableau-related subjects, such as an applicant's degree of understanding of the program, experience working with Tableau, and problem-solving abilities.
The responses should be precise and complete since they will be used to assess the applicant's comprehension of Tableau and problem-solving ability.
CloudFoundation provides a complete hands-on Tableau training session to assist customers in understanding how to utilize and optimize Tableau's functionality.
The Tableau training guarantees that students obtain the required skills for successful Tableau use through interactive activities, videos, blogs, materials, and lectures.
Features
| | |
| --- | --- |
| ✅Lifetime access | ✅Lifetime video access |
| ✅Real-time case studies | ✅The project integrated into the Curriculum |
| ✅24*7 Support from our team of administrators | |
1.INTRODUCTION TO DATA VISUALIZATION & THE POWER OF TABLEAU
What is data visualization?
Comparison and benefits against reading raw numbers
Real use cases from various business domains
Some quick and powerful examples using Tableau without going into the technical details ofTableau
Installing Tableau
Tableau interface
Connecting to a data source
Tableau data types
Data preparation
2.ARCHITECTURE OF TABLEAU
Installation of Tableau Desktop
Architecture of Tableau
Interface of Tableau (layout, toolbars, Data pane, Analytics pane, etc.)
How to start with Tableau
The ways to share and export the work done in Tableau
3. WORKING WITH METADATA & DATA BLENDING
Connection to Excel
Cubes and PDFs
Management of metadata and extracts
Data preparation
Joins (Left, Right, Inner, and Outer) and Union
Dealing with NULL values, cross-database joining, data extraction, data blending, refresh extraction, incremental extraction, how to build extract, etc.
4.CREATION OF SETS
Mark, highlight, sort, group, and use sets (creating and editing sets, IN/OUT, and sets in hierarchies)
Constant sets
Computed sets, bins, etc.
5.WORKING WITH FILTERS
Filters (addition and removal)
Filtering continuous dates, dimensions, and measures
Interactive filters, marks cards, and hierarchies
How to create folders in Tableau
Sorting in Tableau
Types of sorting
Filtering in Tableau
Types of filters
Filtering the order of operations
6.ORGANIZING DATA & VISUAL ANALYTICS
Using the Formatting pane to work with the menu, fonts, alignments, settings, etc.
Formatting data using labels and tooltips
Editing axes and annotations
K-means cluster analysis
Trend and reference lines
Visual analytics in Tableau
Forecasting, confidence interval, reference lines, and bands
FAQ's
❓ Do you offer any discount/offer?
✅ Yes, offers keep changing from time to time. You can chat with us or call our training coordinator for more details.
❓ Is there any demo video which I can watch before enrolling to the course?
✅ Yes, we have provided a Demo video section on each course page so that you can get a glimpse into the course you want to enroll.
❓ How soon after signing up would I get access to the learning content?
✅ Yes, we will provide access to all the learning materials after the complete payment for the course.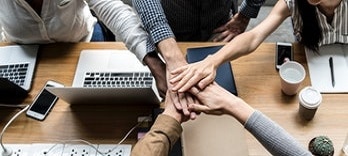 MuleSoft Training
⭐⭐⭐⭐⭐
😃 221 Learners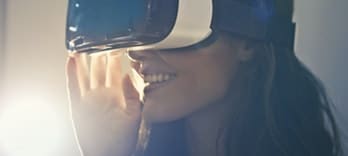 Pega Training
⭐⭐⭐⭐⭐
😃 391 Learners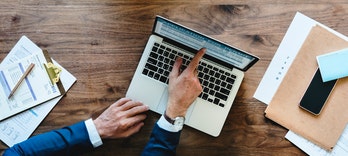 SailPoint Training
⭐⭐⭐⭐⭐
😃 106 Learners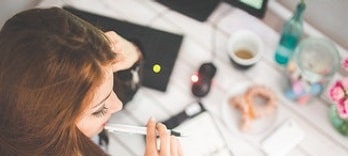 WorkDay Training
⭐⭐⭐⭐⭐
😃 158 Learners