OAF Training – The only Course you need
⏰24 hours | ▶️ 24 Videos | 📣 49 Participants | 🔥11 Reviews
Choose a Plan that Works for You
Self Paced
Unlimited Access
Advanced sessions

Interview Q&A

Free study Materials

Premium Technical support
Instructor Led Live Training
Unlimited Access
Live Instructor

Advanced sessions

Interview Q&A

Premium Technical Support
Corporate Training
Unlimited Access
Live Instructor

Advanced sessions

Interview Q&A

Premium Technical Support
 Weekday 
Aug 10(1 HR A DAY)
07:00 PM PST
Enroll Now  →
 Weekday 
Aug 29(1 HR A DAY)
07:00 AM PST
Enroll Now  →
 Weekend
Aug 27(1 HR A DAY)
06:30 PM PST
Enroll Now  →
 Weekday 
Aug​ 11(1 HR A DAY)
07:30 AM IST
Enroll Now  →
 Weekday 
Aug 29(1 HR A DAY)
07:30 PM IST
Enroll Now  →
 Weekend 
Aug 28(1 HR A DAY)
07:00 AM IST
Enroll Now  →
Course Description
Oracle Application Framework Training deals with Application development. It works as a medium for creating and deploying HTML-based software.
Online Classes are now the most implemented theme that any person can learn the Course from anywhere.
OAF is a one-of-a-kind program built on the MVC architecture that you can Learn.
There are two real-world OAF tasks you must focus on which leads you for Certification.
Features
| | |
| --- | --- |
| ✅Lifetime access | ✅Lifetime video access |
| ✅Real-time case studies | ✅The project integrated into the Curriculum |
| ✅24*7 Support from our team of administrators | |
1.Introduction to OAF
Oracle Applications Framework
OAF and MVC
OAF Process Flow
More about OAF
Advantages of OAF.
Difference between OAF/Oracle Forms.
Difference between OAF/ADF.
Prerequisites for learning OAF.
Roles and Responsibilities in OAF
2.MVC Architecture
Overview of the Model.
Overview of the View.
Overview of the Controller.
Onion Structure.
BC4J File structure.
3.Java Basics
Class and Objects.
Methods
Java Data types.
Using Java syntax in OAF.
4.Sample Exercises
Create a Simple page.
Create Regions and Items page.
Display Exceptions page.
Swapping the value from one field to another field.
Display images on the Page.
Create Automatic search by using query region with LOV Concept
Create Result Base Search by using the query region.
Create Manual Search.
5.Real Time Project on Custom Module
Creating a Search page with validations.
Real time Create a page with validations.
Real time Master Details page.
Real time Update page.
Real Time Delete page.
Calling Oracle APIS in OAF page.
Calling SQL Statements in OAF Page.
Cascade Delete Example.
Dynamically display update page
Dynamically display details page.
Usage hash map and Serializations.
Display Dialog page.
Debugging OAF code.
6.Real Time Validations
Compare Two Dates.
Compare Two Numbers.
Partial Page Rendering (PPR).
Usage of SPEL.
Dependent LOV.
Dependent Pop list.
Dynamically Enable Disable fields/Buttons.
Dynamically Display Colors.
Restrict special characters in the field.
Display Upper case and Lower-case letters.
Display Graph with calculations.
Dynamic calculations.
ID value storing.
7.OAF Personalization
Personalization Levels.
Create new items, dropping, required, rearranging, disabling.
Deleting personalization.
Disabling personalization.
8.OAF Extensions
Know the types of OAF extension, Overriding policy for Default OAF values as well as for Attribute Validation.
Types of OAF Extension
Overriding Default OAF Values
Override Attribute Validation
9.Real Time project on OAF Extensions and Personalization
Modifications on Buyers work order pages in I suppliers.
Modification on I Suppliers Registration page.
Creating new LOV in Seeded oracle I supplier page.
Creating a new pop list in Seeded oracle I procurement page.
Modifications on Payment Manager Enquiry in AP Module.
I Procurement Extensions for Non-Catalog Requisitions.
CRM Module Depot Repair Extension
Retail Marketing Activity Report OAF Page Development in Project
Accounting and AR Module
10.OAF Deployment
Deploy pages in oracle apps server by using XML importer script and register in Oracle Apps.
Deploy bc4j extensions in oracle apps server by jpx importer script.
Overview of MDS and JDR Utilities and tables
11.OAF State Management
OA Framework State Caches
OAF Passivation
"Back" button support
12.OAF Advanced Exercises
Display Flex Fields (DFF and KFF).
Real Time Example on Train Region.
Real Time Example on HGrid.
Real Time Example on Switcher.
Real Time Example on Subtabs.
Calling XML/BI Publisher Report from OAF page.
13.OAF Performance Tuning
BC4J and JDBC Guidelines
SQL Tracing
Monitor Connection Pool in OAF
OAF Performance Standards
14.Application Menus and Function Security In OAF
Understand how to register functions for OAF pages, creating a user and assigning responsibility for the users using JSP test page in this module.
OAF page menus
Registering functions for OAF pages
Creating Responsibilities and Users
Using JSP test page
15.Implementing Internationalization in OAF
Date and Time zone Internationalization
Number and Currency Internationalization in OAF
Testing Internationalization in OAF
16.Deploying OA Framework Applications
Creating Deployment Profiles in OAF
Deploying Model for OAF
Deploying View and Controller
FAQ's
❓ Do you offer any discount/offer?
✅ Yes, offers keep changing from time to time. You can chat with us or call our training coordinator for more details.
❓ Is there any demo video which I can watch before enrolling to the course?
✅ Yes, we have provided a Demo video section on each course page so that you can get a glimpse into the course you want to enroll.
❓ How soon after signing up would I get access to the learning content?
✅ Yes, we will provide access to all the learning materials after the complete payment for the course.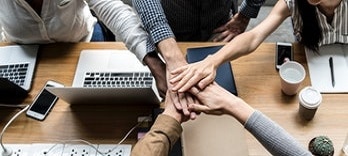 MuleSoft Training
⭐⭐⭐⭐⭐
😃 221 Learners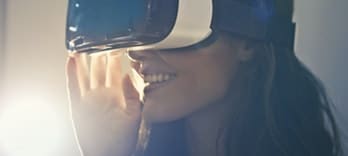 Pega Training
⭐⭐⭐⭐⭐
😃 391 Learners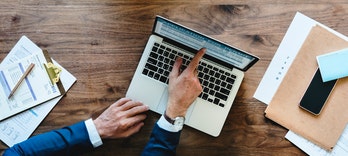 SailPoint Training
⭐⭐⭐⭐⭐
😃 106 Learners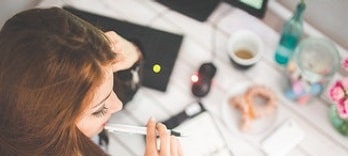 WorkDay Training
⭐⭐⭐⭐⭐
😃 158 Learners