Automation Anywhere Training – The only RPA Course you need
⏰22 hours | ▶️ 22 Videos | 📣 170 Participants | 🎓 2064 Reviews | 4.7 ⭐⭐⭐⭐⭐
Choose a Plan that Works for You
Self Paced
Unlimited Access
Advanced sessions

Interview Q&A

Free study Materials

Premium Technical support
Instructor Led Live Training
Unlimited Access
Live Instructor

Advanced sessions

Interview Q&A

Premium Technical Support
Corporate Training
Unlimited Access
Live Instructor

Advanced sessions

Interview Q&A

Premium Technical Support
 Weekday 
Dec ​15(1 HR A DAY)
07:00 AM IST
Enroll Now  →
 Weekday 
Dec 28(1 HR A DAY)
07:00 AM IST
Enroll Now  →
 Weekend 
Dec 23(1 HR A DAY)
07:30 PM PST
Enroll Now  →
 Weekday 
Dec ​15(1 HR A DAY)
07:00 PM IST
Enroll Now  →
 Weekday 
Dec 28(1 HR A DAY)
07:00 PM IST
Enroll Now  →
 Weekend
Dec 24(1 HR A DAY)
08:00 AM IST
Enroll Now  →
Course Description
Training in Automation Anywhere is intended to give students with the information and experience they require to become capable in using Automation Anywhere.
This course will introduce the Automation Anywhere product, a review of the many categories of automation tools currently available, and instructions on utilizing them.
Students will understand best practices for developing and managing automated projects, connecting with other computer systems, and debugging complicated automation procedures.
Automation Anywhere training is designed to provide users with the information and abilities necessary to enhance their production process by using Automation Anywhere workflows, and the goal of the exercise is to accomplish this purpose.
Students in the system will be given a chance to get experience in constructing and operating bots by using a demonstration environment.
The Automation Anywhere interface, bot development, and task scheduling are just a few subjects covered in this Automation Anywhere course.
During your time with our Automation Anywhere Online Training, we will provide you with an overview of the features and functionalities that are included with the system.
You will learn to create, debug, and run automated processes based on various inputs and outputs.
You will not only gain practical experience in scripting, but you will also learn how to establish the setting and set up mechanization to execute.
The first part of this Automation Anywhere class will acquaint students with the Automation Anywhere product family and the many features that make up that family.
It will offer an introduction to its graphical user interface (GUI), task structure blocks, and orders, as well as outline the process of automating repetitive operations.
They will learn how to develop sophisticated Automation Anywhere workflows by following a series of practical examples, covering topics such as establishing triggers, logic and conditions, and error handling.
Following that, we will discuss the more complex capabilities of Automation Anywhere, such as the ability to manage customized data types, integrate with external systems, schedule processes, and use reusable components.
Students will be able to construct sophisticated bots and interface such bots with the APIs and platforms provided by third parties by the course ends.
Within a short time, everyone interested in earning a Automation Anywhere certification will have access to the broad selection of training programs that will make available to them by CloudFoundation.
Because these programs will be accessible to them, the scenario above will play out. In addition, it will place you in a better place than the rest of your competitors currently operating in this particular market sector.
CloudFoundation offers comprehensive online training courses, the majority of which are centered on fundamental ideas that are associated with the Alteryx certification.
By visiting their website, you will be able to get additional details on the programs that are being offered at this time.
This course is perfect for people who want to progress their talents with automation and businesses that want to acquire a competitive advantage with Automation Anywhere.
The attendees will learn about the topic in-depth understanding of the product, a complete group of tools, and the necessary competence to design and carry out successful automation projects.
This training provides helpful something to give every participant, regardless of their role: manager, developer, process consultant, or end user.
Features
| | |
| --- | --- |
| ✅Lifetime access | ✅Lifetime video access |
| ✅Real-time case studies | ✅The project integrated into the Curriculum |
| ✅24*7 Support from our team of administrators | |
1. Introduction to RPA(Robotic process Automation)
What is RPA?
Google trend report on RPA and Automation Anywhere
What is the scope of this RPA course?
Why do we need RPA?
Will RPA cut jobs?
Is RPA a Hype or is it Real?
Where does Automation Anywhere stand (Compared to other competitors)?
Google trend report on Competitors and comparison
Naukri and Monster job openings
Salary report from Indeed & Payscale
RPA vs AI
A walkthrough on the course content.
2. What is Automation Anywhere
Short Automation Anywhere Demo with a Real time Project
Navigation
What is the scope of Automation Anywhere Training
Important options and Shortcuts in the tool
Types of Tools in Automation Anywhere(Walkthrough)
What's the Architecture, SOA, Client server or Cloud
Automation Anywhere Cloud?
3. Installation of Automation Anywhere
Supported Systems (Is Windows, Linux, Mac supported)
What is the Alternative it it's not Supported(Virtualbox)
Supported Databases
Integration with other tools.
Limitations
4. Introduction to Automation Anywhere
Automation Anywhere Architecture & Components
Web Control Room
Server Management & Client Customization
AA Client features
Types of Recorders
5. Creating a BOT in AA
Screen Recorder
Web Recorder
Smart Recorder
Variables
Properties, Schedule & Trigger
6. Excel Automation
Read from CSV/Text
Excel commands
Log to CSV/Text
Loop Commands
Data Extraction/Input (CSV and Text file)
Database Automation
7. Additional Features
Files and Folders
String Operation
Database Automation
If/Else conditions
Email Automation
Logging
Log viewer
8. Error Management in AA
Exception Handling
Recover and Resume
9. Advance Features
Image Recognition
Object Cloning
PDF Integration
FTP
Terminal Emulator
XML and Web Services
11. CanopY project in Automation Anywhere
Project Overview
How to configure an End to end real-time project.
Project Guidance
Project Submission and Verification
12. Mock Interviews with Questions and Answers Discussion
Functional Q&A
Technical Q&A
Project Q&A (For Multiple Domains like Banking, Retail, Insurance, Ecommerce etc)
Question for Fresher's and Experienced (How do they differ?)
How to justify if the resource is not certified.
13. Certification Preparation Session
How difficult is it to clear the certifications
Levels of certification
How to register for them(Technical details)
Can I apply for certification if my company is not a partner
If not, what is the alternative
Certification Mock Q&A discussion
14. Resume Preparation Help
What's a Best resume
What if my resume is worst
How to prepare a great resume
Should I be on LinkedIn, Of course Yes
Providing Photo, Facebook, LinkedIn, Twitter Links in a Resume
Create Blog, Quora, Stackexchange etc and provide the links in resume.
SEO in Naukri (how to be on the Top)
Creating Multiple Profiles in case you need a job urgently(Naukri lookhole)
Floating your resume in Monster, indeed, Shine etc.
How to Search for Job providers and jobs in linkedIn
Aggressive Follow, that's what counts
15. Post Job Support
How can we support you if you are in a project
Can we help you in a disaster recovery process
How to be in touch with my colleagues and experts
FAQ's
❓ Do you offer any discount/offer?
✅ Yes, offers keep changing from time to time. You can chat with us or call our training coordinator for more details.
❓ Is there any demo video which I can watch before enrolling to the course?
✅ Yes, we have provided a Demo video section on each course page so that you can get a glimpse into the course you want to enroll.
❓ How soon after signing up would I get access to the learning content?
✅ Yes, we will provide access to all the learning materials after the complete payment for the course.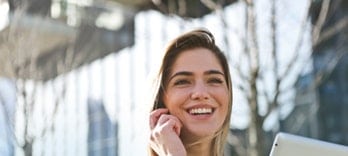 (RPA) Training
⭐⭐⭐⭐⭐
😃 331 Learners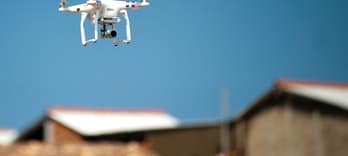 Blue Prism Training
⭐⭐⭐⭐⭐
😃 320 Learners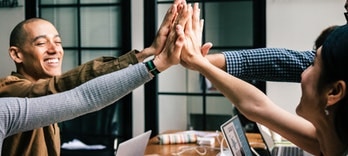 Uipath Training
⭐⭐⭐⭐⭐
😃 80 Learners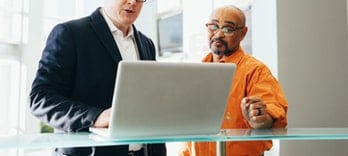 OpenSpan Training
⭐⭐⭐⭐⭐
😃 30 Learners