Informatica PIM Training – The only Product Information Management Course you need
⏰16 hours | ▶️ 14 Videos | 📣 31 Participants | 🎓 3921 Reviews | 4.8 ⭐⭐⭐⭐⭐
Choose a Plan that Works for You
Self Paced
Unlimited Access
Advanced sessions

Interview Q&A

Free study Materials

Premium Technical support
Instructor Led Live Training
Unlimited Access
Live Instructor

Advanced sessions

Interview Q&A

Premium Technical Support
Corporate Training
Unlimited Access
Live Instructor

Advanced sessions

Interview Q&A

Premium Technical Support
 Weekday 
Dec 14(1 HR A DAY)
07:00 PM PST
Enroll Now  →
 Weekday 
Dec 28(1 HR A DAY)
08:30 AM PST
Enroll Now  →
 Weekend 
Dec 23(1 HR A DAY)
07:00 PM PST
Enroll Now  →
 Weekday 
Dec 15(1 HR A DAY)
7:30 AM IST
Enroll Now  →
 Weekday 
Dec 28(1 HR A DAY)
9:00 PM IST
Enroll Now  →
Weekend 
Dec 24(1 HR A DAY)
07:30 AM IST
Enroll Now  →
Course Description
Informatica Product Information Management (PIM) Training gives in-depth expertise and a grasp of the principles of both the Informatica Intelligent Master Data Management (MDM) platform as well as Informatica PIM.
During the course of the training, you will get familiar with the primary ideas and features of product information management (PIM), as well as how to construct and maintain a data model, as well as how to make use of the abilities and functions of PIM to achieve, import, and synchronize product information coming from outside sources into the primary PIM repository.
In Informatica Product Information Management (PIM) course, you will learn how to install and configure Informatica Product Information Management (PIM) and manage product data using the extensive collection of tools provided with the solution.
The Students will learn a variety of complete product data management duties, such as establishing an enterprise-wide asset taxonomy, integrating incoming data, performing data cleansing, enrichment, and transformation, and maintaining supplier product data, which may include product photos and other relevant information.
Using the most recent tools offered by Informatica's PIM suite, Students will understand how to successfully develop, modify, and optimize data warehouse architectures.
Students will leave the course better prepared to operate the system effectively and productively, which will assist them in meeting their various organizational demands.
The session will start with explaining the Informatica product view and how it assists in organizing product data, including the architecture and components of the product.
After that, it goes into great detail regarding the features that may be customized, such as attributes, classes, business rules, product views and relationships, user-defined entities and hierarchies, validation, and workflow.
You will also learn how to apply the Informatica PIM application to create customized views, construct entity relationships, and use other capabilities of the Informatica PIM application.
In addition, data modeling and mapping techniques, which are necessary for importing product information from various sources, are discussed in detail during the lectures.
You will get the knowledge essential to perform data quality tests to guarantee the reliability and precision of data.
In addition, more advanced topics are discussed in class, including the following:
orchestrating data transformations; implementing read-and-write services for a variety of applications, dealing with external libraries, and integrating master data with other applications.
If you can make it through Informatica Product Information Management (PIM) online training program without major missteps, you will be awarded the title of Certified Professional.
This will set you apart from other rivals by giving you an efficient method of demonstrating your expertise in your chosen area.
Additionally, it will provide you with an advantage over those competitors. Within a short period, CloudFoundation will make a range of certification programs available to interested parties.
CloudFoundation offers comprehensive online training courses focusing on the fundamental ideas of the Informatica PIM certification.
After the program, you will have increased the information and abilities necessary to manage master data using Informatica PIM and MDM solutions efficiently.
You will also be well-versed in collecting and preserving product information and be prepared to operate as an expert on the Informatica MDM platform.
Features
| | |
| --- | --- |
| ✅Lifetime access | ✅Lifetime video access |
| ✅Real-time case studies | ✅The project integrated into the Curriculum |
| ✅24*7 Support from our team of administrators | |
2. What is Informatica PIM?
3. Informatica PIM Introduction and Overview
4. Data Model of PIM and it's Repository?
5. Different Perspectives and Views in PIM
6. Supplier and Master Catalogs and their usage?
7. Imports & Exports in PIM
9. What are Workflows and Tasks and how to create them?
10. What is Assortments & Process Overview?
11. What are User & User Groups and how to create them?
12. Data Model Customizations
13. Extension Creation and Explanation
14. How to Customize Imports?
15. How to Customize Exports?
16. How to create System Jobs?
17. Synchronizing Supplier and Master Catalogs
18. UI Additions and Enhancements
19. How to create HTML Previews?
20. How to create Structure Hierarchy?
21. How to create Dynamic Enumerations?
22. Command Framework and its usage
23. What Rest API in PIM and how to use them?
24. Explanation on PIM Integration with modules
FAQ's
❓ Do you offer any discount/offer?
✅ Yes, offers keep changing from time to time. You can chat with us or call our training coordinator for more details.
❓ Is there any demo video which I can watch before enrolling to the course?
✅ Yes, we have provided a Demo video section on each course page so that you can get a glimpse into the course you want to enroll.
❓ How soon after signing up would I get access to the learning content?
✅ Yes, we will provide access to all the learning materials after the complete payment for the course.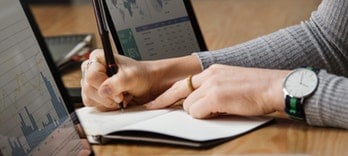 Informatica IDQ Training
⭐⭐⭐⭐⭐
😃 279 Learners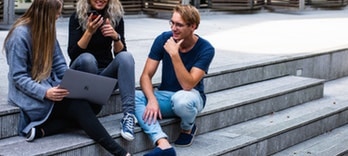 Informatica PIM Training
⭐⭐⭐⭐⭐
😃 31 Learners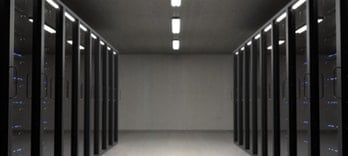 Informatica MDM Training
⭐⭐⭐⭐⭐
😃 128 Learners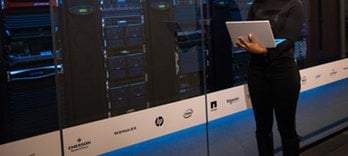 Informatica Cloud Training
⭐⭐⭐⭐⭐
😃 30 Learners