Web Application Penetration Testing Training
⏰24 hours | ▶️ 24 Videos | 📣 49 Participants | 🎓 3149 Reviews | 4.8 ⭐⭐⭐⭐⭐
Choose a Plan that Works for You
Self Paced
Unlimited Access
Advanced sessions

Interview Q&A

Free study Materials

Premium Technical support
Instructor Led Live Training
Unlimited Access
Live Instructor

Advanced sessions

Interview Q&A

Premium Technical Support
Corporate Training
Unlimited Access
Live Instructor

Advanced sessions

Interview Q&A

Premium Technical Support
 Weekday 
Dec 15(1 HR A DAY)
07:00 PM PST
Enroll Now  →
 Weekday 
Dec 28(1 HR A DAY)
07:30 AM IST
Enroll Now  →
 Weekend
Dec 23(1 HR A DAY)
07:00 PM PST
Enroll Now  →
 Weekday 
Dec​ 16(1 HR A DAY)
07:30 AM IST
Enroll Now  →
 Weekday 
Dec 28(1 HR A DAY)
07:30 PM IST
Enroll Now  →
 Weekend 
Dec 24(1 HR A DAY)
07:30 AM IST
Enroll Now  →
Course Description
Get Web Application Penetration Testing training classes and grab knowledge regarding the technology that promotes business success.
It plays a vital role in setting a target for cybercriminals. Web software penetration trying out offerings proactively examine packages to perceive vulnerabilities, together with the ones that might result in the lack of touchy consumer and economic information.
As this is one of the best developing security tools, it would be the best choice anyone could make to join our online classes and self-paced tutorials.
Join schooling now and analyze this strong generation and snatch the direction completion. Upgrade your technical talents accordingly.
Also, the pay for those professions may be astounding as those are the maximum desired streams in It cloud management. So to get professional guidance and excellent placements get with us now.
Features
| | |
| --- | --- |
| ✅Lifetime access | ✅Lifetime video access |
| ✅Real-time case studies | ✅The project integrated into the Curriculum |
| ✅24*7 Support from our team of administrators | |
1.Web Application Assessment
OWASP Top 10 Vulnerabilities
Threat Modelling Principle
Site Mapping & Web Crawling
Server & Application Fingerprinting
Identifying the entry points
Page enumeration and brute forcing
Looking for leftovers and backup files
2.Authentication vulnerabilities
Authentication scenarios
User enumeration
Guessing passwords – Brute force & Dictionary attacks
Default users/passwords
Weak password policy
Direct page requests
Parameter modification
Password flaws
Locking out users
Lack of SSL at login pages
Bypassing weak CAPTCHA mechanisms
Login without SSL
3.Web Agent Installation
Web Agent Model
Preparing for Web Agent installation
Install the Web Agent
Unattended installs
Settings Added to Web Server
Test the Web Agent
Troubleshooting
Unix Installation Review
4.Authorization vulnerabilities
Role-based access control (RBAC)
Authorization bypassing
Forceful browsing
Client-side validation attacks
Insecure direct object reference
5.Improper Input Validation & Injection vulnerabilities
Input validation techniques
Blacklist VS. Whitelist input validation bypassing
Encoding attacks
Directory traversal
Command injection
Code injection
Log injection
XML injection – XPath Injection | Malicious files | XML Entity
bomb
LDAP Injection
SQL injection
Common implementation mistakes – authentication
Bypassing using SQL Injection
Cross Site Scripting (XSS)
Reflected VS. Stored XSS
Special chars – ' &<>, empty
6.Insecure file handling
Path traversal
Canonicalization
Uploaded files backdoors
Insecure file extension handling
Directory listing
File size
File type
Malware upload
7.Session& browser manipulation attacks
Session management techniques
Cookie based session management
Cookie properties
Cookies – secrets in cookies, tampering
Exposed session variables
Missing Attributes – httpOnly, secure
Session validity after logoff
Long session timeout
Session keep alive – enable/disable
Session id rotation
Session Fixation
Cross Site Request Forgery (CSRF) – URL Encoding
Open redirect
8.Information leak
Web Services Assessment
Web Service Testing
OWASP Web Service Specific Testing
Testing WSDL
Sql Injection to Root
LFI and RFI]
OWASP Top 10 Revamp
FAQ's
❓ Do you offer any discount/offer?
✅ Yes, offers keep changing from time to time. You can chat with us or call our training coordinator for more details.
❓ Is there any demo video which I can watch before enrolling to the course?
✅ Yes, we have provided a Demo video section on each course page so that you can get a glimpse into the course you want to enroll.
❓ How soon after signing up would I get access to the learning content?
✅ Yes, we will provide access to all the learning materials after the complete payment for the course.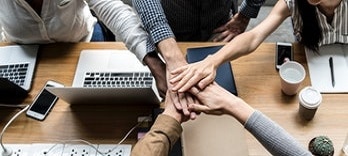 MuleSoft Training
⭐⭐⭐⭐⭐
😃 221 Learners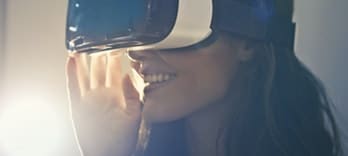 Pega Training
⭐⭐⭐⭐⭐
😃 391 Learners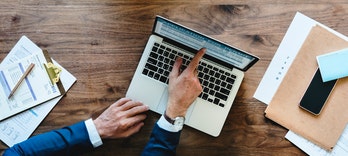 Rpa  Training
⭐⭐⭐⭐⭐
😃 106 Learners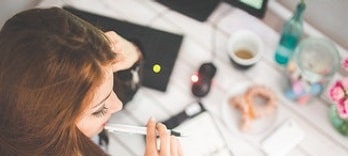 WorkDay Training
⭐⭐⭐⭐⭐
😃 158 Learners