Uipath Training – The only RPA Course you need
⏰22 hours | ▶️ 22 Videos | 📣 80 Participants | 🔥 36 Reviews
Choose a Plan that Works for You
Self Paced
Unlimited Access
Advanced sessions

Interview Q&A

Free study Materials

Premium Technical support
Instructor Led Live Training
Unlimited Access
Live Instructor

Advanced sessions

Interview Q&A

Premium Technical Support
Corporate Training
Unlimited Access
Live Instructor

Advanced sessions

Interview Q&A

Premium Technical Support
 Weekday 
Oct​ 12(1 HR A DAY)
06:30 AM PST
Enroll Now  →
 Weekday 
Oct​ 30(1 HR A DAY)
07:30 PM PST
Enroll Now  →
 Weekday
Oct​ 28(1 HR A DAY)
07:30 PM PST
Enroll Now  →
 Weekday 
Oct 12(1 HR A DAY)
07:00 PM IST
Enroll Now  →
 Weekday
Oct​ 31(1 HR A DAY)
08:00 AM IST
Enroll Now  →
 Weekend
Oct​ 29(1 HR A DAY)
08:00 AM IST
Enroll Now  →
Course Description
UiPath training course walks Students through the principles of UiPath, focusing on practical, real-world applications throughout.
Learners receive instruction to create and deploy RPA robots to automate operations that previously required manual human intervention.
The training program begins with an summary to the critical fundamentals of automation. T
his includes knowing what automation is, why it is vital, and the purpose and history of the UiPath platform.
Learners will obtain the essential information required to utilize UiPath effectively once they have completed the lessons in this unit.
The next topic covered in the course is how UiPath interacts with various programs, including Windows applications, web apps, and data-driven systems.
Learners are instructed on the methods and strategies considered the most effective while dealing with the various applications.
Students in this UI Path Training Course will get an understanding of a wide variety of UiPath principles, including UiPath Installation, UiPath Architecture, UiPath Components, UiPath Studio, UiPath Orchestrator, UiPath Connectors, UiPathrobot Execution, UiPath Navigation, UiPath Programme Debugging, and UiPath Training, among others.
The UiPath online training also includes UI Design, which encompasses topics such as how to apply business requirements to screen layout design, how to construct navigation systems between various user interface elements, and how to employ the use of color, typography, graphics, and animation to generate a more appealing user experience (UX).
In addition, a comprehensive discussion is held on automation, which covers not only Automize and NLG but also Artificial Intelligence (AI) and Machine Learning (ML).
It discusses fundamental subjects such as Robotic Process Automation (RPA), automation use cases, various bots, and project integration and maintenance.
The installation of UiPath and its overall architecture are covered in the first lesson of the UiPath Training Course.
It discusses topics such as the requirements for installing UiPath as well as the various installation options, the components and essential features of UiPath Studio, the details of the UiPath architecture, UiPath Connectors, and the UiPath Orchestrator.
Students will learn how to run UiPath programs, how to debug UiPath programs, how to use UiPath Orchestrator to run UiPath jobs, how to harvest data using UiPath Connectors, and how to design an UiPath job using UiPath Studio and the components of UiPath.
After that, we'll move on to User Interface Design and Automation-related subjects.
Students will become familiar with various UI design ideas and learn to construct user interfaces appealing to the eye.
Important ideas covered in this article are business requirements, navigation systems, color usage, typography, image usage, animation, prototyping, and testing.
The last part of the UiPath course will be a complete introduction to automation.
This UiPath course segment will cover subjects such as Automize, Natural Language Generation (NLG), Artificial Intelligence (AI) and Machine Learning (ML) robotics, numerous types of Automation bots, automation use cases, and project integration and maintenance.
Learners who complete the course will have a solid theoretical grasp of how UiPath operates, how to build appealing user interfaces, the fundamentals of automation and various automated bots, and how to construct and integrate projects for automation.
The majority of the online training courses that CloudFoundation has to offer to its students are focused on key concepts that are associated with the UiPath certification.
On the CloudFoundation website, you'll find a listing for each class.
You can obtain further information about the programs being presented at this very minute if you go to their site and look at it there.
Features
| | |
| --- | --- |
| ✅Lifetime access | ✅Lifetime video access |
| ✅Real-time case studies | ✅The project integrated into the Curriculum |
| ✅24*7 Support from our team of administrators | |
1. Introduction to RPA(Robotic process Automation)
What is RPA
Google trend report on RPA and Uipath
What is the scope of this RPA course
Why do we need RPA
Will RPA cut jobs?
Is RPA a Hype or is it Real
Where does Uipath stand (Compared to other competitors)
Google trend report on Competitors and comparision
Naukri and Monster job openings
Salary report from Indeed & Payscale
RPA vs AI
A walkthrough on the course content.
2. What is Uipath?
Short Uipath Demo with a Real time Project
Navigation
What is the scope of Uipath Training
Important options and Shortcuts in the tool
Types of Tools in Uipath (Walkthrough)
What's the Architecture, SOA, Client server or Cloud
Uipath Cloud?
3. Installation of Uipath
Supported Systems (Is Windows, Linux, Mac supported)
What is the Alternative it it's not Supported(Virtualbox)
Supported Databases
Integration with other tools.
Limitations
4. Navigation in Uipath
Uipath Navigation and options
Useful shortcuts
Activities, Variables and Data Types in Uipath
Data Manipulation
Control Flow
5. User Interface Automation:Recording
Recording and its usage
UI elements and selectors
Advanced UI Automation
7. Citrix - Virtual Environment Automation
Citrix Automation
Advanced Citrix Automation
8. PDF Automation
PDF Data Extraction and Automation
11. Debugging and Exception Handling
13. Agent Assisted Automation
14. Administration in Uipath
15. CanopY project in Uipath
Project Overview
How to configure an End to end real-time project.
Project Guidance
Project Submission and Verification
16. Mock Interviews with Questions and Answers Discussion
Functional Q&A
Technical Q&A
Project Q&A (For Multiple Domains like Banking, Retail, Insurance, Ecommerce etc)
Question for Fresher's and Experienced (How do they differ?)
How to justify if the resource is not certified.
17. Certification Preparation Session
How difficult is it to clear the certifications
Levels of certification
How to register for them(Technical details)
Can I apply for certification if my company is not a partner
If not, what is the alternative
Certification Mock Q&A discussion
18. Resume Preparation Help
What's a Best resume
What if my resume is worst
How to prepare a great resume
Should I be on LinkedIn, Of course Yes
Providing Photo, Facebook, LinkedIn, Twitter Links in a Resume
Create Blog, Quora, Stackexchange etc and provide the links in resume.
SEO in Naukri (how to be on the Top)
Creating Multiple Profiles in case you need a job urgently(Naukri lookhole)
Floating your resume in Monster, indeed, Shine etc.
How to Search for Job providers and jobs in linkedIn
Aggressive Follow, that's what counts
19. Post Job Support
How can we support you if you are in a project
Can we help you in a disaster recovery process
How to be in touch with my colleagues and experts
FAQ's
❓ Do you offer any discount/offer?
✅ Yes, offers keep changing from time to time. You can chat with us or call our training coordinator for more details.
❓ Is there any demo video which I can watch before enrolling to the course?
✅ Yes, we have provided a Demo video section on each course page so that you can get a glimpse into the course you want to enroll.
❓ How soon after signing up would I get access to the learning content?
✅ Yes, we will provide access to all the learning materials after the complete payment for the course.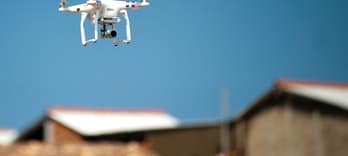 Blue Prism Training
⭐⭐⭐⭐⭐
😃 320 Learners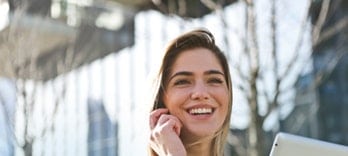 Robotic Process Automation (RPA) Training
⭐⭐⭐⭐⭐
😃 331 Learners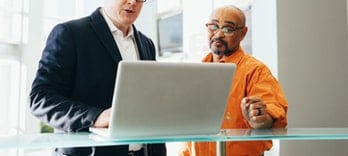 OpenSpan Training
⭐⭐⭐⭐⭐
😃 30 Learners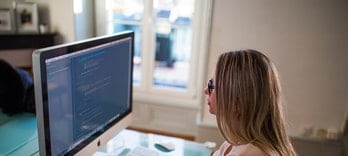 Automation Anywhere
⭐⭐⭐⭐⭐
😃 112 Learners