Pega Certified Business Architect (PCBA) Training
⏰24 hours | ▶️ 24 Videos | 📣 49 Participants | 🔥11 Reviews
Choose a Plan that Works for You
Self Paced
Unlimited Access
Advanced sessions

Interview Q&A

Free study Materials

Premium Technical support
Instructor Led Live Training
Unlimited Access
Live Instructor

Advanced sessions

Interview Q&A

Premium Technical Support
Corporate Training
Unlimited Access
Live Instructor

Advanced sessions

Interview Q&A

Premium Technical Support
 Weekday 
June 15(1 HR A DAY)
07:00 PM PST
Enroll Now  →
 Weekday 
June 28(1 HR A DAY)
07:00 AM PST
Enroll Now  →
 Weekend
June 24(1 HR A DAY)
07:00 PM PST
Enroll Now  →
 Weekday 
June 16(1 HR A DAY)
07:30 AM IST
Enroll Now  →
 Weekday 
June 28(1 HR A DAY)
07:30 PM IST
Enroll Now  →
 Weekend 
June 25(1 HR A DAY)
07:30 AM IST
Enroll Now  →
Course Description
​
The 
Pega
 Certified Business Architect (PCBA)
 Training
 is for
 the
candidates willing to give the PEGA PCBA Examination and acquire the
In this course, the candidates will 
learn 
various concepts that are
involved in Business Architecture. 
This 
Pega
 PCBA 
course
 will give knowledge on 
Pega
 Application,
efficiency in analyzing, designing, creating business requirements and
If you are willing to enroll in this course, we provide online 
classes 
to
complete the course in your free time. 
In this fast-growing IT Sector, a 
Pega
 Certified Business Architect
professional is one of the most valuable individuals
. M
any IT companies
are willing to hire them. 
Pega
 Certified Business Architect
Certification
 has a high demand that
gives you a whole lot of job opportunities in the IT Sector.
Features
| | |
| --- | --- |
| ✅Lifetime access | ✅Lifetime video access |
| ✅Real-time case studies | ✅The project integrated into the Curriculum |
| ✅24*7 Support from our team of administrators | |
1.Low Code Application Development
Case life cycle
How to design a case life cycle
Multi-step forms
Collecting information from user
How to update case status
How to add instructions to assignment
Sending emails
Duplicate search
Temporary cases
Adding optional actions
Skip a process or stage
Decision points
Child cases
Wait action
2.Policy Server Installation
Prerequisites
Install & Access the Policy Server
Creating a Policy Store
Unattended Installs
Policy Server Error and Profiler Logs
Cryptographic Hardware Support
Unix Installation Review
3.Case Management : Setting A Service Level
Service level agreements
How to add SLA to assignment
How to add SLA to a case
How to add SLA throughout the case life cycle
4.Case Management :Capturing And Presenting Data
Creating fields
Creating views
Data Validation
5.Information Exchange: Creating Data Objects
Creating data object
Adding fields to a data object
Adding records to a data object
How to use data records
Field Groups
Integrating with external applications
7.Routing Work
Routing to worklist
Routing to workbasket
Approval Process
8.Managing Application Development
Agile Workbench
Creating stories
Creating features
9.User Interface : Adding Dynamic Content To User Views
Introduction to adding dynamic content to user views
Dynamic UI design
How to configure dynamic content
Event processing
How to configure event processing
10.User Interface: Styling An Application
Introduction to styling an application
Styling application with skin
How to customize an application appearance with skin
Controlling application appearance with skin
Customizing portal content
Customizing a dashboard
Creating users and roles
11.Reporting : Creating Business Reports
Introduction to Creating business reports
The role of reports
Business and process reports
The report browser
How to create a report
How to organize report results
Creating a report
12.Designing For Pega Projects
Design thinking for business architects
Roles and responsibilities
Sprint Design
Application of DCO tools
13.Delivery With Pega
Product backlog creation
Project success requirements
Testing best practices
Configuration fast-track
FAQ's
❓ Do you offer any discount/offer?
✅ Yes, offers keep changing from time to time. You can chat with us or call our training coordinator for more details.
❓ Is there any demo video which I can watch before enrolling to the course?
✅ Yes, we have provided a Demo video section on each course page so that you can get a glimpse into the course you want to enroll.
❓ How soon after signing up would I get access to the learning content?
✅ Yes, we will provide access to all the learning materials after the complete payment for the course.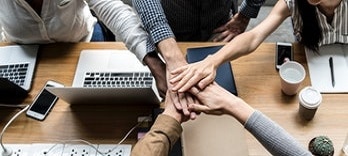 MuleSoft Training
⭐⭐⭐⭐⭐
😃 221 Learners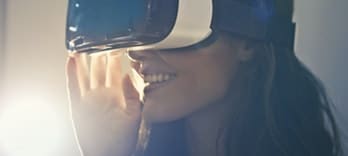 Pega Training
⭐⭐⭐⭐⭐
😃 391 Learners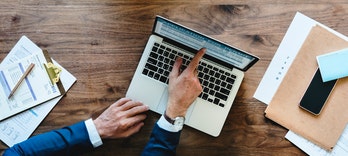 Rpa  Training
⭐⭐⭐⭐⭐
😃 106 Learners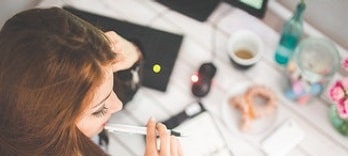 WorkDay Training
⭐⭐⭐⭐⭐
😃 158 Learners