Workday LMS Training – The only Course you need
⏰ 20 hours | ▶️ 20 Videos | 📣 48 Participants | 🔥 27 Reviews
Choose a Plan that Works for You
Self Paced
Unlimited Access
Advanced sessions

Interview Q&A

Free study Materials

Premium Technical support
Instructor Led Live Training
Unlimited Access
Live Instructor

Advanced sessions

Interview Q&A

Premium Technical Support
Corporate Training
Unlimited Access
Live Instructor

Advanced sessions

Interview Q&A

Premium Technical Support
 Weekday 
Sep 12(1 HR A DAY)
07:30 PM PST
Enroll Now  →
 Weekday
Sep 28(1 HR A DAY)
07:30 AM PST
Enroll Now  →
 Weekend 
Sep 24(1 HR A DAY)
07:30 AM PST
Enroll Now  →
 Weekday 
Sep 13(1 HR A DAY)
08:00 AM IST
Enroll Now  →
 Weekday 
Sep 28(1 HR A DAY)
08:00 PM IST
Enroll Now  →
 Weekend 
Sep 24(1 HR A DAY)
08:00 PM IST
Enroll Now  →
Course Description
Workday LMS Training is one of the best things one should know. It covers various modes of training methods to upgrade their skills in multiple modules of Workday.
With this software, you can learn methods to deal with H.R. files, accounting, and Training reports in performing all-new profiles of different consumers in one framework with Single Sign-on (SSO).
To grab this HRIS system advantage, now join our online Classes through Cloudfoundation.
Know that the Overall data software of H.R. can be managed in one data into this LMS software.
So to acquire these exceptional Technology features on Workday LMS, be begin on this Course now.
Get great opportunities and cross through Certification at any point of time and at anywhere.
Be beneficial by complimentary of the Job assistance guidance by experienced tutors to start your excellent career development.
Features
Content
Learning Configure and Maintenance
Considerations
Learning Instructors
Express Interest for Learning Courses
Configure Learning Dashboards
Maintain Learning Validations
Maintain Drop Course Event Categories
Maintain Learning Unit Types
Learning Topics
Learning Dashboard Worklets
Learning Security
Configure Considerations: Segmented Security for Learning
Configure Considerations: Pre-Hire Access to Learning
Configure: Set Up Security for Learning
Configure: Restrict Access to Learning Content
Configure: Configure Pre-Hire Access to Learning Content
Security in Learning
Learning Pricing Enablement
Configure Considerations: Pricing Enablement
Configure: Set Up Pricing for Learning
Create Learning Organization Payment Configurations
Learning Content
Configure Considerations: Learning Content
Configure Considerations: Learning Lessons
Configure: Manage Learning Content
Configure: Set Up and Launch Learning Campaigns
Configure: Set Up Learner Name for Packaged Content
Create Learning Courses
Create Learning Course Offerings
Move Instructor-Led Classroom Training Online
Create Learning Programs
View and Edit Learning Content
Create Learning Equivalency Rules
Create Learning Prerequisite Rules
Learning Enrollments
Configure Manage Learning Enrollments
Mass Enroll Learners
Mass Drop Learners
Manage Waitlists for Learning Course Offerings
Manage Schedules and Grading and Attendance
Manage Enrollment Completion
Manage Reminders for Learning Courses with Expiry Periods
Reset Learning Due Dates
Learning Assignments
Waitlists for Learning Course Offerings
Extended Enterprise Learning
Configure Considerations: Extended Enterprise
Configure Extended Enterprise Learning
Configure Access for Extended Enterprise Learning
Configure Extended Enterprise Affiliations
FAQ's
❓ Do you offer any discount/offer?
✅ Yes, offers keep changing from time to time. You can chat with us or call our training coordinator for more details.
❓ Is there any demo video which I can watch before enrolling to the course?
✅ Yes, we have provided a Demo video section on each course page so that you can get a glimpse into the course you want to enroll.
❓ How soon after signing up would I get access to the learning content?
✅ Yes, we will provide access to all the learning materials after the complete payment for the course.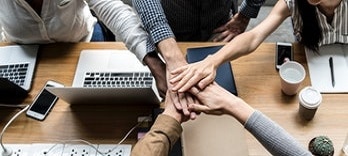 MuleSoft Training
⭐⭐⭐⭐⭐
😃 221 Learners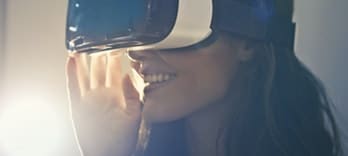 Pega Training
⭐⭐⭐⭐⭐
😃 391 Learners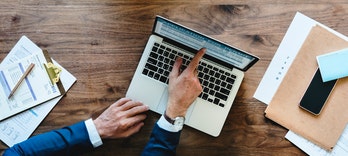 SailPoint Training
⭐⭐⭐⭐⭐
😃 106 Learners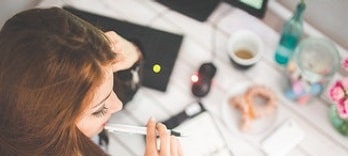 WorkDay Training
⭐⭐⭐⭐⭐
😃 158 Learners