Informatica MDM Training – The only Master Data Management Course you need
⏰28 hours | ▶️ 26 Videos | 📣128 Participants | 🔥48 Reviews
Choose a Plan that Works for You
Self Paced
Unlimited Access
Advanced sessions

Interview Q&A

Free study Materials

Premium Technical support
Instructor Led Live Training
Unlimited Access
Live Instructor

Advanced sessions

Interview Q&A

Premium Technical Support
Corporate Training
Unlimited Access
Live Instructor

Advanced sessions

Interview Q&A

Premium Technical Support
 Weekday 
Oct 12(1 HR A DAY)
07:00 PM PST
Enroll Now  →
 Weekday  
Oct 27(1 HR A DAY)
06:30 AM PST
Enroll Now  →
 Weekend
Oct 28(1 HR A DAY)
07:00 PM PST
Enroll Now  →
 Weekday 
Oct 13(1 HR A DAY)
07:30 AM IST
Enroll Now  →
 Weekday 
Oct 27(1 HR A DAY)
07:00 PM IST
Enroll Now  →
 Weekend 
Oct 29(1 HR A DAY)
07:30 AM IST
Enroll Now  →
Course Description
The Informatica Master Data Management (MDM) Training course introduces the industry-leading data management platform, Informatica Master Data Management (MDM).
Students will learn in this session with a full grasp of MDM capabilities and configurations and the ability to make informed decisions about when and how to select and implement solutions utilizing Informatica MDM.
Informatica Master Data Management (MDM) course is a comprehensive program designed to introduce the fundamental ideas of Master Data Management (MDM), the major components of an MDM platform, and the fundamentals of the Informatica MDM product suite.
Students in this course will understand how to utilize MDM capabilities to enable a unified view of data across their organizations.
This comprises the creation of many data repositories and their management, the consolidation of different data sources, and the harmonization and cleaning of business data assets.
Topics covered include the success story of MDM adoption in organizations.
The relevance of MDM as a driver of integration, efficiency, and customer experience inside the workplace is emphasized throughout this course.
The session starts with an overview of the Informatica MDM Architecture and an introduction to some of its capabilities, including Data Transformation, Matching and Survivorship, Data Quality Framework, Governance Workflows, Match Merge, Application Integration, and Data Cleaning.
Students will also understand how the Informatica MDM product functions in batch and real-time scenarios and how it processes incoming data by the course's conclusion.
It delves into the idea of data quality and offers an in-depth look at the methods and instruments that may be used to guarantee that data is accurate and comprehensive.
It also covers its fundamental parts, which include the Foundational Server, Core Server, and Data Manager.
After that, it investigates various configurations and characteristics of MDM architecture, such as cluster configurations, performance optimization, and security.
Students receive practical experience implementing and managing an MDM repository by participating in hands-on experiments.
They also learn how to view data, validate the data's accuracy, and deploy it throughout the company via the console they are given access.
In addition, an examination of the feature-packed, integrated, and dynamic MDM console for creating, storing, and managing data is provided.
Additionally, more advanced subjects, including complex integration structures, modifications, and designing data solutions, are covered throughout the course.
The course concludes with a discussion regarding MDM's enterprise-level capabilities, scalability, and cutting-edge features.
Students leave with the confidence to effectively build and deploy MDM solutions for their organizations, having received the skills and knowledge essential to do so from this program.
Informatica Master Data Management (MDM) online training is intended for persons with a fundamental comprehension of databases and data management; however, prior experience with Informatica MDM is optional to participate.
Those who have received this training are excellent candidates for MDM Architect, Senior Analyst, and Data Solutions Architect positions.
In the not-too-distant future, CloudFoundation intends to make available various certification programs.
If you can complete this training program with flying colors, you will be a Certified Professional.
CloudFoundation provides in-depth training courses that cover the core concepts related to the Informatica MDM certification.
Features
| | |
| --- | --- |
| ✅Lifetime access | ✅Lifetime video access |
| ✅Real-time case studies | ✅The project integrated into the Curriculum |
| ✅24*7 Support from our team of administrators | |
1. Introduction to MDM
What is MDM?
Google trend report on MDM
What is the scope of this MDM course?
Why do we need MDM?
Will MDM cut jobs?
Is MDM a Hype or is it Real?
Where does MDM stand (Compared to other competitors)?
Google trend report on Competitors and comparison
Naukri and Monster job openings
Salary report from Indeed & Payscale
A walkthrough on the course content.
2. What is Informatica MDM
Short Blue Informatica MDM with a Real time Project
Navigation
What is the scope of Informatica MDM Training
Important options and Shortcuts in the tool
Types of Tools in Informatica MDM(Walkthrough)
What's the Architecture, SOA, Client server or Cloud
Informatica MDM Cloud?
3. Installation of Informatica MDM
Supported Systems (Is Windows, Linux, Mac supported)
What is the Alternative if it's not Supported(Virtualbox)
Supported Databases
Integration with other tools.
Limitations
INFORMATICA MDM VERSION 10.1 OVERVIEW AND ARCHITECTURE
Master Data Management
A Reliable  Foundation  Of  Master Reference Data
Components  of MDM Hub
Application  Server  Tier
Database  Server Tier
Batch Data Process Flow
Trust  Framework
Consolidation  Flag
1. DATA MODELS AND LOOKUPS
Data  Model  Elements
Data Model
Relationships
Relationship  Types
Lookups
Global  Business  Identifier (GBID)
2. CONFIGURING STAGE PROCESS
Basic  Mappings
Complex Mappings
Cleansing  and  Transforming  Data
Execution  Component
Testing  Mappings
Reusable  Cleanse  Components
External  Data  Cleansing
Delta  Detection &  Audit  Trail
Rejects
Cleanse  Match Servers
High-Level  Stage  Process  Flow
Detailed  Stage  Process Flow
3. CONFIGURING LOAD PROCESS
Trust
Validation  Rule
Trust & Validation  Rules: Things  to note
Cell  Level  Update
Allow NULL  Update
Allow NULL Foreign Key
How the  Load  work
4. CONFIGURING MATCH & MERGE PROCESS
Match & Merge Overview
Key Activities  for Configuring  Rules
Match/Search Strategy for Base Object
Population
Match Path, Columns and  Match  Key
Match Rules and Rule Sets
Primary Key Match Rules
Match Rules using  Primary Key Match
Match Keys Distribution
Merge Settings
Match/ Merge Properties: Merge Style Base Object
External Match
Match Server Architecture
5. CONFIGURING DATA ACCESS
Queries & Packages Overview
Query
Package
6. BATCH PROCESSES
Batch Viewer
Batch Group
Executing Stored Procedures
Scheduling  Considerations
Job Status & Job Statistics
7. DATA MANAGEMENT TOOLS
Data Stewardship
Recap: Consolidation  Flags
Merge Manager
Data Manager
Unmerge and  Tree Unmerge
8. USER EXITS
User Objects
User Object Registry Tool
User Exits in Java
User Exits in the STAGE Process
User Exits in the LOAD Process
User Exits in the MATCH Process
User Exits in the MERGE Process
User Exits in the UNMERGE Process
9. LOG FILES
Enterprise Manager
Hub Server Tab
Cleanse Servers Tab
Environment  Report  Tab
ORS Databases Tab
Database Log File
Application Server Log
Cleanse/ Match Server Logs
Console Log
10. HIERARCHY MANAGEMENT
Entities & Entity Type
HM Relation ships
HM Hierarchies
Hierarchy Management
HM Profiles
HM Packages
11. SECURITY ACCESS MANAGER(SAM)
Users, Resources, Privileges & Roles
Resources
Resource Groups
Privileges
Roles
12. SERVICES INTEGRATION FRAMEWORK(SIF)
Introduction to Siperian SIF
SIF Framework
SIF Features & Benefits
SIF & Integration
Interacting with SIF
SIF Architecture & Protocols
SIF Request Object with Examples
Processing Responses
About Record
SIF APIs with Examples
ORS Specific APIs
Introduction to SIF Manager
Logging
Auditing
13. INFORMATICA DATA DIRECTOR
IDD Configuration
Business Data Director – User Interface
Create, Manage, Consume And Monitor
Data Model Elements
Configuration File
Subject Area
Subject Area Groups
BDD Data Display
Relationships
Application Validation
Importing an Application
Match Paths
Lookup
Cleansing
Resources and Privileges
14. MESSAGE QUEUE
What are a Message Queues
Create a Message Queue in Application server
Configure the ORS Specific Schema
Test the Queue
Configure the MRM to the Queue
Checking Message Queue count in App server.
Publish Message to the Queues
15. ADVANCED TOPICS
Job scheduling
Creation of ORS
Installation
Load by Rowid Object
External Matching
16. CanopY project in MDM
Project Overview
How to configure an End to end real-time project.
Project Guidance
Project Submission and Verification
17. Mock Interviews with Questions and Answers Discussion
Functional Q&A
Technical Q&A
Project Q&A (For Multiple Domains like Banking, Retail, Insurance, Ecommerce etc)
Question for Fresher's and Experienced (How do they differ?)
How to justify if the resource is not certified.
18. Certification Preparation Session
How difficult is it to clear the certifications
Levels of certification
How to register for them(Technical details)
Can I apply for certification if my company is not a partner
If not, what is the alternative
Certification Mock Q&A discussion
19. Resume Preparation Help
What's a Best resume
What if my resume is worst
How to prepare a great resume
Should I be on LinkedIn, Of course Yes
Providing Photo, Facebook, LinkedIn, Twitter Links in a Resume
Create Blog, Quora, Stackexchange etc and provide the links in resume.
SEO in Naukri (how to be on the Top)
Creating Multiple Profiles in case you need a job urgently(Naukri lookhole)
Floating your resume in Monster, indeed, Shine etc.
How to Search for Job providers and jobs in linkedIn
Aggressive Follow, that's what counts
20. Post Job Support
How can we support you if you are in a project
Can we help you in a disaster recovery process
How to be in touch with my colleagues and expert
FAQ's
❓ Do you offer any discount/offer?
✅ Yes, offers keep changing from time to time. You can chat with us or call our training coordinator for more details.
❓ Is there any demo video which I can watch before enrolling to the course?
✅ Yes, we have provided a Demo video section on each course page so that you can get a glimpse into the course you want to enroll.
❓ How soon after signing up would I get access to the learning content?
✅ Yes, we will provide access to all the learning materials after the complete payment for the course.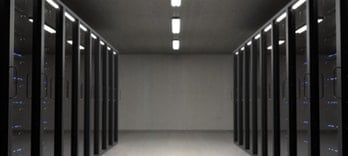 Informatica IDQ Training
⭐⭐⭐⭐⭐
😃 279 Learners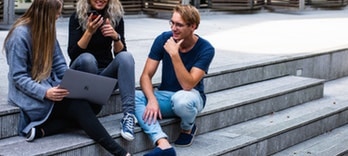 Informatica PIM Training
⭐⭐⭐⭐⭐
😃 31 Learners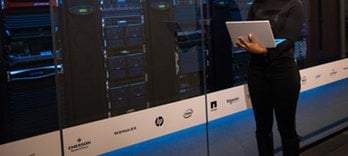 Informatica MDM Training
⭐⭐⭐⭐⭐
😃 128 Learners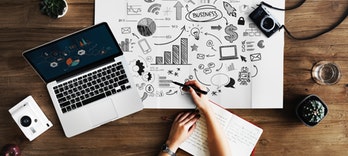 Informatica Cloud Training
⭐⭐⭐⭐⭐
😃 30 Learners