⏰24 hours | ▶️ 24 Videos | 📣 49 Participants | 🔥11 Reviews
Choose a Plan that Works for You
Self Paced
Unlimited Access
Advanced sessions

Interview Q&A

Free study Materials

Premium Technical support
Instructor Led Live Training
Unlimited Access
Live Instructor

Advanced sessions

Interview Q&A

Premium Technical Support
Corporate Training
Unlimited Access
Live Instructor

Advanced sessions

Interview Q&A

Premium Technical Support
 Weekday 
Oct 11(1 HR A DAY)
07:00 PM PST
Enroll Now  →
 Weekday 
Oct 31(1 HR A DAY)
07:00 AM PST
Enroll Now  →
 Weekend
Oct 28(1 HR A DAY)
07:00 PM PST
Enroll Now  →
 Weekday 
Oct​ 12(1 HR A DAY)
07:30 AM IST
Enroll Now  →
 Weekday 
Oct 31(1 HR A DAY)
07:30 PM IST
Enroll Now  →
 Weekend 
Oct ​29(1 HR A DAY)
07:30 AM IST
Enroll Now  →
Course Description
The Certified Risk and Information Systems Control Training certification suggest you figure out and deal with corporation IT danger and enforce and preserve records structures controls.
CRISC is a certification software that makes you Learn and acknowledges you with the information and education withinside the discipline of risk control for IT.
CRISC Training Classes can offer IT safety specialists a marker of experience and know-how in chance control for the corporation and monetary sectors.
To take up CRISC Course, you need to display three years of experience inside the fields of risk control and IS control, in line with ISACA's necessities.
CRISC is worth gaining Certification because these are typically senior roles in areas like Management and Security.
Features
| | |
| --- | --- |
| ✅Lifetime access | ✅Lifetime video access |
| ✅Real-time case studies | ✅The project integrated into the Curriculum |
| ✅24*7 Support from our team of administrators | |
1.IT Risk Identification
Collect and review information, including existing documentation, regarding the organization's internal and external business and IT environments to identify potential impacts of IT risk to the organization's business objectives and operations.
Identify potential threats and vulnerabilities to the organization's people, processes and technology to enable IT risk analysis.
Develop a comprehensive set of IT risk scenarios based on available information to determine the potential impact to business objectives and operations.
Identify key stakeholders for IT risk scenarios to help establish accountability.
Establish an IT risk register to help ensure that identified IT risk scenarios are accounted for and incorporated into the enterprise wide risk pro file.
Identify risk appetite and tolerance defined by senior leader ship and key stakeholders to ensure alignment with business objectives.
Collaborate in the development of a risk awareness program, and conduct training to ensure that stakeholders understand risk and to pro mote a risk-aware culture.
2.IT Risk Assessment
Analyze risk scenarios based on organizational criteria (e.g., organizational structure, policies, standards, technology, architecture, controls) to determine the likelihood and impact of an identified risk.
Identify the current state of existing controls and evaluate their effectiveness for IT risk mitigation.
Review the results of risk and control analysis to assess any gaps between current and desired states of the IT risk environment.
Ensure that risk ownership is assigned at the appropriate level to establish clear lines of accountability.
Communicate the results of risk assessments to senior management and appropriate stakeholders to enable risk-based decision making.
Update the risk register with the results of the risk assessment.
3.Risk Response and Mitigation
Consult with risk owners to select and align recommended risk responses with business objectives and enable informed risk decisions.
Consult with, or assist, risk owners on the development of risk action plans to ensure that plans include key elements (e.g., response, cost, target date).
Consult on the design and implementation or adjustment of mitigating controls to ensure that the risk is managed to an acceptable level.
Ensure that control ownership is assigned in order to establish clear lines ofaccountability.
Assist control owners in developing control procedures and documentation to enable efficient and effective control execution.
Update the risk register to reflect changes in risk and management's risk response.
Validate that risk responses have been executed according to the risk action plans.
4.Risk and Control Monitoring and Reporting
Define and establish key risk indicators (KRIs) and thresholds based on available data, to enable monitoring of changes in risk.
Monitor and analyze key risk indicators (KRIs) to identify changes or trends in the IT risk profile.
Report on changes or trends related to the IT risk profile to assist management and relevant stakeholders in decision making.
Facilitate the identification of metrics and key performance indicators (KPIs) to enable the measurement of control performance.
Monitor and analyze key performance indicators (KPIs) to identify changes or trends related to the control environment and determine the efficiency and effectiveness of controls.
Review the results of control assessments to determine the effectiveness of the control environment.
Report on the performance of, changes to, or trends in the overall risk profile and control environment to relevant stakeholders to enable decision making.
FAQ's
❓ Do you offer any discount/offer?
✅ Yes, offers keep changing from time to time. You can chat with us or call our training coordinator for more details.
❓ Is there any demo video which I can watch before enrolling to the course?
✅ Yes, we have provided a Demo video section on each course page so that you can get a glimpse into the course you want to enroll.
❓ How soon after signing up would I get access to the learning content?
✅ Yes, we will provide access to all the learning materials after the complete payment for the course.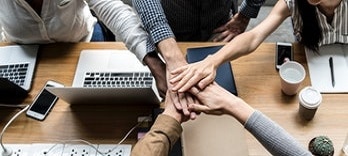 MuleSoft Training
⭐⭐⭐⭐⭐
😃 221 Learners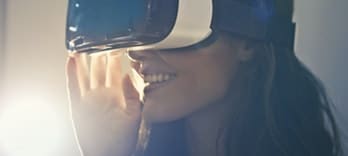 Pega Training
⭐⭐⭐⭐⭐
😃 391 Learners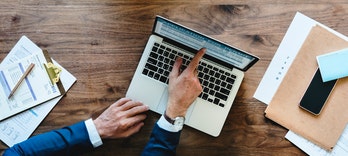 Rpa  Training
⭐⭐⭐⭐⭐
😃 106 Learners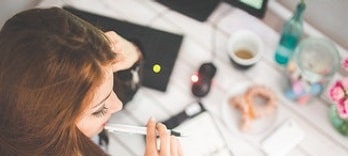 WorkDay Training
⭐⭐⭐⭐⭐
😃 158 Learners