Microstrategy Training – The only Course you need
⏰24 hours | ▶️ 24 Videos | 📣 49 Participants | 🎓 2015 Reviews | 4.7 ⭐⭐⭐⭐⭐
Choose a Plan that Works for You
Self Paced
Unlimited Access
Advanced sessions

Interview Q&A

Free study Materials

Premium Technical support
Instructor Led Live Training
Unlimited Access
Live Instructor

Advanced sessions

Interview Q&A

Premium Technical Support
Corporate Training
Unlimited Access
Live Instructor

Advanced sessions

Interview Q&A

Premium Technical Support
 Weekday 
Dec 14(1 HR A DAY)
07:00 PM PST
Enroll Now  →
 Weekday 
Dec 27(1 HR A DAY)
07:00 AM PST
Enroll Now  →
 Weekend
Dec 23(1 HR A DAY)
09:30 PM PST
Enroll Now  →
 Weekday 
Dec 15(1 HR A DAY)
07:30 AM IST
Enroll Now  →
 Weekday 
Dec 27(1 HR A DAY)
07:30 PM IST
Enroll Now  →
 Weekend 
Dec 24(1 HR A DAY)
07:00 AM IST
Enroll Now  →
Course Description
Microstrategy Training is a complete CMS(Content Management Solution) for developing websites, Mobile Applications and Forms. It is used to handle your marketing assets. Through Microstrategy Training, you can increase your brand demand and Customer Loyalty. By 2025, Microstrategy Training will become one of the top content management systems.
After analyzing its progress in the market, we have designed this course based on the latest trends.
Major companies using Microstrategy Training are Dell, Barclays, Deloitte, Informatica, Mastercard, Microsoft, UBS, Thermo Fisher Scientific, DuPont, Palo Alto Networks.
The average salary of Microstrategy Training per annum is $168,200 – Neuvoo
Microstrategy Training training will help you develop the skills and knowledge necessary for building custom applications using templates and components.
It covers all the fundamentals of including architecture, JCR, OSGi framework, etc., through real-life projects and this will enable you to become a certified developer.
Features
| | |
| --- | --- |
| ✅Lifetime access | ✅Lifetime video access |
| ✅Real-time case studies | ✅The project integrated into the Curriculum |
| ✅24*7 Support from our team of administrators | |
1.Introduction
Architecture
Microstrategy Desktop
Microstrategy Web
Microstrategy Servers
Administration
Folder Structure
My Personal Objects
Public Object
Schema Object
Metadata
Report View
Data Export
Auto Styles
Custom Groups
Facts
Tables
Update Schema
2.Advance Features
Project Configuration
Attribute Creation
Metric Creation
Drill Map
Templates
3.Prompt
Filter
Administration Facts
Creation of Reports
Grid Report
Analyzing Data
Transformations
Hierarchies
Data Explorer
Adhoc Report
Report Creation on Web
Searches
Documents
Joins
4.Experts Features and Administration
Project
Installation
Intelligence Server
User Creation
User Privilege
Security Implementation
Object manger
Command Manager
Formatting Report
Understanding Requirement
Performance Improvement
SQL Creation
Challenges in Report
Administrative Configurations
5.Microstrategy Developer
Report components
Creating Metrics
Creating filters
Creating prompts
Report style manipulations
Report Data manipulations
Report Subscriptions (history, cache, email, etc.)
Report view modes
Graph & properties
Creating & saving Searches
FAQ's
❓ Do you offer any discount/offer?
✅ Yes, offers keep changing from time to time. You can chat with us or call our training coordinator for more details.
❓ Is there any demo video which I can watch before enrolling to the course?
✅ Yes, we have provided a Demo video section on each course page so that you can get a glimpse into the course you want to enroll.
❓ How soon after signing up would I get access to the learning content?
✅ Yes, we will provide access to all the learning materials after the complete payment for the course.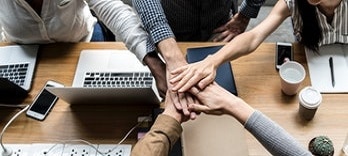 MuleSoft Training
⭐⭐⭐⭐⭐
😃 221 Learners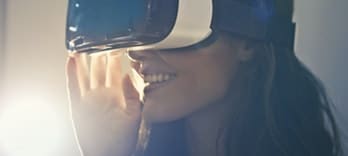 Pega Training
⭐⭐⭐⭐⭐
😃 391 Learners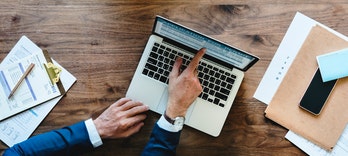 SailPoint Training
⭐⭐⭐⭐⭐
😃 106 Learners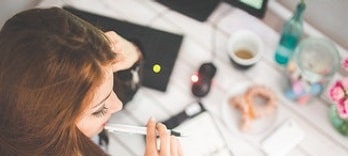 WorkDay Training
⭐⭐⭐⭐⭐
😃 158 Learners