Oracle Fusion SCM Training – The only Course you need
⏰24 hours | ▶️ 24 Videos | 📣 49 Participants | 🎓 4729 Reviews | 4.9 ⭐⭐⭐⭐⭐
Choose a Plan that Works for You
Self Paced
Unlimited Access
Advanced sessions

Interview Q&A

Free study Materials

Premium Technical support
Instructor Led Live Training
Unlimited Access
Live Instructor

Advanced sessions

Interview Q&A

Premium Technical Support
Corporate Training
Unlimited Access
Live Instructor

Advanced sessions

Interview Q&A

Premium Technical Support
 Weekday 
Dec 13(1 HR A DAY)
07:00 PM PST
Enroll Now  →
 Weekday 
Dec 28(1 HR A DAY)
07:00 AM PST
Enroll Now  →
 Weekend
Dec 23(1 HR A DAY)
07:00 PM PST
Enroll Now  →
 Weekday 
Dec ​14(1 HR A DAY)
07:30 AM IST
Enroll Now  →
 Weekday 
Dec 28(1 HR A DAY)
07:30 PM IST
Enroll Now  →
 Weekend 
Dec 24(1 HR A DAY)
07:30 AM IST
Enroll Now  →
Course Description
Oracle Fusion SCM Training emerged with tremendous benefits.
All major supply chain processes are combined and automated by Oracle Fusion Supply Chain Management.
Online Classes are good and even better than in-person classes. So guys, Join in that and have the most out of your training.
You will Learn the refreshed Cloud-based application introduced by Oracle.
You can go through multiple levels of Certification exams, and you get awarded with your learning possibilities.
Features
| | |
| --- | --- |
| ✅Lifetime access | ✅Lifetime video access |
| ✅Real-time case studies | ✅The project integrated into the Curriculum |
| ✅24*7 Support from our team of administrators | |
1.Introduction to Oracle Cloud
SAAS, PAAS and IAAS Overview
Oracle SCM Cloud Capabilities: Overview
Navigation Basics
Resources
2.Introduction to Functional Setup Manager and Quick Setup
Implementation Planning
Roles and Responsibilities
Offerings
Implementation Considerations
SCM Simplified Setup: Overview
Automated Setup of SCM Common Components
Simplified Setup: Time Savings
Best Practices
3.Enterprise Structure Overview
Walkthrough on Enterprise Structure
Differentiate E-Business Suite and Cloud Org Structure
Business Unit Overview
Business Unit Implementation
4.Product Data Hub Cloud Implementation
Introduction to Product Hub

Features of Product Hub
Key benefits of using Product Hub
Product Hub functionality architecture
Basics of navigation in Fusion Applications interface
5.Introduction to Functional Setup Manager
Functional overview of Functional Setup Manager
Roles and responsibilities
Implementing a Product Hub offering using Functional Setup Manager
6.Performing Initial Setup for Creating Items
Creating item organizations
Item class concepts
Creating item classes
7.Data Discovery - Creating Items
Item terminologies
Item setup tasks
Creating items
Implementing item relationships
8.Setting up Item Attributes
Item attributes
Defining and assigning EFF attribute groups
9.Creating Catalogs
Overview of catalogs and categories
Creating and publishing catalogs
10.Performing Item Mass Updates
Item Mass update functionality
Item class updated through excel
11.Creating Structures and Packs
Overview of structures
Creating a product structure
Overview of packs
Creating a pack
12.Setting Up New Item Requests
Overview of new item requests
Configuring new item requests
Creating and managing new item requests
Change Order Approval Workflows
13.Defining Item Rules
Overview of item rules concepts
Creating item rules
14.Inventory Management Cloud Implementation
Inventory Overview

How Inventory Fits into Oracle's SCM Cloud Offering
Oracle's SCM Cloud Progress
Oracle Inventory Management Cloud Capabilities: Overview
15.Inventory Transaction Setup
Inventory Transaction Uses
Inventory Transaction Sources and Types
System- and User-defined Inventory Transaction Types
Inventory Transaction Setup Tasks
Inventory Transaction Profile Options
16.Lot and Serial Number Control
Lot Control: Overview
Lot Control Organization Parameters
Lot Control Item Attributes
Lot Management
Serial Number Control
Lot and Serial Number Control Profile Options
17.Inventory on Hand and Availability
On-Hand Quantity and Availability
Manage Item Quantities Page
Reservations
18.Warehouse Receiving
Receiving: Overview
Receipt Routing
Receipt Processing Methods
Expected Receipts
Receipt Structure
Returns and Corrections
Additional Receiving Features
Receiving Parameters
19.Issue and Transfer Material
Inventory Transactions: Overview
Miscellaneous Transactions
Sub inventory Transfers
Movement Requests – Approval check
Direct and In-Transit Inter-organization Transfers
20.Plan Inventory Replenishments
Explain Min-Max Planning
Min-Max Planning Report Parameters: Points to Consider
Min-Max Planning Replenishment Quantities: How They Are Calculated
21.Perform Cycle Counting
Cycle Counting: Explained
ABC Analysis
Create and Manage Cycle Counts
Generate Count Schedules
Generate Count Sequences
22.Manage Physical Inventories
Analyze Materials Management and Logistics Performance
Monitor Warehouse Operations Dashboard
23.Introduction to Cost Management
Overview of Cost Management
Cost Planning
24.Setting Up Cost Org and Perform Costing
Creation of Cost Organization
Creation of Cost books and Valuation Structure
Manage Cost Elements and Cost Profile
Demo on Costing method
25.Oracle Procurement Cloud Implementation
Procurement Application Overview

Explain Procurement architecture and components
Explain simplified Procure to Pay flow
Explain Procurement applications integration
26.Set Up the Procurement Common Functions
identify common procurement tasks
Configure required common procurement tasks
Identify common purchasing tasks
Configure required common purchasing tasks
27.Define and Manage Suppliers
Explain purpose and use of Supplier Model within Fusion Procurement
List the benefits provided to suppliers by Fusion Supplier Portal
Explain the methods available for registering suppliers
Identify the job roles available to the supplier self-service administrator to provision
Implement Supplier Model and Supplier Portal
28.Define Approval Management
Understand the approval management workflow
Set up approval management
Understand approval policy configuration
Describe steps for defining approval groups
Manage, edit, and deploy approval rules
Create approval rule conditions
29.Set Up the Procurement Common Functions
Identify common procurement tasks
Configure required common procurement tasks
Identify common purchasing tasks
Configure required common purchasing tasks
30.Manage Requisitions
Understand the basics of requisition management
Manage requisitions
Create and modify approved orders
31.Manage Purchase Orders
Understand the components and use of purchase orders
Create purchase orders
Maintain purchase orders
Understand setup options related to purchase orders
32.Administer Procurement Catalogs
Identify Self Service Procurement setup tasks and profile options
Manage value sets and descriptive flex fields for information templates
Create, manage, and secure catalogs
Understand Supplier Content Map Sets
Create local and informational catalogs
Create and manage public shopping lists
Create and manage smart forms
Understand content zones
33.Order Management Cloud Implementation
Course Introduction

Oracle Order-to-Cash Cloud Overview
Demo with a Standard Order – O2C Cycle
Demo with Return Order
34.Pricing
Pricing Strategies
Price Lists
Discount Lists
Shipping Charge Lists
35.Order Promising
Global Order Promising
Order Promising Rules
Key Order Promising Functionality
Data Collection and Global Order Promising Administration
36.Orchestration
Defining Orchestration
Managing Orchestration Statuses
Change Management and Process Assignment
Orchestration Process Planning, Deployment, and Jeopardy
Defining Processing Constraints and Hold Codes
37.Shipping
Introduction to Shipping
Shipping – Basic Setup
Pick Wave Management
Pick Confirmation
Ship Confirm
38.Reporting and Business Intelligence for SCM
Explain Reporting and Business Intelligence for SCM
Configure OTBI, RTF Templates for Trading documents, Dashboard metrics
FAQ's
❓ Do you offer any discount/offer?
✅ Yes, offers keep changing from time to time. You can chat with us or call our training coordinator for more details.
❓ Is there any demo video which I can watch before enrolling to the course?
✅ Yes, we have provided a Demo video section on each course page so that you can get a glimpse into the course you want to enroll.
❓ How soon after signing up would I get access to the learning content?
✅ Yes, we will provide access to all the learning materials after the complete payment for the course.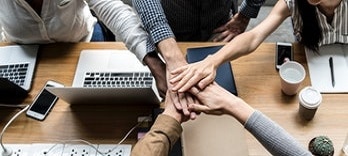 MuleSoft Training
⭐⭐⭐⭐⭐
😃 221 Learners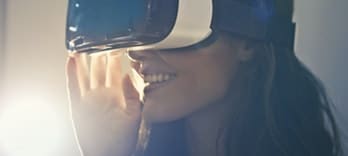 Pega Training
⭐⭐⭐⭐⭐
😃 391 Learners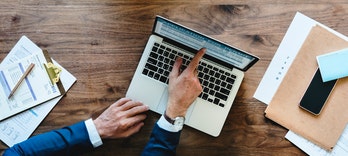 Rpa  Training
⭐⭐⭐⭐⭐
😃 106 Learners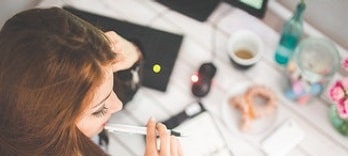 WorkDay Training
⭐⭐⭐⭐⭐
😃 158 Learners