Salesforce Vlocity OmniStudio Training
⏰26 hours | ▶️ 23 Videos | 📣 80 Participants | 🔥 36 Reviews
Choose a Plan that Works for You
Self Paced
Unlimited Access
Advanced sessions

Interview Q&A

Free study Materials

Premium Technical support
Instructor Led Live Training
Unlimited Access
Live Instructor

Advanced sessions

Interview Q&A

Premium Technical Support
Corporate Training
Unlimited Access
Live Instructor

Advanced sessions

Interview Q&A

Premium Technical Support
 Weekday 
Sep 13(1 HR A DAY)
06:30 PM PST
Enroll Now  →
 Weekday 
Sep 25(1 HR A DAY)
07:30 AM PST
Enroll Now  →
 Weekend 
Sep 23(1 HR A DAY)
08:30 PM PST
Enroll Now  →
 Weekday 
Sep 14(1 HR A DAY)
07:00 AM IST
Enroll Now  →
 Weekday 
Sep 25(1 HR A DAY)
06:30 PM PST
Enroll Now  →
 Weekend 
Sep 24(1 HR A DAY)
09:00 AM IST
Enroll Now  →
Course Description
​
The Salesforce Vlocity Omnistudio Training is intended for individuals who wish to take the Salesforce Omnistudio Developer Exam and obtain the Salesforce Omnistudio Developer certification.
Salesforce OmniStudio is a powerful tool for task-based components, including DataRaptor, Integration Procedure, FlexCards, and OmniScript, enabling you to integrate applications, accelerate new users' productivity, and lower overall cost-to-serve.
You will learn all of the essential concepts involved in the Salesforce Omnistudio so that you can easily clear the certification exam.
If you'd like to join in this course, we offer online classes so that you can complete the training in your leisure time.
The Salesforce Vlocity Omnistudio certification has a great demand. Suppose you are a certified Salesforce Omnistudio Developer. In that case, most organizations are ready to hire you as there is high demand for a Salesforce Omnistudio developer.
Features
| | |
| --- | --- |
| ✅Lifetime access | ✅Lifetime video access |
| ✅Real-time case studies | ✅The project integrated into the Curriculum |
| ✅24*7 Support from our team of administrators | |
1.Introduction to OmniStudio
Explore OmniStudio Tools and Resources
2.OmniStudio LWC
Learn the Benefits and Features of OmniStudio LWC and Component Types
FlexCards and Omnistudio Interaction Consoles
Design and Build Parent and Child FlexCards
Assign Data Sources to FlexCards, Including External Data Sources
Configure Fields to Display Data and Configure Actions to Launch
OmniScripts from FlexCards
Configure FlexCard Flyouts to Display Additional Data
Configure Conditions to Display Different Flexcard States
Build an OmniStudio Interaction Console
3.OmniScripts
Design and Build Simple and Complex OmniScripts
Configure OmniScript Elements such as Type Ahead Blocks
Configure Element Properties such as Branching Conditions
Configure Simple Error Checking
Add External Data to an OmniScript
4.Connect an Interaction Launcher to a Console Toolbar
Integration Procedures and OmniStudio Data Tools
Learn How OmniStudio uses Salesforce sObjects and Fields
5.Learn How Data Flows Between OmniScripts and Integration Procedures
Build Integration Procedures and DataRaptors for OmniScripts and FlexCards
Use a DataRaptor to Transform FlexCard Data JSONs
Build Calculation Matrices and Procedures
6.Test and Troubleshoot Components in the OmniStudio Interaction Console
FAQ's
❓ Do you offer any discount/offer?
✅ Yes, offers keep changing from time to time. You can chat with us or call our training coordinator for more details.
❓ Is there any demo video which I can watch before enrolling to the course?
✅ Yes, we have provided a Demo video section on each course page so that you can get a glimpse into the course you want to enroll.
❓ How soon after signing up would I get access to the learning content?
✅ Yes, we will provide access to all the learning materials after the complete payment for the course.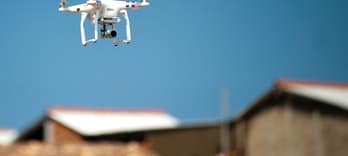 Blue Prism Training
⭐⭐⭐⭐⭐
😃 320 Learners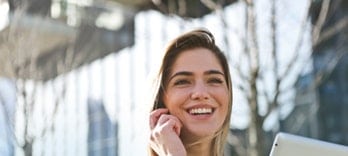 Robotic Process Automation (RPA) Training
⭐⭐⭐⭐⭐
😃 331 Learners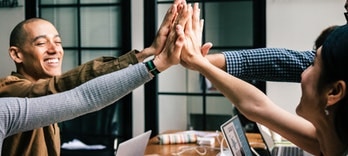 OpenSpan Training
⭐⭐⭐⭐⭐
😃 30 Learners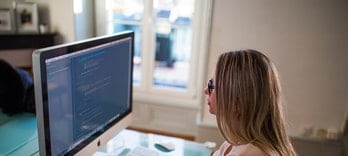 Automation Anywhere
⭐⭐⭐⭐⭐
😃 112 Learners