Certified Data Protection Officer CDPO Training
⏰24 hours | ▶️ 24 Videos | 📣 49 Participants | 🔥11 Reviews
Choose a Plan that Works for You
Self Paced
Unlimited Access
Advanced sessions

Interview Q&A

Free study Materials

Premium Technical support
Instructor Led Live Training
Unlimited Access
Live Instructor

Advanced sessions

Interview Q&A

Premium Technical Support
Corporate Training
Unlimited Access
Live Instructor

Advanced sessions

Interview Q&A

Premium Technical Support
 Weekday 
Oct 11(1 HR A DAY)
07:30 PM IST
Enroll Now  →
 Weekday 
Oct 31(1 HR A DAY)
06:00 AM PST
Enroll Now  →
 Weekend
Oct 28(1 HR A DAY)
06:00 PM PST
Enroll Now  →
 Weekday 
Oct​ 12(1 HR A DAY)
07:30 AM IST
Enroll Now  →
 Weekday 
Oct 31(1 HR A DAY)
07:30 PM IST
Enroll Now  →
 Weekend 
Oct 29(1 HR A DAY)
07:30 AM IST
Enroll Now  →
Course Description
Have Certified Data Protection Officer training with our expert instructors and be skilled to execute and manage the complaint framework to safeguard personal data.
It encompasses the space among the existing organizational technique and the General Data Protection Regulation (GDPR) such as procedures, privateness policies, consent forms, information safety effect exams, and running instructions.
Enroll in your online education to finish this technology and lead your profession one step toward painting with the best organizations.
Start your online training for your PCs. Learn this framework technology is a live-classes and self-paced kind of training. Get unique resources to gain expertise in this course.
Be certified with the guidance of our skilled tutors and clear interviews successfully. You can choose this course without a second opinion because it is one of the leading technologies. Also, the pay for this profession is quite impressive.
Features
| | |
| --- | --- |
| ✅Lifetime access | ✅Lifetime video access |
| ✅Real-time case studies | ✅The project integrated into the Curriculum |
| ✅24*7 Support from our team of administrators | |
1.Introduction to the GDPR and initiation of the GDPR Compliance
Course objective and structure
General Data Protection Regulation
Fundamental Principles of the GDPR
Initiating the GDPR Implementation
Understanding the Organization and Clarifying the Data Protection Objectives
2.Plan the implementation of the GDPR
Leadership and approval of the GDPR
Compliance Project
Data Protection Policy
Definition of the Organizational Structure of Data Protection
Data Classification
Risk Assessment under the GDPR
3.Deploying the GDPR
Privacy Impact Assessment (PIA)
Design of Security Controls and Drafting of Specific Policies & Procedures
Implementation of Controls
Definition of the Document Management Process
Communication Plan
Training and Awareness Plan
4.Monitoring and continuous improvement of GDPR compliance
Operations Management
Incident Management
Monitoring, Measurement, Analysis andEvaluation
Internal Audit
Data breaches and corrective actions
Continual Improvement
Competence, Evaluation and Closing the Training
5.Governance, Risk, and Compliance
Compare and contrast various types of controls.
Explain the importance of applicable standards, regulations, or frameworks that impact organizational security posture. Learn about Regulations, standards, and legislation; Key frameworks; Benchmarks /secure configuration guides.
Explain why policies are important to organizational security. Clear your concept on Organizational policies, Credential policies, Data, Third-party risk management, Diversity of training techniques.
Summarize risk management processes and concepts. Learn about Risk types, Risk management strategies, Risk analysis, Disasters, Business impact analysis.
Explain privacy and sensitive data concepts about security. Great to know about consequences of privacy and data breaches, Notifications of breaches, Data types, Privacy-enhancing technologies, Roles and responsibilities, life cycle, Impact assessment, Terms of the agreement Privacy notice.
FAQ's
❓ Do you offer any discount/offer?
✅ Yes, offers keep changing from time to time. You can chat with us or call our training coordinator for more details.
❓ Is there any demo video which I can watch before enrolling to the course?
✅ Yes, we have provided a Demo video section on each course page so that you can get a glimpse into the course you want to enroll.
❓ How soon after signing up would I get access to the learning content?
✅ Yes, we will provide access to all the learning materials after the complete payment for the course.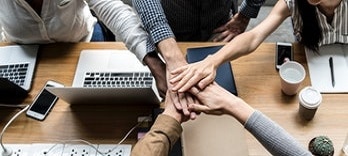 MuleSoft Training
⭐⭐⭐⭐⭐
😃 221 Learners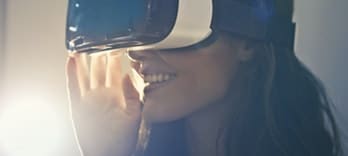 Pega Training
⭐⭐⭐⭐⭐
😃 391 Learners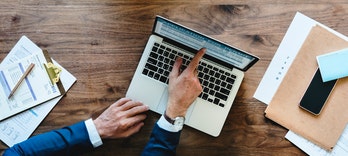 Rpa  Training
⭐⭐⭐⭐⭐
😃 106 Learners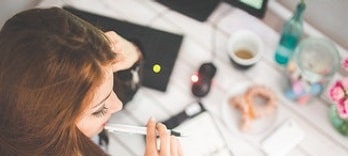 WorkDay Training
⭐⭐⭐⭐⭐
😃 158 Learners