Workday Benefits Training – The only Course you need
⏰36 hours | ▶️ 36 Videos | 📣 48 Participants | 🔥 27 Reviews
Choose a Plan that Works for You
Self Paced
Unlimited Access
Advanced sessions

Interview Q&A

Free study Materials

Premium Technical support
Instructor Led Live Training
Unlimited Access
Live Instructor

Advanced sessions

Interview Q&A

Premium Technical Support
Corporate Training
Unlimited Access
Live Instructor

Advanced sessions

Interview Q&A

Premium Technical Support
 Weekday 
Sep 15(1 HR A DAY)
 06:30 AM PST
Enroll Now  →
 Weekday
Sep 27(1 HR A DAY)
06:00 PM PST
Enroll Now  →
 Weekend 
Sep 23(1 HR A DAY)
07:30 AM PST
Enroll Now  →
 Weekday 
Sep 15(1 HR A DAY)
07:00 PM IST
Enroll Now  →
 Weekday 
Sep 28(1 HR A DAY)
 06:30 AM PST
Enroll Now  →
 Weekend 
Sep 24(1 HR A DAY)
08:00 PM IST
Enroll Now  →
Course Description
Workday Benefits Training gives various advantages for a program on its key regulations for compliance maintenance by planned designing.
So now get this Workday Course in Cloudfoundation by our expert's Classroom Learning.
Which helps business management services and their employees appreciate the total value of their benefits in the package.
So now get the Workday employee benefits and offers streamlined by our exceptional coaching skills to crack your Certification at any time.
Grab great Job opportunities now by our online mode methods, making many changes in a focused manner.
Features
1.Benefit Transactions
1. Introduction
2. Foundation review
3. Benefit Transactions
4. Navigations
5. Business Objects
6. Standard screen & task icons
7. Configuration options
8. Organizations
9. Benefit Groups
10. Security
11. Benefit Partner
12. Benefits Administrator
13. Benefits Configuration Review
14. Coverage Targets
15. Who are all allowed to enroll
16. Coverage Target – HAS, types, groups & eligibility
17. Benefit groups
18. Benefits Plans, Events and Business Processes
19. Benefit Plans, Year Definition, Events, Days to Enroll
20. Coordination of Events
21. Enrollment Event Types
22. Distinguish Between Actions, Approvals & To Dos
23. Business Process Condition Rules
24. Benefits and HR Business Process
25. Change Benefits Business Process
26. Enrollment Event Processing
27. Quick walk thru on already available reports
28. Initiating& Reviewing a Benefit Event
29. Importance of Benefit Event Status Report
30. Enrollment Process, Correcting Benefits &Finding Events
31. Correct Benefit Elections
32. Multiple Events for the same Employee& Same Day
33. Processing Rule Priorities
34. Managing Dependents & Beneficiaries& inactivation
35. Configuring the Business Process Dependent Event
36. Court Ordered Benefits for Dependents
37. Passive Events & processing
38. Benefit Plan or Dependent Eligibility Rules
39. Evidence of Insurability & Processing
40. Trigger and Process EOI
41. Open Enrollment & its associated process
42. Open Enrollment Event Type
43. OE initiation, elections & status report & closing
44. Printing Benefit Statements
45. Finalizing OE
46. Coordination of Benefit Events with Open Enrollment
2.Advance Benefits
Benefits set up:
Manage Benefit Coverage Types
How to create
 Health Care Coverage Targets
 Insurance Coverage Targets
 Benefit Providers
 Benefit Groups
 Eligibility rules
Set up
 Benefit Enrollment Instructions
 Benefit Electronic Signatures
Understand Checking Benefit Group Eligibility
Address any question that you may have especially around 'Benefit Groups'
3. Costs and Rates
 Set Up Insurance Costs
 Manage Individual Benefit Rates
Create
1. Health Care Rates
2. Insurance Coverages
3. Insurance Rates
Enter Individual Benefit Rates
Setup Benefit Plans
> Employee Benefit Plans
>Health Care Plans
>Insurance Plans
4. Considerations - Critical Illness Insurance Plans
Create
1. Retirement Savings Plans
2. Rules for Allocating Retirement Savings Contributions
3. Enroll an Employee in Retirement Savings Plans
4. Health Savings Account Plans
5. Spending Account Plans
6. Additional Benefit Plans
5. Enrollment Events and Rules
Set Up
Enrollment Events and Rules&Automatic Benefit Eligibility Checks
Create
 Enrollment Events
 Enrollment Event Rules
 Conditional Messages for Enrollment Events
Enrolling New Hires in Benefits
Discontinue Benefits on Termination
Enrollment Period for Benefit Events
Coordination of Benefits Enrollment Events
Multiple Benefit Events on the Same Day
Plan Changes and Waiting Periods
Benefit Deduction Begin Date Rules
Default Coverage and Auto-Enrollment
Set Up
 Default Benefits Coverage
 Auto-Enrollment for Benefit Plans
6.Cross Plan (CP) Dependencies
Create
 CP Enrollment Prerequisites
 CP Insurance Coverage Maximums
 CP Insurance Percentage Maximums
 CP Retirement Savings Plan Contribution Maximums
 Scenario CP Enrollment Prerequisites
7.COBRA
COBRA Automation
Eligibility
Correct COBRA Eligibility Records
Grant COBRA
Determine Qualifying Event Date
8.Medicare
 Medicare Tracking
 Manage Medicare Information
FAQ's
❓ Do you offer any discount/offer?
✅ Yes, offers keep changing from time to time. You can chat with us or call our training coordinator for more details.
❓ Is there any demo video which I can watch before enrolling to the course?
✅ Yes, we have provided a Demo video section on each course page so that you can get a glimpse into the course you want to enroll.
❓ How soon after signing up would I get access to the learning content?
✅ Yes, we will provide access to all the learning materials after the complete payment for the course.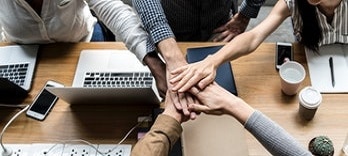 MuleSoft Training
⭐⭐⭐⭐⭐
😃 221 Learners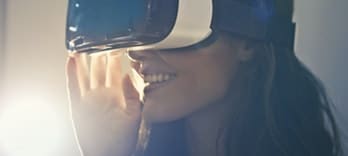 Pega Training
⭐⭐⭐⭐⭐
😃 391 Learners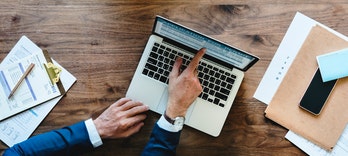 SailPoint Training
⭐⭐⭐⭐⭐
😃 106 Learners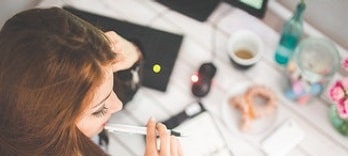 WorkDay Training
⭐⭐⭐⭐⭐
😃 158 Learners