What is NetSuite and How to Use NetSuite?
Extending a warm greeting, hello!
Do you like the concept of my blog?
Why don't you join me in learning about NetSuite and how it may help your business?
About NetSuite ERP
NetSuite software is a flexible cloud-based business management solution that includes financials, ERP, and CRM modules. It enables businesses to manage all key processes in one system and provide a seamless customer experience.
It can help to improve the productivity and efficiency of your business as it provides access to all key business information from anywhere.
The NetSuite ERP platform contains all the components you need to run your business effectively, all in one place. It enables businesses to manage all of their key operations and financial processes in one place.
Whether you are a small to medium-sized business or a large global organization, the NetSuite ERP system can help you manage your entire business.
The NetSuite ERP system has been designed to work for both small and large businesses and can be used to help businesses of all sizes across all industries.
There is a wide range of features available to help businesses from all over the globe, using all kinds of industries and businesses. 
The NetSuite ERP system allows businesses to be able to manage all of their operations in one place. The NetSuite ERP system has been designed to work for large businesses as well as small businesses.
The NetSuite ERP enterprise resource planning software is a comprehensive solution.
After you deploy it in your business, you won't want to even think about any of your previous management solutions. The NetSuite ERP software is built to integrate your data and keep your business running smoothly.
It may be a bit costly for your smaller company, but it is worth it to have a single source of data for your entire business. Also, NetSuite has a lot of training material available online. The tutorials are easy to follow and can give you a good foundation into the ERP system.

How to Use NetSuite?
It is the most popular cloud ERP platform in the world. So how exactly do you use NetSuite? All methods have been asked this. The answer depends on your situation.
But we can give you a basic idea.
The first thing you need to do is install the SuiteApp. This is still optional. Then you need to set up a user.
You can use this user to log in to NetSuite to do your work. Or you can use different users to log in to NetSuite and perform different tasks.
Each user needs to have a license. The license is included in the cost of NetSuite. It is optional to install the SuiteApp and create users. You can access NetSuite without creating users.
But it is easier to use usernames and passwords to log in to NetSuite.
You can also access NetSuite using the Suite Cloud Developer Tools.
But you will need to install the tools in your computer. Then you will need to log in to NetSuite using the tools. You will also need to set up users in the tools.
What is the Purpose of NetSuite?
NetSuite is a cloud ERP platform with a few twists. It is the leading cloud ERP solution, allowing companies to manage all of their critical business processes in a single system.
The solution offers a variety of features and functionality, including CRM, ecommerce, inventory management, HR, professional services automation, and more.
Over the years, the solution has transformed into the cloud solution that it is today, allowing companies to easily and quickly implement new features as they are developed.
As a cloud solution, NetSuite has allowed for it to be accessible via the web, so any company with a valid license can access it.
NetSuite also has several mobile applications that allow users to access data on the go. NetSuite is highly customizable, which allows businesses to personalize its functionality to their specific needs.
NetSuite can also be integrated with other business applications, including CRM, eCommerce, and Storage. This means that businesses can use one single application to manage all of their operations.
NetSuite Software Features
NetSuite software enables companies to manage all key business processes in a single system.
This cloud software provides Realtime visibility into business operations, and it acts as a platform to enable companies to automate key processes, and quickly and easily implement business processes across multiple subsidiaries and countries.
As a cloud-based management software, NetSuite software features provides a number of significant benefits to businesses in need of effective management software.
NetSuite is a fully integrated solution that enables businesses to manage all key business processes in a single system. This means that companies can quickly and easily automate key processes, and provide visibility into all key business activities.
NetSuite provides a fully unified business management solution that can be accessed from anywhere with an internet connection.
As a cloud-based solution, NetSuite provides businesses with a Realtime view into their data, and it can be accessed by users across multiple locations.
NetSuite offers a wide range of features and functionalities, taking care of all kinds of requirements. It has ERP, CRM, PSA, and eCommerce features and all of them work together to provide a seamless business experience.
NetSuite offers a smart and sophisticated interface, which allows businesses to quickly adapt to its requirements. It also offers a large number of templates and samples, allowing them to quickly configure the system.
NetSuite offers a wide range of benefits to businesses, which can be used to improve their operations and increase their efficiency. If you are looking for a powerful and flexible ERP system, then NetSuite is the best option.
It allows businesses to create different customizations, and it is able to adapt quickly to all changes.
Ecommerce Functionality. NetSuite offers a wide range of ecommerce features, which can help you drive more traffic to your web stores and increase your online sales. Order Management.
NetSuite offers a wide range of order management features, which can help you streamline your supply chain and drive more efficiency into your business.
Expand Your Business. With NetSuite, you can easily expand your business to other countries and different languages.
Benefits of NetSuite
NetSuite offers several benefits to its users, making it a favoured solution among professionals around the world. NetSuite offers a wide range of benefits to its users. These benefits are offered to users across different positions such as.
NetSuite offers great flexibility to users.
These benefits of NetSuite include the following.
1.Ideal for mobile teams.
2.No need to share sensitive account information with your mobile team.
3.With NetSuite, you can be confident that only authorized users have access to your data. Continuous processing.
4.Real-time access to accurate data is essential for making informed decisions. NetSuite helps you avoid data input errors by ensuring that updated information is incorporated immediately.
This helps ensure that incorrect data is not used during processing. Multinational and multi-subsidiary management.
5.NetSuite allows you to manage your data in an integrated way, regardless of where it is processed. This feature saves time and money by reducing the need for multiple ERP systems.
As your business grows, you can add users and customizations. There is no need to worry about complexity or overhead costs.
This helps users while pursuing their goals and carrying out daily business processes. For example, NetSuite offers a wide range of flexibility features to its users including the ability to use built-in customization tools, work with multiple data centres, and use different languages.
NetSuite's wide range of benefits helps users keep their business processes smooth and help them carry out their business activities more efficiently.
Oracle NetSuite Alternatives
This unified system is able to integrate data across different functional areas in a single system, reducing the risk of using different software for different business processes.
NetSuite has a low TCO, simple implementation, and quick implementation time. It is highly customizable for businesses and simple to use for users, allowing employees without extensive software training to use the system.
It has an intuitive dashboard providing users with a comprehensive view of the major and minor activities of the business.
It is a scalable solution that can adapt to your growing business. NetSuite offers tight integration with different applications a business may use.
It may integrate with CRM applications, ecommerce websites, POS systems, and other systems through a single integration.
You can check the Oracle NetSuite Alternatives Below:

NetSuite Partnered Companies

NetSuite Jobs
NetSuite is a cloud-based enterprise resource planning ERP software suite. It provides a dynamic, easy to use platform to run business operations and provide a real-time view of the business, all in one place.
What makes NetSuite unique is that it is the first cloud-based ERP software to combine the entire business in one system.
The one-on-one relationship between the customer and consultant is a unique benefit of my jobs because you get to know the person who will be using the software on a daily basis.
The insight into how the software will be used makes it easy for clients to see why NetSuite is the best choice. NetSuite's customer service is its greatest strength.
The team does an amazing job of addressing client concerns and questions in a timely manner, and it is always there to help when you need it.
Additionally, NetSuite has a strong international presence, which means its customer service and support ecosystem is widespread, improving the overall user experience. We are able to rely on one source for NetSuite support, which makes our job easier as developers.
Following are the NetSuite Jobs provided by NetSuite in their organization.
DevOps Engineer
Developer
Sales
Consultants
Architects.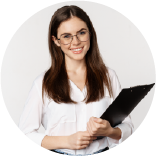 Saniya
Author
"Life Is An Experiment In Which You May Fail Or Succeed. Explore More, Expect Least."