NetSuite Functional – The only ESB Course you need
⏰25 hours | ▶️  25 Videos | 📣 51 Participants | 🎓 4873 Reviews | 4.9 ⭐⭐⭐⭐⭐
Choose a Plan that Works for You
Self Paced
Unlimited Access
Advanced sessions

Interview Q&A

Free study Materials

Premium Technical support
Instructor Led Live Training
Unlimited Access
Live Instructor

Advanced sessions

Interview Q&A

Premium Technical Support
Corporate Training
Unlimited Access
Live Instructor

Advanced sessions

Interview Q&A

Premium Technical Support
 Weekday 
Dec 15(1 HR A DAY)
07:00 PM PST
Enroll Now  →
Weekday 
Dec 28(1 HR A DAY)
07:00 AM PST
Enroll Now  →
 Weekend 
Dec 23(1 HR A DAY)
07:00 PM PST
Enroll Now  →
 Weekday 
Dec 15(1 HR A DAY)
07:30 AM IST
Enroll Now  →
 Weekend 
Dec 28(1 HR A DAY)
07:30 PM IST
Enroll Now  →
 Weekend
Dec 24(1 HR A DAY)
07:30 AM IST
Enroll Now  →
Course Description
Netsuite Functional Training guides you through various Netsuite areas to help you prepare for the opportunities available in the market.
The course & Training conducted by CloudFoundation provides you with PDF materials, daily recorded session videos, and tenant access to help you prepare in a practical approach.
You'll have enough knowledge in clearing Netsuite certification exams as well after preparing with the real-time scenarios.
Online classes come with LMS access, where you can access video sessions for lifetime validity.
Learning Netsuite Functional is made easy with the instructors who guide you in every step focusing on your job and career goals.
Netsuite Functional Training opens up various job Opportunities and is in great demand in the current scenario.
Features
| | |
| --- | --- |
| ✅Lifetime access | ✅Lifetime video access |
| ✅Real-time case studies | ✅The project integrated into the Curriculum |
| ✅24*7 Support from our team of administrators | |
1.Introduction to Cloud Computing & Netusite
• What is Cloud Computing?
• What is Netsuite?
• What is Netsuite Functional & Technical ?
• What are the core components in Netsuite like ERP, HCM, CRM?
• Which component has maximum job Openings?
• What is the scope of this Netsuite course?
• Where does Netsuite stand (Compared to other competitors)?
• Naukri and Monster job openings
• Salary report from Indeed & Payscale
• A walkthrough on the course content.
2.What is Netsuite?
• Short Netsuite Demo with a Real time Project
• Navigation
• Important options and Shortcuts in the tool
• What's the Architecture, SOA, Client server or Cloud
• Netsuite Cloud?
3.How to Access Netsuite?
• Supported Systems (Is Windows, Linux, Mac supported)
• What is the Alternative it it's not Supported(Virtualbox)
• Supported Databases
• Integration with other tools.
• Limitations
4.Netsuite 2016 Core Functionality
• Accounting and Back-Office Processes
• Using NetSuite basic functionality
• How Does NetSuite Fit Chatham's Business (Case Study)
• Overview of OneWorld
• Navigate the Application
• Set Up Company Preferences
• Understand NetSuite Data Model
• Roles, Permissions and Users
• Customization: Subtabs, Lists and Fields, Forms and Records
• Migrate Your Data
• Data Integrity
• Accounting Management
• Multiple Currencies
• Tax Information
• Items
• Pricing
• Order Management
• Fixed Assets
• Accounts Receivable (AR)
• Purchasing
• Accounts Payable (AP)
• Perform Banking and General Ledger (GL) Tasks
• Period and Year End
• Revenue Recognition
• Expense Allocation
• Reports and Searches
• Design Dashboards
• Sales Force Automation and Online Customer Forms
• Customer Support and Case Management
5.Financial Reports, searches And Kpis
• Using Standard Reports
• Customizing Standard Reports
• Financial Statements Overview
• Financial Statement Layouts
• Standard Matrix Reports
• Financial Matrix Statements
6.Creating Saved Searches
• Create Saved Searches
• Add In-Depth Analysis
• Publish Saved Searches
7.Key Performance Indicators
• Using Standard KPIs
• Create and Use Custom KPIs
8.Analyzing Operational Performance
• Set-Up KPI Scorecards
• Realize Smart Dashboards
9.Customization And Suite Cloud Developement Tools
• Introduce NetSuite Architecture
• Introduce SuiteCloud Platform
• SuiteBuilder – Tailor your Business
• SuiteFlow – Automate Business Processes
• SuiteScript – Extend NetSuite with JavaScript
• SuiteTalk – Integrate Applications
• Identify Integration Options
• Evaluate Customization Tools
• SuiteBundler – Package Customizations
10.NetSuite navigation
• Login to Netsuite
• Set your preferences
• Setup your dashboard
• Use global search
• Use Netsuite help
11.Setup Company Prefernces
• Set company information
• Enable Features
• Rename Records & Transactions
• Turn off Auto Generated number
• Set company preferences
• Set printing, Fax, and Email Preferences
12.Create Customer records and enter contacts
• Enter contact create customer records
• Create vendor records
• Enter new Employee
13.Netsuite roles and permissions
• Role Customization
• Add a netsuite users
• View the login Audit Trail
14. Netsuite Customization
• Subtabs, List and Fields
• Create custom forms
• Create custom records
15.Migrate your data
• Double check auto generated number
• Import customer
• Update Customer
• Create custom import template
16.Data Integrity
• Merge duplicate records
• Schedule a Mass update
• Create Saved Search
• Setup and use direct list edit
• Create dependent dropdowns
17.Inventory Management
• Setup Items
• Create Inventory Items
• Create a Non-Inventory Items
• Service Items
• Other type of Item
• Enter Inventory Quantities
• Inventory Transfer
• Inventory Adjustment
18.Setup Pricing
• Enable Pricing features
• Create a price level
• Add price level to Items
• Setup quantity based pricing scheduled
• Generate price list
• Use sales transactions to demonstrate pricing schemes
19.Order Management
• Define order management preference
• Enter a sales order
• Approval
• Fulfil sales order
• Pick
• Pack
• Ship
• Invoice
• Cash Sales
• Accept customer payment
• Issue a return authorization
• Make a bank Deposit
20.Purchasing Overview
• Enter Purchase Order
• Receive all items on a purchase order
21.Account Payable and Overview
• Define accounting preferences
• Bill a purchase order
• Enter and approve a purchase order
• Pay a Bill
• Print a check
22. Banking and General Ledger
• Make Journal Entries
• Memorize a transaction
• Close Accounting Periods
• Identify a pre-built reports
• Saved Searches for reporting
• Design Dashboard configuration
23.Sales force Automation
• Setup Employee as a sales rep
• Set sales force automation preference
• Create customer sataus
• Create sales rules
• Create sales territory
• Create an online forms
24.WorkFlow
• Event Type workflow
• Scheduled Workflow
25.Saved Searches
• Reminder using saved search
• Email Saved Search
• Schedules saved search
• Formula Saved search
• Graphical representation of saved search
• Saved search reports
26.CanopY project in Netsuite
• Project Overview
• How to configure an End to end real-time project.
• Project Guidance
• Project Submission and Verification
27.Mock Interviews with Questions and Answers Discussion
• Functional Q&A
• Technical Q&A
• Project Q&A (For Multiple Domains like Banking, Retail, Insurance, Ecommerce etc)
• Question for Fresher's and Experienced (How do they differ?)
• How to justify if the resource is not certified.
28.Certification Preparation Session
• How difficult is it to clear the certifications
• Levels of certification
• How to register for them(Technical details)
• Can I apply for certification if my company is not a partner
• If not, what is the alternative
• Certification Mock Q&A discussion
29.Resume Preparation Help
• What's a Best resume
• What if my resume is worst
• How to prepare a great resume
• Should I be on LinkedIn, Of course Yes
• Providing Photo, Facebook, LinkedIn, Twitter Links in a Resume
• Create Blog, Quora, Stackexchange etc and provide the links in resume.
• SEO in Naukri (how to be on the Top)
• Creating Multiple Profiles in case you need a job urgently(Naukri lookhole)
• Floating your resume in Monster, indeed, Shine etc.
• How to Search for Job providers and jobs in linkedIn
• Aggressive Follow, that's what counts
FAQ's
❓ Do you offer any discount/offer?
✅ Yes, offers keep changing from time to time. You can chat with us or call our training coordinator for more details.
❓ Is there any demo video which I can watch before enrolling to the course?
✅ Yes, we have provided a Demo video section on each course page so that you can get a glimpse into the course you want to enroll.
❓ How soon after signing up would I get access to the learning content?
✅ Yes, we will provide access to all the learning materials after the complete payment for the course.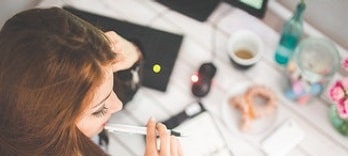 WorkDay Training
⭐⭐⭐⭐⭐
😃 158 Learners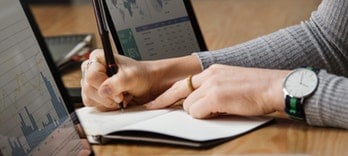 Tibco SpotFire Training
⭐⭐⭐⭐⭐
😃 79 Learners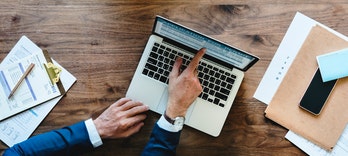 SailPoint Training
⭐⭐⭐⭐⭐
😃 106 Learners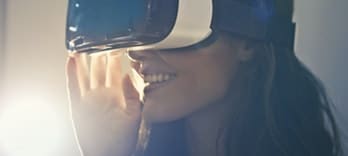 Pega Training
⭐⭐⭐⭐⭐
😃 391 Learners