Systems Security Certified Practitioner SSCP Training
⏰24 hours | ▶️ 24 Videos | 📣 49 Participants | 🔥11 Reviews
Choose a Plan that Works for You
Self Paced
Unlimited Access
Advanced sessions

Interview Q&A

Free study Materials

Premium Technical support
Instructor Led Live Training
Unlimited Access
Live Instructor

Advanced sessions

Interview Q&A

Premium Technical Support
Corporate Training
Unlimited Access
Live Instructor

Advanced sessions

Interview Q&A

Premium Technical Support
 Weekday 
Oct 11(1 HR A DAY)
06:00 PM PST
Enroll Now  →
 Weekday 
Oct 31(1 HR A DAY)
06:00 AM PST
Enroll Now  →
 Weekend 
Oct 29(1 HR A DAY)
07:30 AM IST
Enroll Now  →
 Weekday 
Oct 12(1 HR A DAY)
07:30 AM IST
Enroll Now  →
 Weekday 
Oct 31(1 HR A DAY)
07:30 PM IST
Enroll Now  →
 Weekend 
Oct 29(1 HR A DAY)
07:30 PM IST
Enroll Now  →
Course Description
Systems Security Certified Practitioner Training helps the learners by providing Real-time scenarios, Recorded Videos, and Materials.
Systems Security Certified Practitioner SSCP Course offers hands-on security knowledge.
Systems Security Certified Practitioner course prepared to cover all the essential topics for getting a Job or Certification.
Attend the online demo class of SSCP with us to get a brief idea about the course.
SSCP produces many job opportunities for Students/Professionals having good skills.
It's the best advice to try for Systems Security Certified Practitioner certification to prove your knowledge and experience.
Features
| | |
| --- | --- |
| ✅Lifetime access | ✅Lifetime video access |
| ✅Real-time case studies | ✅The project integrated into the Curriculum |
| ✅24*7 Support from our team of administrators | |
1.Access Controls
1.1 Implement and maintain authentication methods
Single/multifactor authentication
Single sign-on
Device authentication
Federated access
1.2 Support internetwork trust architectures
Trust relationships (e.g., 1-way, 2-way, transitive)
Extranet
Third-party connections
1.3 Participate in the identity management lifecycle
Authorization
Proofing
Provisioning/de-provisioning
Maintenance
Entitlement
Identity and Access Management (IAM) systems
1.4 Implement access controls
Mandatory
Non-discretionary
Discretionary
Role-based
Attribute-based
Subject-based
Object-based
2.Security Operations and Administration
2.1 Comply with codes of ethics
(ISC)² Code of Ethics
Organizational code of ethics
2.2 Understand security concepts
2.3 Document, implement and maintain functional security controls
Deterrent controls
Preventative controls
Detective controls
Corrective controls
Compensating controls
2.4 Participate in asset management
Lifecycle (hardware, software, and data)
Hardware inventory
Software inventory and licensing
Data storage
2.5 Implement security controls and assess compliance
Technical controls (e.g., session timeout, password aging)
Physical controls (e.g., mantrap, cameras, locks)
Administrative controls (e.g., security policies and standards, procedures, baselines)
Periodic audit and review
2.6 Participate in change management
Execute change management process
Identify security impact
Testing /implementing patches, fixes, and updates (e.g., operating system, applications, SDLC)
2.7 Participate in security awareness and training
2.8 Participate in physical security operations (e.g., data center assessment, badging)
3.Risk Identification, Monitoring, and Analysis
3.1 Understand the risk management process
Risk visibility and reporting (e.g., risk register, sharing threat intelligence, Common Vulnerability Scoring System (CVSS))
Risk management concepts (e.g., impact assessments, threat modelling, Business Impact Analysis (BIA))
Risk management frameworks (e.g., ISO, NIST)
Risk treatment (e.g., accept, transfer, mitigate, avoid, recast)
3.2 Perform security assessment activities
Participate in security testing
Interpretation and reporting of scanning and testing results
Remediation validation
Audit finding remediation
3.3 Operate and maintain monitoring systems (e.g., continuous monitoring)
Events of interest (e.g., anomalies, intrusions, unauthorized changes, compliance monitoring)
Logging
Source systems
Legal and regulatory concerns (e.g., jurisdiction, limitations, privacy)
3.4 Analyze monitoring results
Security baselines and anomalies
Visualizations, metrics, and trends (e.g., dashboards, timelines)
Event data analysis
Document and communicate findings (e.g., escalation)
4.Incident Response and Recovery
4.1 Support incident lifecycle
Preparation
Detection, analysis, and escalation
Containment
Eradication
Recovery
Lessons learned/implementation of new countermeasure
4.2 Understand and support forensic investigations
Legal and ethical principles
Evidence handling (e.g., first responder, triage, chain of custody, preservation of scene)
4.3 Understand and support Business Continuity Plan (BCP) and Disaster Recovery Plan (DRP) activities
Emergency response plans and procedures (e.g., information system contingency plan)
Interim or alternate processing strategies
Restoration planning
Backup and redundancy implementation
Testing and drills
5.Cryptography
5.1 Understand fundamental concepts of cryptography
5.2 Understand reasons and requirements for cryptography
Confidentiality
Integrity and authenticity
Data sensitivity (e.g., PII, intellectual property, PHI)
Regulatory
5.3 Understand and support secure protocols
Services and protocols (e.g., IPSec, TLS, S/MIME, DKIM)
Common use cases
Limitations and vulnerabilities
5.4 Understand Public Key Infrastructure (PKI) systems
Fundamental key management concepts (e.g., key rotation, key composition, key creation, exchange, revocation, escrow)
Web of Trust (WOT) (e.g., PGP, GPG)
6.Network and Communications Security
6.1 Understand and apply fundamental concepts of networking
6.2 Understand network attacks and countermeasures (e.g., DDoS, man-in-the-middle, DNS poisoning)
6.3 Manage network access controls
Network access control and monitoring (e.g., remediation, quarantine, admission)
Network access control standards and protocols (e.g., IEEE 802.1X, Radius, TACACS)
Remote access operation and configuration (e.g., thin client, SSL VPN, IPSec VPN, telework)
6.4 Manage network security
Logical and physical placement of network devices (e.g., inline, passive)
Segmentation (e.g., physical/logical, data/control plane, VLAN, ACLs)
Secure device management
6.5 Operate and configure network-based security devices
Firewalls and proxies (e.g., filtering methods)
Network intrusion detection/prevention systems
Routers and switches
Traffic-shaping devices (e.g., WAN optimization, load balancing)
6.6 Operate and configure wireless technologies (e.g., Bluetooth, NFC, WiFi)
Transmission security
Wireless security devices (e.g., WIPS, WIDS)
7.Systems and Application Security
7.1 Identify and analyze malicious code and activity
Malware (e.g., rootkits, spyware, scareware, ransomware, Trojans, virus, worms, trapdoors, backdoors, and remote access Trojans)
Malicious code countermeasures (e.g., scanners, anti-malware, code signing, sandboxing)
Malicious activity (e.g., insider threat, data theft, DDoS, botnet)
Malicious activity countermeasures (e.g., user awareness, system hardening, patching, sandboxing, isolation)
7.2 Implement and operate endpoint device security
7.3 Operate and configure cloud security
7.4 Operate and secure virtual environments
FAQ's
❓ Do you offer any discount/offer?
✅ Yes, offers keep changing from time to time. You can chat with us or call our training coordinator for more details.
❓ Is there any demo video which I can watch before enrolling to the course?
✅ Yes, we have provided a Demo video section on each course page so that you can get a glimpse into the course you want to enroll.
❓ How soon after signing up would I get access to the learning content?
✅ Yes, we will provide access to all the learning materials after the complete payment for the course.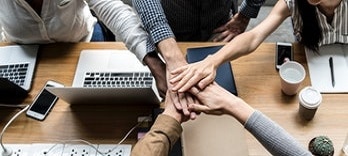 MuleSoft Training
⭐⭐⭐⭐⭐
😃 221 Learners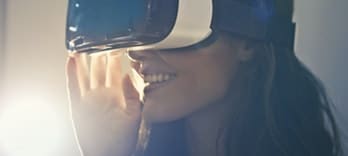 Pega Training
⭐⭐⭐⭐⭐
😃 391 Learners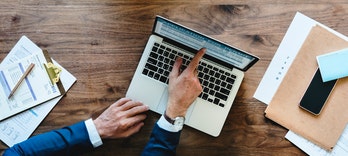 Rpa  Training
⭐⭐⭐⭐⭐
😃 106 Learners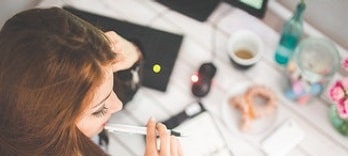 WorkDay Training
⭐⭐⭐⭐⭐
😃 158 Learners