ceh v11 training (certified ethical hacker)
⏰24 hours | ▶️ 24 Videos | 📣 49 Participants | 🔥11 Reviews
Choose a Plan that Works for You
Self Paced
Unlimited Access
Advanced sessions

Interview Q&A

Free study Materials

Premium Technical support
Instructor Led Live Training
Unlimited Access
Live Instructor

Advanced sessions

Interview Q&A

Premium Technical Support
Corporate Training
Unlimited Access
Live Instructor

Advanced sessions

Interview Q&A

Premium Technical Support
 Weekday 
Mar 14(1 HR A DAY)
06:00 PM PST
Enroll Now  →
 Weekday 
Mar 31(1 HR A DAY)
06:00 AM PST
Enroll Now  →
 Weekend
Mar 18(1 HR A DAY)
06:00 PM PST
Enroll Now  →
 Weekday 
Mar 15(1 HR A DAY)
07:30 AM IST
Enroll Now  →
 Weekday 
Mar 31(1 HR A DAY)
07:30 PM IST
Enroll Now  →
 Weekend 
Mar 19(1 HR A DAY)
07:30 AM IST
Enroll Now  →
Course Description
CEH v11Training( Certified Ethical Hacker ) is an advanced process in ethical hacking Courses internationally recognized for security training. Many companies use this advanced network package analysis system to check and build technics to develop network security concepts to protect the Data from Hackers.
It validates your ability to identify and effectively work on safe programming. Now join the CloudFoundation by more efficient instructors team skills through online Classes.
Now you can also learn the latest version of Technology in Cybersecurity and get 100% certification in your professional career path at any point.
Also, grab a great job opportunity by giving the CEH v11 certifcation in the highest leading companies on this process.
Features
| | |
| --- | --- |
| ✅Lifetime access | ✅Lifetime video access |
| ✅Real-time case studies | ✅The project integrated into the Curriculum |
| ✅24*7 Support from our team of administrators | |
1.Introduction To Ethical Hacking
This module introduces you to the basic concepts of hacking, what is hacking, who are hackers, their intent, and other related terminologies.
The next modules dive deeper into the various phases of hacking, which would help you in thinking with the mindset of a hacker.
2.Foot Printing And Reconnaissance
Gathering information from various sources using foot printing tools and how to defend against the same.
3.Scanning Networks
Different techniques to identify and scan the network, host, and port discovery by utilizing various scanning tools.
4.Enumeration
Finding detailed information about the hosts and ports discovered during scanning. this module now includes
Sub-domains like nfs enumeration and related tools, dns cache snoop- ing, and dnssec zone walking, along with the countermeasures.
5.Vulnerability Analysis
It introduces the concepts of vul- nerability assessment, its types, along with a hands-on experience of tools that are currently used in the industry.
6.System Hacking
It focuses on the "how" part. how to gain access of the system, how to escalate privileges, how to maintain access, and how to clear you're tracks.
The next modules help to develop a deeper understanding of various defense and attack methodologies and concepts that aid the process of hacking.
 
7.Malware Threats
Malware threat terminologies, viruses, worms, trojans, their analysis, and countermeasures to prevent data loss. the introduction and analysis of malware like, emotet and fileless that are gaining popularity have been updated under this section. apt concepts have also been added.
8.Sniffing
Packet sniffing techniques, associated tools, and related defensive techniques.
9.Social Engineering
Since humans are the most significant vulnerability for any organization, it becomes essential to understand how attackers use them for their purpose for carrying out attacks like identity theft, impersonation, insider threat, and how to defend against such social engineering attacks.
10.Denial-Of-Service
As dos and ddos are some of the most common purposes of attackers, this module talks about these attacks, use cases, and the related attack and defense tools.
11.Session Hijacking
To provide a deeper understanding of the technique, its purpose, tools used along with the countermeasures.
12.Evading Ids, Firewalls, And Honeypots
Understand the terminologies and working of these inline defenses and techniques to learn how to evade these while performing an attack.
13.Hacking Web Servers
Web servers based attacks, meth- odologies, tools used, and defense
14.Hacking Web Applications
Web application-based attacks, techniques, and mitigation.
15.Hacking Wireless Networks
Wireless encryption, wire- less hacking, and bluetooth hacking-related concepts
16.Hacking Mobile Platforms
Management of mobile devic- es, mobile platform attack vectors, and vulnerabilities related to an- droid and ios systems
17.Iot Hacking
Recognizing the vulnerabilities in iot and ensuring the safety of iot devices. operational technology (ot) essen- tials, introduction to ics, scada, and plc, threats, attack methodolo- gies, and attack prevention. the concept of ot is a new addition.
18.Cloud Computing
Cloud computing, threats, and security. additionally, the essentials of container technology and serverless com- puting have been added.
19.Cryptography
Encryption algorithms, public key infra- structure (pki), cryptographic attacks, and cryptanalysis.
FAQ's
❓ Do you offer any discount/offer?
✅ Yes, offers keep changing from time to time. You can chat with us or call our training coordinator for more details.
❓ Is there any demo video which I can watch before enrolling to the course?
✅ Yes, we have provided a Demo video section on each course page so that you can get a glimpse into the course you want to enroll.
❓ How soon after signing up would I get access to the learning content?
✅ Yes, we will provide access to all the learning materials after the complete payment for the course.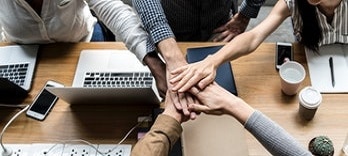 MuleSoft Training
⭐⭐⭐⭐⭐
😃 221 Learners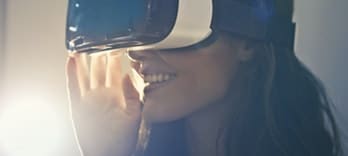 Pega Training
⭐⭐⭐⭐⭐
😃 391 Learners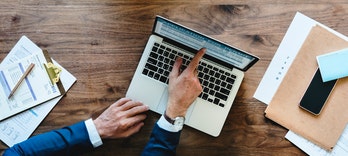 Rpa  Training
⭐⭐⭐⭐⭐
😃 106 Learners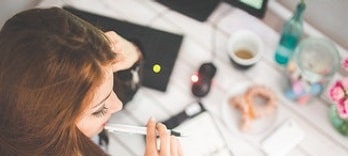 WorkDay Training
⭐⭐⭐⭐⭐
😃 158 Learners