Guidewire Claim Center Training – The only Course you need
⏰24 hours | ▶️ 24 Videos | 📣 49 Participants | 🎓 4085 Reviews | 4.8 ⭐⭐⭐⭐⭐
Choose a Plan that Works for You
Self Paced
Unlimited Access
Advanced sessions

Interview Q&A

Free study Materials

Premium Technical support
Instructor Led Live Training
Unlimited Access
Live Instructor

Advanced sessions

Interview Q&A

Premium Technical Support
Corporate Training
Unlimited Access
Live Instructor

Advanced sessions

Interview Q&A

Premium Technical Support
 Weekday 
Dec 14(1 HR A DAY)
07:00 PM PST
Enroll Now  →
 Weekday 
Dec 28(1 HR A DAY)
07:00 AM PST
Enroll Now  →
 Weekend
Dec 23(1 HR A DAY)
09:30 PM PST
Enroll Now  →
 Weekday 
Dec 15(1 HR A DAY)
07:30 AM IST
Enroll Now  →
 Weekday 
Dec 28(1 HR A DAY)
07:30 PM IST
Enroll Now  →
 Weekend 
Dec 24(1 HR A DAY)
07:00 AM IST
Enroll Now  →
Course Description
Guidewire Claim Center Training is a complete CMS(Content Management Solution) for developing websites, Mobile Applications and Forms. It is used to handle your marketing assets. Through Guidewire Claim Center Training, you can increase your brand demand and Customer Loyalty. By 2025, Guidewire Claim Center Training will become one of the top content management systems.
After analyzing its progress in the market, we have designed this course based on the latest trends.
Major companies using Guidewire Claim Center Training) are Dell, Barclays, Deloitte, Informatica, Mastercard, Microsoft, UBS, Thermo Fisher Scientific, DuPont, Palo Alto Networks.
The average salary of Guidewire Claim Center Training per annum is $168,200 – Neuvoo
Features
| | |
| --- | --- |
| ✅Lifetime access | ✅Lifetime video access |
| ✅Real-time case studies | ✅The project integrated into the Curriculum |
| ✅24*7 Support from our team of administrators | |
1.The Claim File
The Claim Center data model
The claim files
2.Claims Process and Intro to Intake
Claims processing – business perspective
Claims processing – functional perspective
The claim intake process
Automated claim setup
New claim validation
3.ClaimCenter Demo
Demonstration of Claim Center functionality
4.Introduction to Claim Center Configuration
ClaimCenter data model
ClaimCenter user interface
ClaimCenter rules
Importing data into ClaimCenter
5.Configuring Location Groups
Location group basics
Location group configuration
Page configuration
6.Configuring Wizards
Wizard basics
Wizard configuration
Wizard step configuration
7.Configuring Claim Setup
Claim setup basics
Preset up rules
Segmentation rules
Workplan rules
Exposure and activity setup
8.Configuring LOB Typelists
Line of business model
The LOB typelists
The LOB editor
LOB model configuration
9.Configuring LOB User Interface
LOB model and the user interface
Configuring exposure types
Configuring new exposure menu behavior
10.Configuring Validation Rules
Types of validation
Validation rule basics
Validation rules in the user interface
Warnings and errors
Identifying invalid fields
11.Configuring Permissions
ClaimCenter security functionality
Checking system permissions in Gosu
Creating system permissions
Application permission keys
12.Contact Roles
Contact roles
Categorizing contact
Contact role configuration
Contact role type constraints
Entity role constraints
13.ClaimContact Widgets
ClaimContact widget basics
Configuring ClaimContact widgets
14.Intro to Transaction Rules
Transaction basics
Transaction data model
Transactions and Gosu
The Financial Calculations Library
15.Configuring Transaction Validation Rules
Transaction and check life cycles
Transaction validation basics
Transaction validation rules
16.Configuring Transaction Approval Rules
Transaction approval basics
Authority limits
Transaction approval rules
Approval routing rules
FAQ's
❓ Do you offer any discount/offer?
✅ Yes, offers keep changing from time to time. You can chat with us or call our training coordinator for more details.
❓ Is there any demo video which I can watch before enrolling to the course?
✅ Yes, we have provided a Demo video section on each course page so that you can get a glimpse into the course you want to enroll.
❓ How soon after signing up would I get access to the learning content?
✅ Yes, we will provide access to all the learning materials after the complete payment for the course.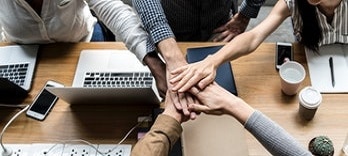 MuleSoft Training
⭐⭐⭐⭐⭐
😃 221 Learners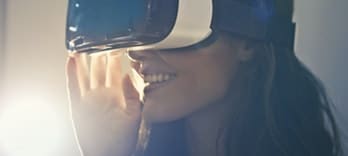 Pega Training
⭐⭐⭐⭐⭐
😃 391 Learners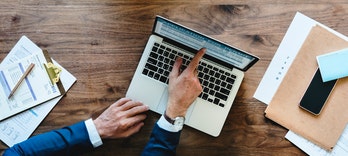 SailPoint Training
⭐⭐⭐⭐⭐
😃 106 Learners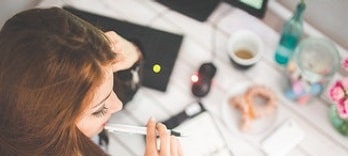 WorkDay Training
⭐⭐⭐⭐⭐
😃 158 Learners