CA SiteMinder Training The only IAM Course you need
⏰24 hours | ▶️ 24 Videos | 📣 49 Participants | 🎓 3921 Reviews | 4.8 ⭐⭐⭐⭐⭐
Choose a Plan that Works for You
Self Paced
Unlimited Access
Advanced sessions

Interview Q&A

Free study Materials

Premium Technical support
Instructor Led Live Training
Unlimited Access
Live Instructor

Advanced sessions

Interview Q&A

Premium Technical Support
Corporate Training
Unlimited Access
Live Instructor

Advanced sessions

Interview Q&A

Premium Technical Support
 Weekday 
Dec 14(1 HR A DAY)
07:00 PM PST
Enroll Now  →
 Weekday 
Dec 27(1 HR A DAY)
07:00 AM PST
Enroll Now  →
 Weekend
Dec 23(1 HR A DAY)
07:00 PM PST
Enroll Now  →
 Weekday 
Dec 15(1 HR A DAY)
07:30 AM IST
Enroll Now  →
 Weekday 
Dec 27(1 HR A DAY)
07:30 PM IST
Enroll Now  →
 Weekend 
Dec 24(1 HR A DAY)
07:30 AM IST
Enroll Now  →
Course Description
So you want to learn CA SiteMinder Training? Great job!
Do you know CA SiteMinder Training  is the most trending Analytics course?
There are massive opportunities in CA SiteMinder Training as it leads the Analytics market.
Our CA SiteMinder Training course is a job oriented course ie at the end of the course you can
easily clear interviews or on board into an ongoing CA SiteMinder Training project.
Also the salaries in CA SiteMinder Training is very impressive (Indeed.com report)
Features
| | |
| --- | --- |
| ✅Lifetime access | ✅Lifetime video access |
| ✅Real-time case studies | ✅The project integrated into the Curriculum |
| ✅24*7 Support from our team of administrators | |
1.Conceptual Overview
N-Tier Architecture
eTrustSiteMinder Components and Features
Single-Sign-On
Cookies
Failover and Load Balancing
Policy Server Services
Policy Server Objects
SiteMinder 6.0 Components and Features
Introduction to the Transpolar Airways Case Study
Total Process Flow
2.Policy Server Installation
Prerequisites
Install & Access the Policy Server
Creating a Policy Store
Unattended Installs
Policy Server Error and Profiler Logs
Cryptographic Hardware Support
Unix Installation Review
3.Web Agent Installation
Web Agent Model
Preparing for Web Agent installation
Install the Web Agent
Unattended installs
Settings Added to Web Server
Test the Web Agent
Troubleshooting
Unix Installation Review
4.Option Pack Installation
Option Pack Overview
Installation
Post installation verification
Additional setup requirements
5.Policy Server System Management
Policy Server Processes
Policy Server Executives
Policy Server Management Console
Policy Server User Interface
Global Settings
Cache Management
User Management
Key Management
6.Web Agent Management
Configuring Web Agents
Web Agent to Policy Server Communication
Virtual Servers
Caching
Single Sign-On
Credential Collectors
Security
Logging
7.Administrators
eTrustSiteMinder Project Team
Deployment Considerations
Administrative Tasks
System and Domain Administrators
Shared Administrative Tasks
Deleting Administrators
8.System Tasks
Gather Deployment Information
Agents and Agent Groups
User Directories
Designing Application Security
Policy Domains
Authentication Schemes
Primary Realms
9.Domain Tasks
eTrustSiteMinder Security Model
Domain Administrators
Task Analysis
Domain Objects
Testing Security Logic
 
10.Responses
Using Responses for Personalization
Using Responses for Redirection
Global Policies
Overriding SiteMinder Session Settings
eTrust SiteMinder's Default Headers
11.eTelligent Rules
Overview
Variables
Using Variables in Policy Expressions
Using Variables in Responses
12.Authentication Services
Authentication Schemes
Basic Authentication
HTML Forms-Based Authentication
Identifying Users by Certificate
Anonymous Authentication Scheme
Custom Authentication Schemes
Impersonation
13.Password Services
Password Services
Password Services Process Flow
Password Policies
User Session and Account Management
Password Services Forms
FAQ's
❓ Do you offer any discount/offer?
✅ Yes, offers keep changing from time to time. You can chat with us or call our training coordinator for more details.
❓ Is there any demo video which I can watch before enrolling to the course?
✅ Yes, we have provided a Demo video section on each course page so that you can get a glimpse into the course you want to enroll.
❓ How soon after signing up would I get access to the learning content?
✅ Yes, we will provide access to all the learning materials after the complete payment for the course.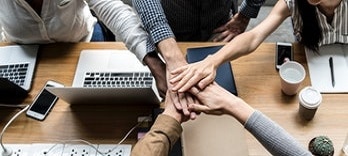 MuleSoft Training
⭐⭐⭐⭐⭐
😃 221 Learners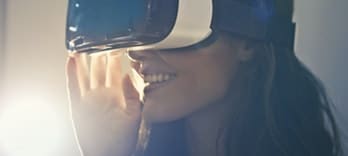 Pega Training
⭐⭐⭐⭐⭐
😃 391 Learners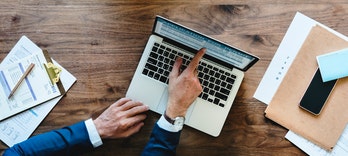 Rpa  Training
⭐⭐⭐⭐⭐
😃 106 Learners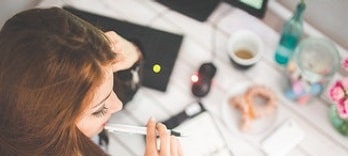 WorkDay Training
⭐⭐⭐⭐⭐
😃 158 Learners