SCCM Training – The only Course you need
⏰36 hours | ▶️ 36 Videos | 📣 48 Participants | 🎓 4817 Reviews | 4.9 ⭐⭐⭐⭐⭐
Choose a Plan that Works for You
Self Paced
Unlimited Access
Advanced sessions

Interview Q&A

Free study Materials

Premium Technical support
Instructor Led Live Training
Unlimited Access
Live Instructor

Advanced sessions

Interview Q&A

Premium Technical Support
Corporate Training
Unlimited Access
Live Instructor

Advanced sessions

Interview Q&A

Premium Technical Support
 Weekday 
Dec 15(1 HR A DAY)
07:30 AM PST
Enroll Now  →
 Weekday
Dec 27(1 HR A DAY)
06:00 PM PST
Enroll Now  →
 Weekend 
Dec 24(1 HR A DAY)
07:30 AM PST
Enroll Now  →
 Weekday 
Dec 15(1 HR A DAY)
08:00 PM IST
Enroll Now  →
 Weekday 
Dec 28(1 HR A DAY)
06:30 AM IST
Enroll Now  →
 Weekend 
Dec 24(1 HR A DAY)
08:00 PM IST
Enroll Now  →
Course Description
SCCM Training is intended to speed up one's understanding of the system center and increase proficiency in effectively managing and deploying systems and devices.
It makes it easier for administrators to use System Centre components capability to manage large-scale environments.
Additionally, topics such as installing operating systems by utilizing a system center configuration manager (SCCM) are covered throughout the course.
In addition, the students are instructed in the most effective procedures and optimization strategies required for the efficient operation of the systems.
After completing the SCCM course, the student can configure, manage, and deploy programs and manage system updates, settings, and policies.
To guarantee that students completely comprehend the blogs & material, the SCCM Training includes videos and guidelines provided by professionals in the field, practice tests, and performance evaluations.
SCCM Online Training teaches IT professionals to utilise System Centre Configuration Manager (SCCM), a powerful Windows system management application.
Participants will learn how to install SCCM for automatic software distribution, where to find and manage assets, how to configure and troubleshoot software updates, and much more.
Both a recorded version and a live version of the materials for the SCCM online course may be accessed.
Students who finish the course wing grade and fulfill all prerequisites can get a completion certificate.
SCCM training classes are designed for participants with experience with SCCM and an understanding of network infrastructure before starting the lesson.
It is an outstanding resource for system administrators, IT engineers, security people, and other system administration and deployment professionals.
SCCM class aims to give students a fundamental understanding of SCCM, including its design, configuration, and deployment methods.
The SCCM training course is a beautiful resource appropriate for IT professionals trying to establish strong system management abilities.
The course's in-depth content and the ability to earn a completion certification will undoubtedly benefit professionals in their respective positions.
This training equips participants with the knowledge and skills necessary to guarantee that the administration of their system is as effective and efficient as is humanly feasible.
SCCM Training is a beautiful course for IT professionals to acquire the skills they need to ensure efficient and safe administration of their systems.
It is a resource that is extremely useful not just for administrators but also those who are not administrators.
The training gives students an in-depth understanding of the SCCM architecture, apps, software updates, and guidance on deploying, maintaining, and protecting their systems.
Students who successfully finish the course will be equipped with the appropriate skill set to manage and deploy strategies and devices more effectively.
The SCCM Training Certification prepares IT professionals to design, deploy, configure, troubleshoot, and operate an SCCM system.
Candidates for this certification will learn how to manage and deploy programs, devices, software updates, and security policies throughout an organization using SCCM.
After completing the course, candidates can handle the distribution of software, operating system images, patches, and updates to various devices.
IT professionals that obtain the SCCM certification can successfully secure, monitor, and manage an organization's IT infrastructure.
The SCCM interview Q&A assists potential candidates in preparing for technical interviews to examine their understanding of the System Centre Configuration Manager.
It can review architecture, design, security, deployments, troubleshooting, and other issues.
SCCM Administration's most crucial aspects are also discussed.
This detailed handbook will assist prospective candidates in preparing for and acing the interview.
CloudFoundation SCCM Training teaches professionals how to configure, administer, and deploy SCCM solutions.
SCCM training covers installation to advanced troubleshooting and administration.
You'll practice installation, configuration, security, reporting, and complex implementations.
Features
| | |
| --- | --- |
| ✅Lifetime access | ✅Lifetime video access |
| ✅Real-time case studies | ✅The project integrated into the Curriculum |
| ✅24*7 Support from our team of administrators | |
1.Overview of System Center Configuration Manager
Overview of the System Center Configuration Manager
Benefits of Implementing System Center Configuration Manager (SCCM)
Overview of the System Center Configuration Manager (SCCM) Hierarchy
What Is a Central /Primary / Secondary Site?
Configuration Manager Site System Roles
How Data Flows and Replicates in a Hierarchy
Monitoring Site and Component Status
Planning a System Center Configuration Manager (SCCM) Stand-Alone Primary Site
2. System Center Configuration Manager Primary Site Deployment
Exploring the System Center Configuration Manager (SCCM) Console with all prerequisites
Extending the Active Directory Schema
Installing and Configuring SQL Database Server
Configuring Network Firewall Settings
Installing a System Center Configuration Manager (SCCM) Site Server
Exploring the Configuration Manager Console
Searching in the Configuration Manager Console
Monitoring and Troubleshooting a Configuration Manager Site
Reviewing Log Files by Using Configuration Manager Trace Log Tool
3. Discovering and Organizing Resources
Overview of Discovery Methods
Active DirectoryDiscovery Methods/Network Discovery/Heartbeat Discovery?
Configuring (Forest, Groups, System, Users) discovery methods
Configuring boundaries and boundary groups
Configuring client assignments
Overview and Managing user and device collections
Create device and user collection with direct, query-based membership rules
4. Managing the Configuration Manager Client
Overview of a Client Push method, Sitewide/Software Update Point/Group Policy/Manual/Logon Script/OSD
Preparing the Site for Client Installation
Configuring SCCM client deployment methods
Configuring User and Device Policies for SCCM client deployment
Deploying Configuration Manager Clients
Configuring and Monitoring Client Installation Process and Status
5. Managing Inventory and Software Metering
Configuring Asset Intelligence
Configuring Hardware Inventory
Configuring Software Inventory
Configure and manage hardware and software inventory, monitor inventory data flow
Overview, Benefit and Configuring of software metering.
Lab: Configuring and Managing Inventory Collection
6.Querying and Reporting Data
Preparing site to run queries and reports by using SQL Server Reporting Services.
Introduction and Managing Queries
Configuring SQL Server Reporting Services
Introduction to SCCM and Web portal reports
Overview to SQL Management Studio tables and view data
Creating custom reports by joining multiple SQL Data Tables using SQL Management Studio and SQL Report Builder
7.Managing Software Deployments by Using Application and Package Model
Introduction to Applications and Packages models
Configuring Software Distribution / Software Distribution Concepts
Creating and deploying Application with approval flow concepts, detection method and deployment requirement
Distributing Content to Distribution Points
Deploying an Application to a User or a Device
What Is a Software Center?
Configuring the Application Catalog
Configuring Packages and Programs
Managing Application Deployment
Viewing Log files, Monitoring and Troubleshooting application deployment
8.Deploying and Managing Software Updates
Overview of Software Updates /Prerequisites for the Software Updates Feature
Preparing the Configuration Manager Site for Software Updates
Configuring Software Update types product classifications
Synchronizing the Software Update Catalog Metadata with Microsoft Update Server
Creating Software Update Groups and Deployment Packages
Deploying and Managing Software Updates
Configuring Automatic Deployment Rules
Software Updates Reports
Viewing Log files, Monitoring and Troubleshooting Software Updates
9. Managing Operating System Deployment
Overview of Operating System Deployment /Prerequisites for the Operating System Deployment
Configure DHCP Server as a prerequisite for Operating System Deployment
Preparing the Site for Operating System Deployment
Capturing a Reference Computer Operating System Image
Creating an Operating System Task Sequence to Deploy an Image
Deploying an Operating System
Viewing Log files, Monitoring and Troubleshooting Windows Operating System Deployment
10.Implementing Endpoint Protection by Using System Center Configuration Manager (SCCM)
Overview of Endpoint Protection in Configuration Manager
Configuring and Monitoring Endpoint Protection Policies
11.Managing Compliance Settings and profiles
Overview of Compliance Settings
Creating Configuration Item and Compliance Baseline for devices
Configure compliance detection and remediation method
Viewing Compliance Results
12.Mobile Device Management Using System Center Configuration Manager (SCCM)
Overview of Mobile Device Management
Managing Mobile Devices by using the Windows Intune Connector
Create policies and compliance settings for mobile devices.
Enroll mobile devices using Microsoft Company Portal
Deploying Application to Mobile Devices
13. Configuring Power Management, and Remote Control
Configuring Power Management Settings
Configuring Remote Control
14.Overview of Configuration Manager Site Maintenance
Performing Backup and Recovery of a System Center Configuration Manager (SCCM) Site
Monitoring System Center Configuration Manager (SCCM) Site Systems
15.Addition of a new Secondary Site
Install a new secondary site
Assign devices to point to the secondary site using boundary and boundary group
Deploy applications to devices through secondary site DP
Viewing Log files, Monitoring and Troubleshooting
16.Miscellaneous Topics
Maintenance Window Configuration
Role-Based Administration
Accessing SCCM console from a different computer
Resource Explorer
Windows 10 Servicing Model
Office 365 Client update deployment
Upgrade SCCM from old version to new version
FAQ's
❓ Do you offer any discount/offer?
✅ Yes, offers keep changing from time to time. You can chat with us or call our training coordinator for more details.
❓ Is there any demo video which I can watch before enrolling to the course?
✅ Yes, we have provided a Demo video section on each course page so that you can get a glimpse into the course you want to enroll.
❓ How soon after signing up would I get access to the learning content?
✅ Yes, we will provide access to all the learning materials after the complete payment for the course.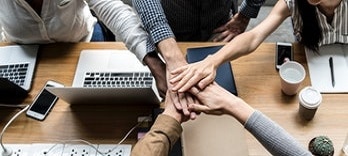 MuleSoft Training
⭐⭐⭐⭐⭐
😃 221 Learners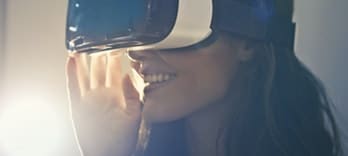 Pega Training
⭐⭐⭐⭐⭐
😃 391 Learners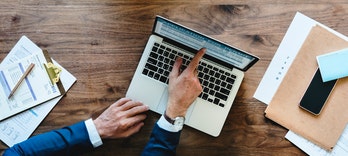 SailPoint Training
⭐⭐⭐⭐⭐
😃 106 Learners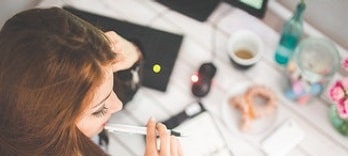 WorkDay Training
⭐⭐⭐⭐⭐
😃 158 Learners