Salesforce DX Training – The only Course you need
⏰26 hours | ▶️ 23 Videos | 📣 80 Participants | 🔥 36 Reviews
Choose a Plan that Works for You
Self Paced
Unlimited Access
Advanced sessions

Interview Q&A

Free study Materials

Premium Technical support
Instructor Led Live Training
Unlimited Access
Live Instructor

Advanced sessions

Interview Q&A

Premium Technical Support
Corporate Training
Unlimited Access
Live Instructor

Advanced sessions

Interview Q&A

Premium Technical Support
 Weekday 
Sep 11(1 HR A DAY)
06:30 PM PST
Enroll Now  →
 Weekday 
Sep 29(1 HR A DAY)
07:30 AM PST
Enroll Now  →
 Weekend
Sep 16(1 HR A DAY)
08:30 PM PST
Enroll Now  →
 Weekday 
Sep 12(1 HR A DAY)
07:00 AM IST
Enroll Now  →
 Weekday 
Sep 29(1 HR A DAY)
08:00 PM IST
Enroll Now  →
 Weekend 
Sep 17(1 HR A DAY)
09:00 AM IST
Enroll Now  →
Course Description
Begin your Salesforce DX Training now to explore a lightning speed platform for creating and managing apps.
Enjoy working on the Command-line interface of Salesforce for an easy workflow process.
We at CloudFoundation provide online classes for Salesforce DX, covering all the building blocks in it.
Learn with ease, including recorded session videos, study documents, use cases, and many more.
Salesforce DX developer has plenty of opportunities in the market, according to the popular hiring websites.
Need Salesforce DX Certification training? Then, reach us for complete details.
Features
| | |
| --- | --- |
| ✅Lifetime access | ✅Lifetime video access |
| ✅Real-time case studies | ✅The project integrated into the Curriculum |
| ✅24*7 Support from our team of administrators | |
1.Command Line Primer
Print Working Directory and Change Directory
Make a New Folder
Make and delete a New File
2.Command Line Primer(Windows)
3.Text Editors
Install Visual Studio Code and Plugins for Salesforce Development
Install the 'code' command
4.SFDX Setup and Basic Commands
Sign Up for A Dev Hub Org Trail
Install the SFDX CLI
Create a Scratch Org
Pushing and Pulling Code to/from Scratch Orgs
5.Git Primer
Setup Git and GitHub
Commit changes to your Repo and Push to Git Hub
Create and switch to a new branch
6.Add Git to Yours SFDX Project
7.Manage Users with SFDX
Create a User
Create a User and Specify Username/Email
Generate a Password and List Users
8.Schemas
Display the Schema for an Object
List the Object for a Category
9.Manage Data with SFDX
Execute SOQL with SFDX
Create a Resource
Read a Record
Delete a Record
Update a Record
10.Apex with SFDX
Execute Anonymous Apex Code
View Logs
Create an Apex Class
11.Deploying with SFDX
Section Intro
Get the Repo for this Section
Push to Scratch Org
Push to Dev/Sandbox Org
12.Getting Fancy and Next Steps
App Development and Continuous Integration with SFDX
Other Learning Resources
FAQ's
❓ Do you offer any discount/offer?
✅ Yes, offers keep changing from time to time. You can chat with us or call our training coordinator for more details.
❓ Is there any demo video which I can watch before enrolling to the course?
✅ Yes, we have provided a Demo video section on each course page so that you can get a glimpse into the course you want to enroll.
❓ How soon after signing up would I get access to the learning content?
✅ Yes, we will provide access to all the learning materials after the complete payment for the course.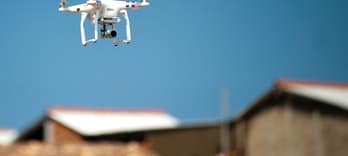 Blue Prism Training
⭐⭐⭐⭐⭐
😃 320 Learners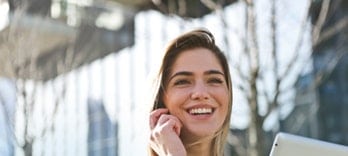 Robotic Process Automation (RPA) Training
⭐⭐⭐⭐⭐
😃 331 Learners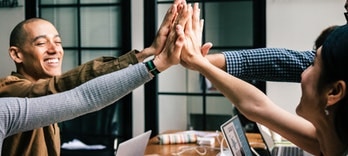 OpenSpan Training
⭐⭐⭐⭐⭐
😃 30 Learners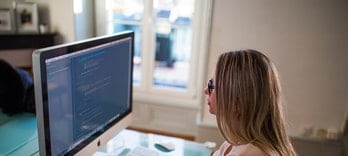 Automation Anywhere
⭐⭐⭐⭐⭐
😃 112 Learners