IBM Tivoli Identity Manager Training The only IAM Course you need
⏰24 hours | ▶️ 24 Videos | 📣 49 Participants | 🔥11 Reviews
Choose a Plan that Works for You
Self Paced
Unlimited Access
Advanced sessions

Interview Q&A

Free study Materials

Premium Technical support
Instructor Led Live Training
Unlimited Access
Live Instructor

Advanced sessions

Interview Q&A

Premium Technical Support
Corporate Training
Unlimited Access
Live Instructor

Advanced sessions

Interview Q&A

Premium Technical Support
 Weekday 
Oct 11(1 HR A DAY)
06:00 PM PST
Enroll Now  →
 Weekday 
Oct 27(1 HR A DAY)
06:00 AM PST
Enroll Now  →
 Weekend
Oct 28(1 HR A DAY)
06:00 PM PST
Enroll Now  →
 Weekday 
Oct 12(1 HR A DAY)
07:30 AM IST
Enroll Now  →
 Weekday 
Oct ​27(1 HR A DAY)
07:30 PM IST
Enroll Now  →
 Weekend 
Oct 29(1 HR A DAY)
07:30 AM IST
Enroll Now  →
Course Description
So you want to learn IBM Tivoli Identity Manager Training? Great job!
Do you know IBM Tivoli Identity Manager Training  is the most trending Analytics course?
There are massive opportunities in IBM Tivoli Identity Manager Training as it leads the Analytics market.
Our IBM Tivoli Identity Manager Training course is a job oriented course ie at the end of the course you can
easily clear interviews or on board into an ongoing IBM Tivoli Identity Manager Training project.
Also the salaries in IBM Tivoli Identity Manager Training is very impressive (Indeed.com report)
Features
| | |
| --- | --- |
| ✅Lifetime access | ✅Lifetime video access |
| ✅Real-time case studies | ✅The project integrated into the Curriculum |
| ✅24*7 Support from our team of administrators | |
1.Introduction and Overview
IBM Tivoli Access Manager functions
IBM Tivoli Access Manager for e-business
2.Installation
Product prerequisites
Supported platforms and the user registries.
Installing Tivoli Access Manager
3.Tivoli Access Manager and the LDAP User Registry
Lightweight Directory Access Protocol overview
Lightweight Directory Access Protocol entries
Role the user registry in IBM Tivoli Access Manager
4.Managing Access Control
pdadmin and the Web Portal Manager
Managing users and groups
Domain membership and multiple domains
Defining access control lists (ACLs)
Managing access control lists
Protected object policies (POPs)
Managing protected object policies
Internet Protocol (IP) authentication
5.Introduction to WebSEAL
Overview and architecture
Protecting web resources.
WebSEAL authentication mechanisms
WebSEAL junctions
Web space scalability
Single sign-on
6.WebSEAL Installation and Configuration
WebSEAL installation components
WebSEAL installation prerequisites
Installation
Configuration
Management
7.WebSEAL Authentication
Basic authentication
Authentication methods
Forms authentication
Client-side certificate authentication
HTTP header authentication
Internet Protocol (IP) authentication
Token authentication
8.WebSEAL Junctions
Standard WebSEAL junctions
Managing standard WebSEAL junctions
WebSEAL link filtering
Transparent path junctions
9.Single Sign-on
Basic authentication single sign-on
Global single sign-on (GSO)
Forms single sign-on
Single sign-on using HTTP Basic Authentication (BA) headers
Supplying client identity and generic password
Forwarding original client BA header information
Removing client BA header information
10.Session Management Server (SMS)
Server Redundancy
Using SMS to support redundancy between WebSEAL instances
Session management using SMS
11.Logging and Auditing
TAMeB and WebSEAL logging capabilities
Difference between logging and auditing in a TAMeB context
Configuring logging
Configuring auditing
12.Producing Reports
Common Audit Service (CAS) installation
Tivoli Common Reporting (TCR) installation
Configuring Tivoli Access Manager components to send audit information to CAS.
Generating audit reports
13.Protecting JEE Applications
Java authorization contract for containers (JACC) and TAM interaction
Configuring authorization and user mapping to secure Java Enterprise Edition (JEE) applications
FAQ's
❓ Do you offer any discount/offer?
✅ Yes, offers keep changing from time to time. You can chat with us or call our training coordinator for more details.
❓ Is there any demo video which I can watch before enrolling to the course?
✅ Yes, we have provided a Demo video section on each course page so that you can get a glimpse into the course you want to enroll.
❓ How soon after signing up would I get access to the learning content?
✅ Yes, we will provide access to all the learning materials after the complete payment for the course.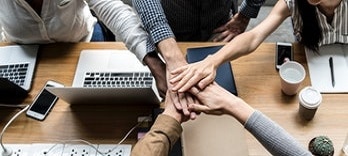 MuleSoft Training
⭐⭐⭐⭐⭐
😃 221 Learners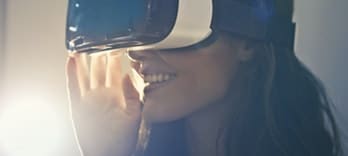 Pega Training
⭐⭐⭐⭐⭐
😃 391 Learners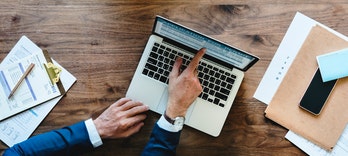 Rpa  Training
⭐⭐⭐⭐⭐
😃 106 Learners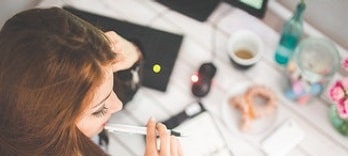 WorkDay Training
⭐⭐⭐⭐⭐
😃 158 Learners