Informatica Cloud Application Integration Training – The only Product Information Management Course you need
Choose a Plan that Works for You
Self Paced
Unlimited Access
Advanced sessions

Interview Q&A

Free study Materials

Premium Technical support
Instructor Led Live Training
Unlimited Access
Live Instructor

Advanced sessions

Interview Q&A

Premium Technical Support
Corporate Training
Unlimited Access
Live Instructor

Advanced sessions

Interview Q&A

Premium Technical Support
 Weekday 
Oct 13(1 HR A DAY)
07:00 AM PST
Enroll Now  →
 Weekday 
Oct 26(1 HR A DAY)
06:30 PM PST
Enroll Now  →
 Weekend 
Oct 21(1 HR A DAY)
07:00 PM PST
Enroll Now  →
 Weekday 
Oct 13( 1 HR A DAY)
06:30 PM PST
Enroll Now  →
 Weekday 
Oct 27( 1 HR A DAY)
07:00 AM IST
Enroll Now  →
 Weekend 
Oct 22(1 HR A DAY)
07:30 AM IST
Enroll Now  →
Course Description
The Informatica Cloud Application Integration Training is an engaging program that is intended to assist students in gaining a comprehensive understanding of the Informatica Cloud Services Platform.
Students will gain knowledge about the many methods of the platform, as well as knowledge on how to make use of dedicated tools to integrate diverse applications and services through a single interface.
Students will learn deeper comprehension of the product and everything it offers to provide power to your apps, services, and solutions.
They will be able to create and construct processes for application integration utilizing the platform, and they will be able to start receiving data from several sources, processing it, and merging it so that it can be seen in a unified format.
Informatica Cloud Application Integration course covers topics such as the modeling of various integration processes, the importing of respective data, the transformation rules, the deployment of the process, and the administration of integration process triggers.
In addition, you will learn how to start and set up workspaces, develop and maintain mappings, and map sources and targets to transform data during this course.
This course also covers the most recent versions of the integration tools offered by Informatica Cloud, including the most recent advancements that ensure the efficient and effective implementation of integration requirements across various business scenarios.
Students will gain a profound grasp of how to use the platform to derive the most benefit possible from cloud-hosted apps and learn about the many methods used to integrate services in an environment that uses cloud computing.
You will also gain an understanding of the Informatica Cloud platform's essential parts and how to configure those parts to establish dependable connections across applications.
Students will acquire the knowledge necessary to establish and set up cloud linkages, use the Cloud Designer, and integrate several other components, including the Application Explorer, Cloud Connectors, and Cloud APIs.
Through hands-on activities and demonstrations, Students will learn how to control the platform to begin integrations with various popular cloud-based programs like Salesforce, NetSuite, Microsoft Dynamics CRM, and many others.
In addition, Students will investigate more sophisticated features of the platform, including data mapping, data purification, exception management, scheduling, and built-in analytics, among other subjects.
After completing Informatica Cloud Application Integration online training program, you will be awarded the title of Certified Professional.
This will give you a powerful means of showcasing your knowledge in the sector of your choice and will set you apart from other rivals.
CloudFoundation will make available various certification programs shortly.
CloudFoundation offers comprehensive training courses to address the fundamental ideas associated with the Informatica Cloud Application Integration certification.
After the training, Students will learn how to take advantage of the robust capabilities offered by the Informatica Cloud Platform and develop interfaces with various well-known cloud apps.
Thanks to their acquired skills, Students will leave the program with the knowledge and abilities to design, develop, and manage their application and service integrations.
Learners can participate in live exercises and case studies during the course, further enhancing their comprehension of the idea.
Having access to a real-time Informatica Cloud platform will make it much simpler to create and comprehend the complete integration procedure.
Features
| | |
| --- | --- |
| ✅Lifetime access | ✅Lifetime video access |
| ✅Real-time case studies | ✅The project integrated into the Curriculum |
| ✅24*7 Support from our team of administrators | |
1.Administrator
Organization
• Licenses
• Users, User Groups & User Roles
• Runtime Environments (Secure Agent)
2.Application Integration
Introduction
• Process designers
• Process Objects
• App Connections
• Service Connectors
• Guide (High Level – Usage and Diff between Guide & Process)
• Import/Export Logs
3.Application Integration Console
Processes
• Guide
• Process Schedule
• Logs
• Server Configuration
4. Miscellaneous
XQuery Functions
• Soap UI usage & explanation for WSDL URLs
• Advance Rest Client and Postman usage & explanation for Service URLs
FAQ's
❓ Do you offer any discount/offer?
✅ Yes, offers keep changing from time to time. You can chat with us or call our training coordinator for more details.
❓ Is there any demo video which I can watch before enrolling to the course?
✅ Yes, we have provided a Demo video section on each course page so that you can get a glimpse into the course you want to enroll.
❓ How soon after signing up would I get access to the learning content?
✅ Yes, we will provide access to all the learning materials after the complete payment for the course.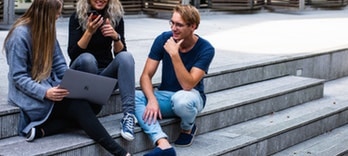 Informatica IDQ Training
⭐⭐⭐⭐⭐
😃 279 Learners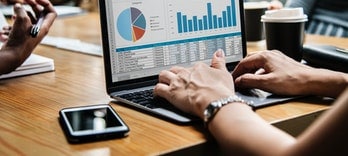 Informatica PIM Training
⭐⭐⭐⭐⭐
😃 31 Learners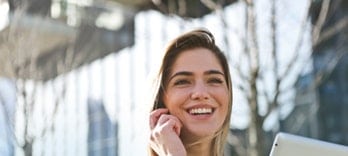 Informatica Cloud Training
⭐⭐⭐⭐⭐
😃 30 Learners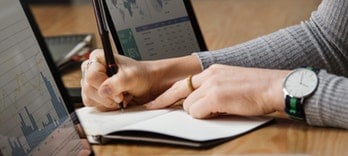 Informatica MDM Training
⭐⭐⭐⭐⭐
😃 128 Learners