Openspan Training – The only RPA Course you need
⏰26 hours | ▶️ 22 Videos | 📣 30 Participants | 🔥 14 Reviews
Choose a Plan that Works for You
Self Paced
Unlimited Access
Advanced sessions

Interview Q&A

Free study Materials

Premium Technical support
Instructor Led Live Training
Unlimited Access
Live Instructor

Advanced sessions

Interview Q&A

Premium Technical Support
Corporate Training
Unlimited Access
Live Instructor

Advanced sessions

Interview Q&A

Premium Technical Support
 Weekday 
Oct 11(1 HR A DAY)
07:00 PM PST
Enroll Now  →
 Weekday 
Oct 31(1 HR A DAY)
07:00 AM PST
Enroll Now  →
 Weekend 
Oct 28(1 HR A DAY)
08:30 PM PST
Enroll Now  →
 Weekday
Oct 12(1 HR A DAY)
7:30 AM IST
Enroll Now  →
 Weekday 
Oct 31(1 HR A DAY)
7:30 PM IST
Enroll Now  →
 Weekday 
Oct 29(1 HR A DAY)
07:00 AM PST
Enroll Now  →
Course Description
Openspan Training is a complete Learning Management System (LMS) course designed to help you learn the tools and techniques to develop and implement your organization's business automation projects successfully.
This Openspan online training provides a self-paced, online format to teach you the essentials for developing and implementing automation projects, including project management, creating automation solutions, developing and testing automation scripts, project deployment, and ongoing maintenance.
The main attention of this course is to teach you the fundamentals of developing and managing business automation projects with the Openspan Tool Suite.
This Openspan course covers the features, tools, and techniques needed to build and execute automation projects effectively through video lectures, tutorials, hands-on exercises, and assessments.
The first lesson of this OpenSpan online course is an in-depth overview to the platform, covering topics such as its functionality, user interface, features, and automation architecture.
This will offer the groundwork for the subsequent subjects, expanding upon these fundamentals.
Next, the online training will explore best practices for setting up and managing OpenSpan, including optimization methods, logging and debugging, and migration.
Users will understand how they can utilize OpenSpan to set up their applications and processes and leverage the OpenSpan architecture to maximize the efficiency and efficacy of their automation solutions—Scripts, deploying projects, and managing automation projects.
In addition to this, it teaches duties and procedures that are exclusive to Windows.
The ability to automate apps and processes inside a Windows environment will be acquired.
You can manage files and folders in addition to scripting using the fundamental commands.
In addition, Students will gain an in-depth understanding of data scraping and the management of big data sets within an application through the completion of this course.
It will cover how to extract data, manage data files, and grasp the principles of database operations.
The next part of the training focuses on the different OpenSpan development tools and how to utilize them.
This involves providing users with hands-on laboratories that educate them on OpenSpan Studio, the OpenSpan services, and various tools to construct automated solutions.
Students will also learn how to modify the user interface to facilitate the construction of automation solutions and their use of such solutions.
At the conclusion of this course, you will be able to:
• Examine the business operations to determine the best approaches for automating it
• Design and develop custom automation solutions
• Develop automation scripts for the Openspan Tool Suite
• Manage the implementation and deployment of automation projects
• Troubleshoot and debug automation scripts
• Understand security considerations for automation projects
• Monitor, maintain, and enhance automation solutions
This course is ideal for anyone accountable for developing and managing automation projects.
The course material is designed to provide a comprehensive foundation for those who are just starting in the automation field and those already experienced in automation technologies.
By taking this course, you will gain valuable knowledge and experience that will help propel your organization's automation efforts.
Get started today and learn everything you need to see to develop and manage automation projects successfully.
Most of the training courses offered by CloudFoundation are centered on fundamental ideas connected to the Blue Prism certification.
On the CloudFoundation website, you may locate these different classes.
If you go to their website and look at it there, you can acquire further information on the programs being given now.
Features
| | |
| --- | --- |
| ✅Lifetime access | ✅Lifetime video access |
| ✅Real-time case studies | ✅The project integrated into the Curriculum |
| ✅24*7 Support from our team of administrators | |
1. Introduction to RPA(Robotic process Automation)
What is RPA?
Google trend report on RPA and Openspan, Pega robotics
What is the scope of this RPA course?
Why do we need RPA?
Will RPA cut jobs?
Is RPA a Hype or is it Real?
Where does Pega robotics stand (Compared to other competitors)?
Google trend report on Competitors and comparison
Naukri and Monster job openings
Salary report from Indeed & Payscale
RPA vs AI
A walkthrough on the course content.
2. What is Openspan
Short Openspan Demo with a Real time Project
Navigation
What is the scope of Openspan Training
Important options and Shortcuts in the tool
Types of Tools in Openspan (Walkthrough)
What's the Architecture, SOA, Client server or Cloud
Openspan Cloud?
3. Installation of Openspan
Supported Systems (Is Windows, Linux, Mac supported)
What is the Alternative it it's not Supported(Virtualbox)
Supported Databases
Integration with other tools.
4. Modules in Openspan
Windows Integration
Interaction Framework
Web Integration
Project Deployment
Diagnostics and Debugging
5. Windows Integration
Getting Started with Studio
Recommended for Solution Building
Developing Open Span Solutions and Projects
Defining Windows Adapter Design Properties
Working with the Windows Adapter
Recommended for Solution Development
Working with Open Span Automations
Working with MDI Child Windows
6. Interaction Framework
Working with Interaction Framework
Working with Activities and Active MDI Windows
7. Web Integration
Defining Web Adapter Properties
Defining Events and Methods
Using the Web Adapter
Interrogating a Web Application
Working with Web Adapter Match Rules
Automating the Training Web Site
8. Agile Desktop and Deployment
Using the Agile Desktop Framework
Building Project Files
Deploying Open Span Solutions
Using Configuration Project Items
Using Open Span Management Console
9. Diagnostics and Debugging
Debugging Open Span Projects
Using Studio's Diagnostics Publishers
Handling Errors
10. CanopY project in RPA
Project Overview
How to configure an End to end real-time project.
Project Guidance
Project Submission and Verification
11. Mock Interviews with Questions and Answers Discussion
Functional Q&A
Technical Q&A
Project Q&A (For Multiple Domains like Banking, Retail, Insurance, Ecommerce etc)
Question for Fresher's and Experienced (How do they differ?)
How to justify if the resource is not certified.
12. Certification Preparation Session
How difficult is it to clear the certifications
Levels of certification
How to register for them(Technical details)
Can I apply for certification if my company is not a partner
If not, what is the alternative
Certification Mock Q&A discussion
13. Resume Preparation Help
What's a Best resume
What if my resume is worst
How to prepare a great resume
Should I be on LinkedIn, Of course Yes
Providing Photo, Facebook, LinkedIn, Twitter Links in a Resume
Create Blog, Quora, Stackexchange etc and provide the links in resume.
SEO in Naukri (how to be on the Top)
Creating Multiple Profiles in case you need a job urgently(Naukri lookhole)
Floating your resume in Monster, indeed, Shine etc.
How to Search for Job providers and jobs in linkedIn
Aggressive Follow, that's what counts
14. Post Job Support
How can we support you if you are in a project
Can we help you in a disaster recovery process
How to be in touch with my colleagues and experts
FAQ's
❓ Do you offer any discount/offer?
✅ Yes, offers keep changing from time to time. You can chat with us or call our training coordinator for more details.
❓ Is there any demo video which I can watch before enrolling to the course?
✅ Yes, we have provided a Demo video section on each course page so that you can get a glimpse into the course you want to enroll.
❓ How soon after signing up would I get access to the learning content?
✅ Yes, we will provide access to all the learning materials after the complete payment for the course.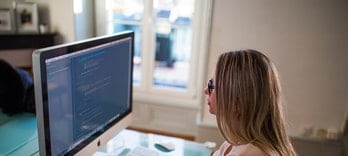 Automation Anywhere
⭐⭐⭐⭐⭐
😃 170 Learners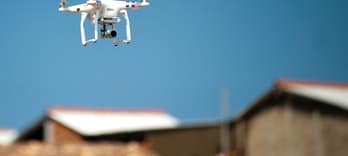 Blue Prism Training
⭐⭐⭐⭐⭐
😃 320 Learners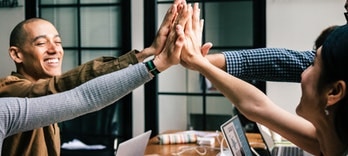 Uipath Training
⭐⭐⭐⭐⭐
😃 80 Learners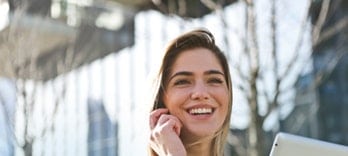 Robotic Process Automation (RPA) Training
⭐⭐⭐⭐⭐
😃 331 Learners