Ginger Automation Training – The only Course you need
⏰25 hours | ▶️ 23 Videos | 📣 170 Participants | 🔥51 Reviews
Choose a Plan that Works for You
Self Paced
Unlimited Access
Advanced sessions

Interview Q&A

Free study Materials

Premium Technical support
Instructor Led Live Training
Unlimited Access
Live Instructor

Advanced sessions

Interview Q&A

Premium Technical Support
Corporate Training
Unlimited Access
Live Instructor

Advanced sessions

Interview Q&A

Premium Technical Support
 Weekday 
Oct 11(1 HR A DAY)
06:00 PM PST
Enroll Now  →
 Weekday 
Oct 26(1 HR A DAY)
06:00 AM PST
Enroll Now  →
 Weekend
Oct 28(1 HR A DAY)
06:00 PM PST
Enroll Now  →
 Weekend 
Oct 12(1 HR A DAY)
07:30 AM IST
Enroll Now  →
 Weekday 
Oct 26(1 HR A DAY)
07:30 PM IST
Enroll Now  →
 Weekend 
Oct 29(1 HR A DAY)
07:30 AM IST
Enroll Now  →
Course Description
The Ginger Automation Training is an all-encompassing educational program that equips you with the information and hands-on practice you need to become adept in the automation of software and hardware systems.
This Ginger Automation Class will give you an in-depth introduction to the fundamentals of automation, diving into topics such as automation design, scripting, and the combination of software and hardware.
You will get a thorough understanding of the fundamentals of the technologies that are utilized in a broad variety of automation systems if you take part in both guided instruction and hands-on activities.
You will benefit greatly from this comprehension as it will enable them to use this information more successfully in their future employment.
Ginger Automation Course begins with an overview of the fundamental ideas behind automation, followed by a discussion of some of the fundamental software tools and assembly languages that are utilized in the field of automation.
Following this, you will investigate the usage of automation frameworks and scripting languages, such as Python, PowerShell, and Batch, for the creation of automation programs.
This will be the next item that you do. The subsequent step will include the completion of this task.
When you have finished this part of the course, you will be able to go on to other parts of the curriculum that cover more advanced subjects linked to automation.
These more complicated issues include things like the integration of hardware, the deployment of applications, their maintenance and repair, as well as the most cutting-edge tools and technologies that are employed in the automation industry.
You will have one more opportunity to participate in hands-on practice with a real automation system during the on-site lab session that serves as the capstone experience for this course. In this lab session, you will have the opportunity to put their newly acquired knowledge to the test and troubleshoot a variety of different automation scenarios in order to evaluate how successfully they apply their newly acquired abilities.
With this Ginger Automation Certification Course, you will have the opportunity to get certification by successfully completing a certain quantity of the activities that are necessary for the course.
You will acquire the knowledge required to successfully finish the course with flying colors if you participate in projects such as the development of bespoke automation systems, the automation of industry-specific processes, and the automation of both hardware and software.
It allows you to demonstrate an in-depth grasp of the essential concepts and theoretical underpinnings of automation once they have successfully completed the course.
They will acquire the information and expertise required to work with automation frameworks and construct individualized solutions for automation.
Finally getting CloudFoundation Ginger Automation Online Training will make you reach a point when you have a better level of self-confidence in your abilities to debug, fix, and maintain automation systems. T
his has been a much-anticipated conclusion. You will be awarded a Certificate of Completion in Automation as a memento of your achievement once you have met the requirement of successfully completing the program and have met the objective.
Features
| | |
| --- | --- |
| ✅Lifetime access | ✅Lifetime video access |
| ✅Real-time case studies | ✅The project integrated into the Curriculum |
| ✅24*7 Support from our team of administrators | |
1. Automation Introduction
GINGER Overview 
Ginger Framework Architecture 
Ginger methodologies 
2. Web-Driver
Web-driver Overview
GINGER Setup
Ginger Tool Introduction (Look n Feel)
Ginger Demo on Web Based Application
Q & A
3. Java-Driver
Java-Driver Overview
GINGER Setup
Ginger Tool Introduction (Look n Feel)
Ginger Demo on CRM/OMS
Q & A
4. Unix-Driver
Unix-Driver Overview
GINGER Setup
Ginger Tool Introduction (Look n Feel)
Ginger Demo on UNIX
Q & A
5. Web Service
Webservices Setup Webservices platform
Integrate Webservices platform with other agents (e.g. browser)
Request dynamic loading and replacing
Return value analysis, check and store into variables
REST Testing
Q & A
6. Practical
Coding standards
Basic flows
Advance flows
Excel Operations
Excel read-write
Different type of Variables
External file contains variables
Flow controls
Different type of validation
Error Handling
Retry Mechanism
VB Script usage
Batch Run
Parallel Run
Sequential run
Customize Report formats
Send report as email attachments
QC Integration use
Execution reports
FAQ's
❓ Do you offer any discount/offer?
✅ Yes, offers keep changing from time to time. You can chat with us or call our training coordinator for more details.
❓ Is there any demo video which I can watch before enrolling to the course?
✅ Yes, we have provided a Demo video section on each course page so that you can get a glimpse into the course you want to enroll.
❓ How soon after signing up would I get access to the learning content?
✅ Yes, we will provide access to all the learning materials after the complete payment for the course.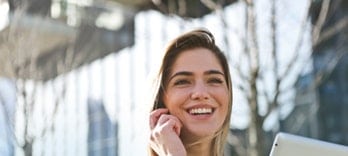 (RPA) Training
⭐⭐⭐⭐⭐
😃 331 Learners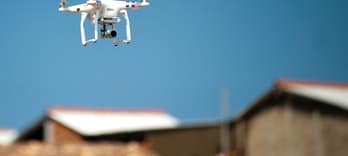 Blue Prism Training
⭐⭐⭐⭐⭐
😃 320 Learners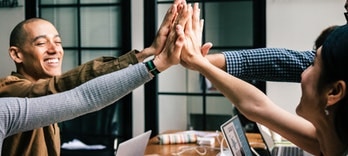 Uipath Training
⭐⭐⭐⭐⭐
😃 80 Learners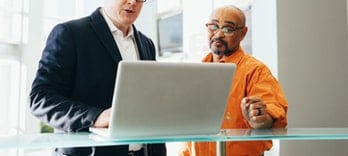 OpenSpan Training
⭐⭐⭐⭐⭐
😃 30 Learners