Informatica Cloud Data Integration Training – The only Product Information Management Course you need
⏰15 hours | ▶️ 12 Videos | 📣  30 Participants | 🎓 2365 Reviews | 4.7 ⭐⭐⭐⭐⭐
Choose a Plan that Works for You
Self Paced
Unlimited Access
Advanced sessions

Interview Q&A

Free study Materials

Premium Technical support
Instructor Led Live Training
Unlimited Access
Live Instructor

Advanced sessions

Interview Q&A

Premium Technical Support
Corporate Training
Unlimited Access
Live Instructor

Advanced sessions

Interview Q&A

Premium Technical Support
 Weekday 
Dec 15(1 HR A DAY)
07:00 AM PST
Enroll Now  →
 Weekday 
Dec 27( 1 HR A DAY)
07:00 AM IST
Enroll Now  →
 Weekend 
Dec 30(1 HR A DAY)
07:00 PM PST
Enroll Now  →
 Weekday 
Dec 15(1 HR A DAY)
07:30 PM IST
Enroll Now  →
 Weekday 
Dec 27( 1 HR A DAY)
07:00 PM IST
Enroll Now  →
 Weekend 
Dec 31(1 HR A DAY)
07:30 AM IST
Enroll Now  →
Course Description
Students taking the Informatica Cloud Data Integration Training Course learn about the advantages of cloud computing solutions and how those solutions can be utilized to make data integration more effective.
This powerful solution is hosted in the cloud and is used to manage and provide data to applications developed by third parties.
Understanding the underlying drivers of cloud computing, establishing data mappings to load and convert data, integrating applications and databases, and using Security and Access control capabilities are just a few of the subjects covered in the comprehensive program.
Students will be gained practical experience with Informatica Cloud and understand how to use its features to achieve their data integration objectives.
Students will develop an understanding of the product and the capabilities it delivers through classroom education, demonstration, and hands-on exercises.
They can create mappings that assess, filter, and validate data sets, transfer and load data into target applications, and set up cloud data integrations.
Informatica Cloud Data Integration course also provides an introduction to the robust Security and Access controls solutions that are accessible through Informatica Cloud.
Students will develop an awareness of security rules for user access and data restrictions and the roles and duties of various user accounts to maintain security.
They will acquire the knowledge necessary to construct and maintain security groups, assign people to access levels, and prevent access based on various factors.
In addition, users can create firewall rules and build data policies to limit access to particular applications or databases.
In conclusion, the training will focus on the monitoring and data logging capabilities native to Informatica Cloud and will detail them.
Students will acquire the knowledge necessary to set up various kinds of log entries, check execution summaries for jobs, and receive alerts when data integration tasks are unsuccessful.
You will receive the title of Certified Professional upon completing this training program, which will provide you with a strong means of representing your expertise in the field of your choice and setting you apart from other competitors.
Certification programs will be made available by CloudFoundation.
CloudFoundation provides in-depth training courses covering the core concepts linked with Informatica Cloud Data Integration certification.
Students will be able to effectively manage the data integration process and send data to third-party apps by the time the course is over because they will have a solid understanding of the capabilities available in Informatica Cloud and can use the product to its full potential.
They will be able to generate log entries, establish and maintain security and access restrictions, construct data mappings to transform and validate data and create data mappings to transform and validate data.
They will be prepared with the knowledge and skills necessary to optimize the performance of Informatica Cloud for their organization and derive the most value from using it.
Features
| | |
| --- | --- |
| ✅Lifetime access | ✅Lifetime video access |
| ✅Real-time case studies | ✅The project integrated into the Curriculum |
| ✅24*7 Support from our team of administrators | |
1.Theory and Concepts –
• Introduction and Prerequisites to IICS
• Power Center on Premise Vs Informatica Cloud
• Informatica Cloud Architecture
2.Administrator
Organization
• Licenses
• Users, User Groups & User Roles
• Runtime Environments (Secure Agent)
• Connections
• Add-On Connectors
• Scheduling
• Swagger Files
3.Data Integration
• Data Synchronization Task (DSS)
• Data Replication Task (DR)
• PowerCenter Task
• Mapping Configuration Task (MCT)
• Transformations in Informatica Cloud
• Taskflows
• Components (Saved Query, Business Services, Hierarchical Schema)
4. Monitor
Running Jobs
• All Jobs
• Import/Export Logs
FAQ's
❓ Do you offer any discount/offer?
✅ Yes, offers keep changing from time to time. You can chat with us or call our training coordinator for more details.
❓ Is there any demo video which I can watch before enrolling to the course?
✅ Yes, we have provided a Demo video section on each course page so that you can get a glimpse into the course you want to enroll.
❓ How soon after signing up would I get access to the learning content?
✅ Yes, we will provide access to all the learning materials after the complete payment for the course.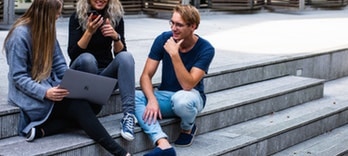 Informatica IDQ Training
⭐⭐⭐⭐⭐
😃 279 Learners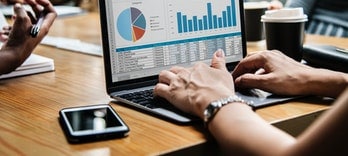 Informatica PIM Training
⭐⭐⭐⭐⭐
😃 31 Learners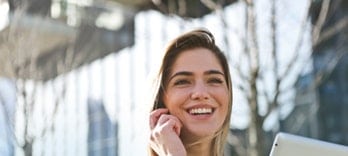 Informatica Cloud Training
⭐⭐⭐⭐⭐
😃 30 Learners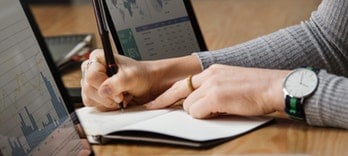 Informatica MDM Training
⭐⭐⭐⭐⭐
😃 128 Learners