Informatica ILM Training – The only Course you need
⏰28 hours | ▶️ 26 Videos | 📣128 Participants | 🎓 4605 Reviews | 4.9 ⭐⭐⭐⭐⭐
Choose a Plan that Works for You
Self Paced
Unlimited Access
Advanced sessions

Interview Q&A

Free study Materials

Premium Technical support
Instructor Led Live Training
Unlimited Access
Live Instructor

Advanced sessions

Interview Q&A

Premium Technical Support
Corporate Training
Unlimited Access
Live Instructor

Advanced sessions

Interview Q&A

Premium Technical Support
 Weekday 
Dec 14(1 HR A DAY)
07:00 PM PST
Enroll Now  →
 Weekday  
Dec 27(1 HR A DAY)
06:30 AM PST
Enroll Now  →
 Weekend
Dec 30(1 HR A DAY)
07:00 PM PST
Enroll Now  →
 Weekday 
Dec 15(1 HR A DAY)
07:30 AM IST
Enroll Now  →
 Weekday 
Dec 27(1 HR A DAY)
07:00 PM PST
Enroll Now  →
 Weekend 
Dec 31(1 HR A DAY)
07:30 AM IST
Enroll Now  →
Course Description
The Informatica Information Lifecycle Management (ILM) Training is a thorough course meant to provide students with an in-depth overview of the market-leading Information Lifecycle Management (ILM) solution offered by Informatica.
This course covers all that is to know about the ILM solution, from its fundamental features and operations to its recommended procedures and approaches for troubleshooting.
Informatica Information Lifecycle Management (ILM) course is designed for administrators and developers, and it goes beyond the fundamentals to provide students an chance to obtain hands-on experience with configuring, customizing, administering, and deploying ILM.
This training covers managing data objects and attributes, archiving, access control (using entitlements and security rules), and the ILM user experience.
You will also study how to access and administer the various components of the ILM platform.
 Informatica Information Lifecycle Management (ILM) online training will provide students with an overview of enterprise data management and the issues that come along with it by covering topics such as data lifecycle management.
In addition, it will discuss issues such as metadata-driven ILM services, business rules and transformations, and the many strategies and policies for data protection and governance that may be implemented to ensure data safety.
An introduction to the Informatica Cloud, which is the platform for enterprise-class cloud-based data integration solutions, is also included in the course.
It will consist of hands-on tasks to assist in consolidating the concepts, principles, and best practices taught during the period.
They will become acquainted with the numerous workings that make up the ILM platform, such as the Business & Information Services (BIS) Framework, the Data Warehouse Accelerator (DWA), the Workflow Manager, and the Data Integration Services (DI), among others.
They will also grasp the fundamental capabilities of ILM and how they can effectively implement a data governance plan for the long term.
In addition, the many components of data migration, such as data profiling, data cleaning, and incremental migration methods, are the primary foci of this course.
You will be certified as Certified Professional if you complete this online training program without making significant mistakes.
A wide variety of certification courses will be made accessible to anyone interested in learning by CloudFoundation.
The essential concepts related to the Informatica ILM certification are the primary emphasis of the extensive training courses that CloudFoundation provides.
In addition, the course delves into a wide variety of advanced subjects, such as integrating SOA, automating data integration procedures, and deploying and configuring data warehouse appliances.
By finishing this course, students are expected to have a solid comprehension of the principles, best practices, and procedures for troubleshooting related to the overall ILM system.
They will be able to connect effectively with the many players in the ILM process and design a data governance plan capable of successfully scaling with the continually changing organizational environment.
Features
| | |
| --- | --- |
| ✅Lifetime access | ✅Lifetime video access |
| ✅Real-time case studies | ✅The project integrated into the Curriculum |
| ✅24*7 Support from our team of administrators | |
Module 1: Introduction to ILM Data Archive
Describe Informatica's approach to the data archive
Introduction to the ILM Data Archive architecture
Identify the components of the Data Archive
Module 2: System Administration
Describe the system configuration
Create and manage source and target connections
Describe JDBC connectivity
Describe auditing
Module 3: Users and Security
Creating and managing users
Describing the concepts of system-defined roles
Describe the significance of the Administrator role and its privileges
Describe the use of security groups
Describe the required database privileges
Describe the various file archive roles
Module 4: Informatica Enterprise Data Manager
Describe the ILM Enterprise Data Manager (EDM)
Describe the EDM architecture
Describe the key benefits of using the EDM
Module 5: ILM Data Archive Web UI
Describe the archive process flow
Create a source repository
Create a target repository
Create a security group
Create and define an archive project
Schedule and run an archive project
Monitor the status of the archive job
Open and read the Row Count report
Module 6: ILM Data Archive Web UI Online Restore
Describe the restore process
Describe the restored flow
Describe the various methods to restore an archive
Describe a cycle restore project
Describe a transaction restore project
Module 7: Seamless Access Module
8: Describe and create a seamless access jobModule
9: ILM Data Archive-Application Retirement Module
10: Introduction to ILM Data Archive
Describe Informatica's approach to Application Retirement
Describe Informatica ILM DATA ARCHIVE
Explain ILM Data Archive Architecture
Module 11: System Administration
Describe System Configuration
Explain Source and Target Connections
Explain JDBC Connectivity
Describe Auditing
Module 12: Users and Security
Creating and Managing Users
Understand the concept of System-Defined Roles
Describe the significance of Administrator Role and its privileges
Describe Security groups
Explain Database privileges
Describe File Archive user roles
Module 13: Informatica Enterprise Data Manager
Describe ILM Enterprise Data Management (EDM)
Describe its Architecture
Describe the key features, benefits, and uses
Module 14: ILM File Archive Service (FAS)
Describe features and architecture
Module 15: ILM Application Retirement Project
Describe the application retirement process
Create a source repository
Create a target repository
Create a security group
Create a retirement project
Schedule and run the retirement job
Open and read the Row Count report
Module 16: Handling External Attachments
Describe how to manage attachments
Module 17: Data Discovery Retention Management and Legal Hold
Describe Discovery Portal
Describe retention management and types of retention
Describe the significance of legal hold
FAQ's
❓ Do you offer any discount/offer?
✅ Yes, offers keep changing from time to time. You can chat with us or call our training coordinator for more details.
❓ Is there any demo video which I can watch before enrolling to the course?
✅ Yes, we have provided a Demo video section on each course page so that you can get a glimpse into the course you want to enroll.
❓ How soon after signing up would I get access to the learning content?
✅ Yes, we will provide access to all the learning materials after the complete payment for the course.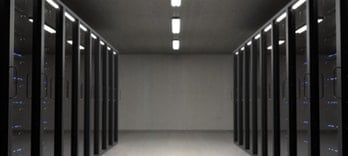 Informatica IDQ Training
⭐⭐⭐⭐⭐
😃 279 Learners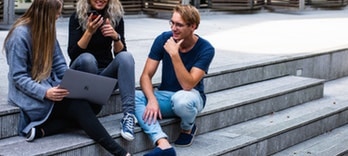 Informatica PIM Training
⭐⭐⭐⭐⭐
😃 31 Learners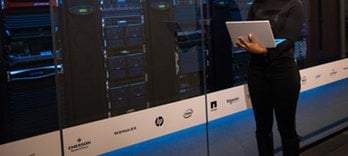 Informatica MDM Training
⭐⭐⭐⭐⭐
😃 128 Learners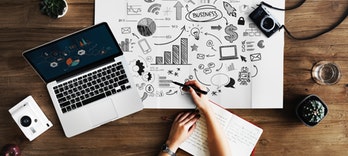 Informatica Cloud Training
⭐⭐⭐⭐⭐
😃 30 Learners