AlterYX Training – The only ESB Course you need
⏰35 hours | ▶️ 36 Videos | 📣 158 Participants | 🎓 3058 Reviews | 4.7 ⭐⭐⭐⭐⭐
Choose a Plan that Works for You
Self Paced
Unlimited Access
Advanced sessions

Interview Q&A

Free study Materials

Premium Technical support
Instructor Led Live Training
Unlimited Access
Live Instructor

Advanced sessions

Interview Q&A

Premium Technical Support
Corporate Training
Unlimited Access
Live Instructor

Advanced sessions

Interview Q&A

Premium Technical Support
Course Description:
Alteryx training session will introduce Alteryx's workflow designer, provide an overview of the Alteryx platform, describe the available tools, and demonstrate how to utilize the tools.
Additionally, students will study how to clean and prepare data and leverage the tools and processes available in Alteryx Designer to develop analytical solutions.
In addition, students will learn how to combine and mix data sets, construct custom functions, and use the extensive analytical features of Alteryx.
Learn how to become proficient in utilizing complex data manipulation tools with the help of Alteryx Training, which offers an in-depth instructional approach.
Those interested in becoming adept in Alteryx Designer and obtaining their Alteryx user certification should enroll in the instructor-led course.
Alteryx course will offer students a grasp of the essential ideas and practical usage of the Alteryx Designer user interface.
Core topics covered in the course include data inputs and outputs, cleaning and merging data, constructing models, and automation.
In addition, the system will instruct students on how to produce visualizations using various technologies, such as Tableau and QlikView.
Users will be familiarized to both fundamental and advanced ideas related to the manipulation of complex data through the use of Alteryx Training.
Students will get familiar with the principles of data manipulation, the creation of algorithms, the use of statistical tools for analysis, and the deployment of Alteryx models into production contexts.
Additionally, more advanced subjects, including the creation of custom functions and macros, as well as the manipulation of databases, are enclosed in the course.
The relevant skills are taught through the Alteryx Online Training program using a combination of classroom instruction, hands-on practice, and real-world request.
Students who complete the course will receive a certificate from Alteryx validating their status as authorized program users.
• An Introduction to Alteryx: This session's primary focus is introducing Alteryx and demonstrating how the program may be utilized for data processing.
Additionally, the fundamentals of Alteryx, including its data types, dimensions, tables, charts, workflow principles, and more, are covered in this course.
The structure of the course is composed of three primary components, which are as follows:
• Data Manipulation with Alteryx: This module focuses on the more in-depth principles of data manipulation, such as sophisticated joins, lookup functions, and data manipulation. It also covers a variety of other subjects, including data manipulation.
• Visualisations with Alteryx: The primary objective of this lesson is to prove how to integrate Alteryx with Tableau and QlikView. In addition to that, it emphasizes the incorporation of sophisticated visualizations.
• Automation and Deployment with Alteryx: This subject focuses on automating deploying Alteryx models into production systems.
In addition, its primary focus is on automating the manual tasks carried out within Alteryx.
CloudFoundation provides comprehensive online training courses, the focus of which is mostly on vital concepts that are related to the Alteryx certification.
You may get further information about the classes by navigating to their website.
Students will feel confident in their abilities to handle a variety of datasets, get insights from them, and construct algorithms and models to comprehend a variety of datasets after completing this course.
Additionally, by participating in Alteryx Training, one can increase one's knowledge and comprehension of the Alteryx community, interact with other experts who share similar benefits, and network with the most accomplished people in the industry.
Features
| | |
| --- | --- |
| ✅Lifetime access | ✅Lifetime video access |
| ✅Real-time case studies | ✅The project integrated into the Curriculum |
| ✅24*7 Support from our team of administrators |   |
1. Core Concept
Introduction
Component
Analyzing the data.
2. Staffing Model
Limitations to hiring personals

Different types of models for staffing.
3. Jobs and Positions
Job descriptions and locations

Job profile

Job role.
4. Compensation
Introduction of compensation

Reimbursement of compensation

Rules for compensation installment.
5. Transation of Staff
Selection of candidate

Hiring in management positions

Change in staff

Termination.
FAQ's
❓ What is Alteryx ?
✅ Alteryx training is an online course designed to help you learn how to use the Alteryx platform. It includes lectures, tutorials, and hands-on exercises to help you gain a comprehensive understanding of the Alteryx tools and Workflows.
❓ Who should take Alteryx ?
✅ Alteryx Training is designed for anyone interested in learning how to use the Alteryx platform, from experienced data scientists to those who are just starting out. The course is designed to be accessible to all users, regardless of their prior experience with Alteryx.
❓ What Topics are Covered in Alteryx Training?
✅ Alteryx training covers topics such as understanding Alteryx tools and workflows, data preparation, data blending, data analysis, data visualization, and more.
❓ How long does Alteryx Training take?
✅  Alteryx training typically takes around 10-15 hours to complete, depending on the user's prior experience and the complexity of the topics covered.
❓ What type of Certificate is Offered after Completing Alteryx Training?
✅Alteryx offers a certificate of completion when you successfully finish the training. The certificate is recognized as an official certification in the Alteryx platform.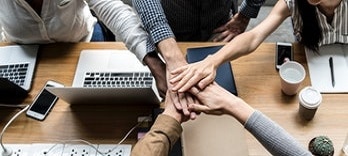 MuleSoft Training
⭐⭐⭐⭐⭐
😃 221 Learners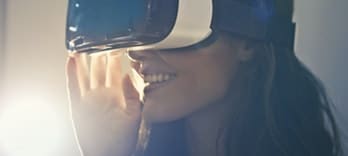 Pega Training
⭐⭐⭐⭐⭐
😃 391 Learners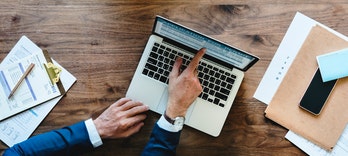 SailPoint Training
⭐⭐⭐⭐⭐
😃 106 Learners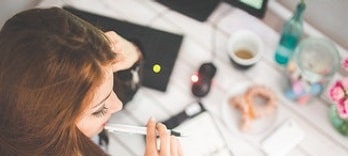 WorkDay Training
⭐⭐⭐⭐⭐
😃 158 Learners