PingFederate Training – PingFederate Certification Training
⏰15 hours | ▶️ 15 Videos | 📣 49 Participants | 🔥11 Reviews
Choose a Plan that Works for You
Self Paced
Unlimited Access
Advanced sessions

Interview Q&A

Free study Materials

Premium Technical support
Instructor Led Live Training
Unlimited Access
Live Instructor

Advanced sessions

Interview Q&A

Premium Technical Support
Corporate Training
Unlimited Access
Live Instructor

Advanced sessions

Interview Q&A

Premium Technical Support
 Weekday 
Oct 12(1 HR A DAY)
07:30 AM IST
Enroll Now  →
 Weekday 
Oct 31(1 HR A DAY)
06:00 AM PST
Enroll Now  →
 Weekend
Oct 28(1 HR A DAY)
06:00 PM PST
Enroll Now  →
 Weekday 
Oct 12(1 HR A DAY)
07:30 PM IST
Enroll Now  →
 Weekday 
Oct 31(1 HR A DAY)
07:30 PM IST
Enroll Now  →
 Weekday 
Oct 29(1 HR A DAY)
06:00 AM PST
Enroll Now  →
PingFederate Course Description:
In order to provide effective training, we've designed our PingFederate Training course to thoroughly cover essential concepts and provide students with plenty of hands-on practise applying what they've learned. Such exposure to the current industry use-cases and situations will enable trainees scale up their skills and do real-time projects with the best practises.
With the help of our PingFederate Certification training, you may pass the Ping Identity Certified Professional – PingFederate Exam.
Topics covered in PingFederate training include Identity and Access Management (IAM), Security Token and Multi-Factor Authentication (MFA), Logging, and PingFederate Cluster.
PingFederate is the industry standard when it comes to enterprise federation servers, which allows businesses to benefit from secure user authentication and a unified sign-on experience. The PingFederate server is simple to administer and integrate. This server solution is a key factor in the development of more sophisticated approaches to user single sign-on. Users, employees, and customers all benefit from PingFederate because of the ease, safety, and continuity it provides.
With our PingFederate training, you'll be able to quickly pick up the fundamentals of this server management framework and use them proficiently across a wide range of environments. It is an enterprise grade identity federation server for the organizations of varied scales. Experts in their fields, we are fully dedicated to providing current course materials.
Features
| | |
| --- | --- |
| ✅Lifetime access | ✅Lifetime video access |
| ✅Real-time case studies | ✅The project integrated into the Curriculum |
| ✅24*7 Support from our team of administrators | |
1.Installation of PF on windows
2.Concepts of SAML
3.Concepts of Oauth,Oidc.
4.Creation of dataastore,pcv,adapter,saml connection.
5.Working configuration for saml,oidc,oauth.
6.Use of postman and oauthplayground
7.Overview of customisation in PingFederate
8.Working with OGNL expression
9.PingFederate authentication policies and selectors
10.Certificate management
11.Logs study Clustering in PingFederate
12.Installation of pongged on docker
FAQ's
❓ What is PingFederate used for?
✅  When it comes to authentication and single sign-on, PingFederate is the enterprise federation server to utilize. It's an international authentication authority that ensures the safety of every app usage by consumers, employees, and partners, regardless of location or device.
❓ What is the difference between PingID and PingFederate?
✅ Your identity provider (authentication policies) would be PingFederate, and you would use PingOne to operate the PingID service. The PingID adaptor would be responsible for integrating PingFederate with PingID. Your identification would be stored in PingDirectory, which would be linked to PingFederate through a data store. The form adapter in PingFederate could be used as the first factor.
❓What is PingFederate?
✅  When it comes to authentication and single sign-on, PingFederate is the enterprise federation server to utilise. It's an international authentication authority that ensures the safety of every app usage by consumers, employees, and partners, regardless of location or device. PingFederate supports modern and legacy versions of identity standards like OAuth, OpenID Connect, SAML, and WS-Federation, allowing for simple integration with applications throughout the enterprise and third-party authentication sources, various user directories, and existing IAM systems. In the end, it will link everything and everyone together.
❓What is Adapter in PingFederate?
✅For each SSO request, PingFederate can pick an IdP adapter instance from a pool of configured ones using a plug-in called a "adapter selector." The final user's Internet Protocol (IP) address or authentication context may play a role in the selection process. Access to an IdP adapter from any service provider in the world is possible with this optional capability.
❓What is PingFederate SAML?
✅  PingFederate is a federation server that offers single sign-on, identity management, and API security for the business.
❓How does PingFederate Work ?
✅  PingFederate can be set up quickly and easily because it works with most infrastructures. PingFederate is the "first/last-mile" implementation of a federated identity network for browser-based single sign-on by integrating with end-user apps and identity management systems. There is a wide variety of cloud, mobile, SaaS, API, and on-premises apps that PingFederate can integrate with to provide identity and access control. There is no longer any need to keep multiple copies of configurations and trust relationships thanks to PingFederate's  centralized deployment architecture.
❓How much time to install PingFederate ?
✅  30 minutes.
❓How to install PingFederate ?
✅  PingFederate for Windows can be installed with either the downloadable Windows installer or the distribution.zip file. Installing with the Windows installer is recommended.
Ahead of Time:
Please visit the Ping Identity licencing page to request a licence key.
Verify that you have a user account with the appropriate permissions to install and use the software.
Make that the Java runtime is installed and the proper environment variables are set. The PingFederate Server manual has more details, which can be found in the section titled "Installing Java."
❓What is PingFederate Console ?
✅  PingFederate administrative portal provides an intuitive interface for configuring the system's settings and components in order to meet the needs of your federation use cases through a series of wizard-like control screens.
Launch a web browser, such as Chrome, Firefox, or Internet Explorer 11.
Follow this link for the ultimate browsing experience:
To access the PingFederate server, go to https://DNS NAME>:9999/pingfederate/app.
❓What is SLO in PingFederate ?
✅ Whenever a user requests to logout all at once, the IdP PingFederate server will send the user's browser to the logout service specified in the IdP OpenToken Adapter settings. There is an OpenToken in the redirected URL that has the user attributes set up in the IdP OpenToken Adapter instance for the partner connection. To log out, a user's browser should be sent to the IdP PingFederate server, and their session on the application server should be terminated.
❓How do you integrate PingFederate?
✅  Using the concept of "Integrate, Federate and Operate" we can describe the steps an application owner must complete to provide and manage federated SSO in their application:
Integrate entails making the application federation-aware so that it can take a federated security token and utilize the information in that token to authorise a user and create an application session.
Federate consists of making federated connections with parties (mainly exchanging info) (primarily exchanging metadata).
Operate describes the management of these connections, adding new clients, managing connections at scale.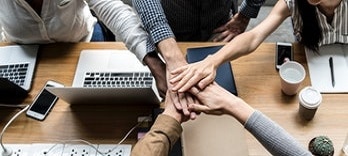 MuleSoft Training
⭐⭐⭐⭐⭐
😃 221 Learners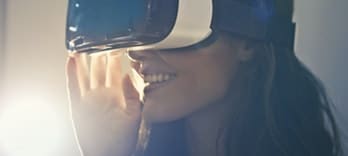 Pega Training
⭐⭐⭐⭐⭐
😃 391 Learners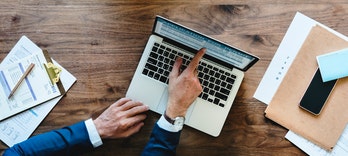 Rpa  Training
⭐⭐⭐⭐⭐
😃 106 Learners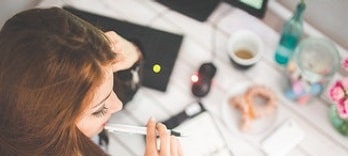 WorkDay Training
⭐⭐⭐⭐⭐
😃 158 Learners