Workday Advanced Compensation Training – The only Course you need
⏰22 hours | ▶️ 26 Videos | 📣 48 Participants | 🎓 3491 Reviews | 4.9 ⭐⭐⭐⭐⭐
Choose a Plan that Works for You
Self Paced
Unlimited Access
Advanced sessions

Interview Q&A

Free study Materials

Premium Technical support
Instructor Led Live Training
Unlimited Access
Live Instructor

Advanced sessions

Interview Q&A

Premium Technical Support
Corporate Training
Unlimited Access
Live Instructor

Advanced sessions

Interview Q&A

Premium Technical Support
 Weekday 
Dec 13(1 HR A DAY)
07:30 PM PST
Enroll Now  →
 Weekday
Dec 28(1 HR A DAY)
07:30 PM PST
Enroll Now  →
 Weekend 
Dec 24(1 HR A DAY)
07:30 AM PST
Enroll Now  →
 Weekday  
Dec ​14(1 HR A DAY)
08:00 AM IST
Enroll Now  →
 Weekday 
Dec 29(1 HR A DAY)
07:30 AM PST
Enroll Now  →
 Weekend 
Dec 24(1 HR A DAY)
08:00 PM IST
Enroll Now  →
Course Description
Our Workday Advanced Compensation training, provides you a fundamental idea of how it works in the Workday.
In the Advanced Compensation Course, you'll be dealing with various topics such as Stock plans, Compensation grid, etc.,
The Course structure helps the professionals who work primarily on compensation and are willing to learn stock infrastructure in Workday.
The training is entirely online and available on both Weekdays and weekends.
There is a massive demand in the market for Advance compensation nowadays. And it is always necessary for an individual to possess Workday Certification for their career growth.
By the end of these online training classes, you'll be able to configure, demonstrate success in all the aspects of Workday Compensation.
Features
1.Introduction to Advanced Compensation
Advanced Compensation Structure
Configuration of Compensation Review Business Process
Summary of Award merit
Comparison between controller and support role responsibilities
Summary of stock
Summary of Bonus
Total Compensation review process as a manager and as an administrator.
2.Merit Plans
Learning the components of a Merit Plan
Creating a compensation review statement.
Step by step process of configuring impacted employees and configuring a merit pool
Creating a task of process compensation awards for employees
Evaluate the coordination of events for the compensation review process
Performing a rollout for a merit plan for eligible candidates
3.Bonus Plans
What are the components of the Bonus Plan?
Configuration of a bonus plan and run the compensation review process
To create waiting periods & Proration Rules
a. Bonus Plan: Scorecard:
How to create a Compensation Scorecard?
Different Bonus configurations using Compensation Scorecard
How to create a Bonus Plan using a Compensation Scorecard?
How to test the Bonus Process?
b. Bonus Plan with Individual Performance Factors:
How to create a Weighted Compensation Matrix
Testing a Bonus Plan with Performance Factors
c. Bonus Plan Integration: Eligible Earnings Override & EIB:
How to run a Bonus Plan using actual employee compensation?
How to create an Eligible Earning Override?
How to use EIB to load data for Eligible Earnings Override?
4.Compensation Matrix
What is Compensation Matrix?
Different types of Matrices
How to create a Compensation Matrix?
5.Configurable Grid
Exploring the various options available for the configurable grid
Copy and modify a configurable grid
How to successfully run configurable grid audit reports
6.Eligibility waiting period & Time Proration Rules
How to create an eligibility waiting period
How to create a Time Proration Rule
How to identify various Time Proration Rules
To observe the statutory impact minimums, have on merit pool & employee awards
To examine the waiting period & time proration rules in the compensation review process.
7.Manage Exceptions in Compensation Review
Identification of audit reports to audit Compensation Review
How to modify individual plan targets during the compensation Review?
Configuring & use alternate organizations for the compensation review
Configuring & implementing the Review award steps using shared participants.
8.Configurable Grid
Exploring the various options available for the configurable grid
How to successfully run configurable grid audit reports
Copy and modify a configurable grid
9.Stock Plans
Creation of a Stock Plan
Design of a Stock Participation Rate Table
How to run the Update Stock Grant?
How is stock awarded?
FAQ's
❓ Do you offer any discount/offer?
✅ Yes, offers keep changing from time to time. You can chat with us or call our training coordinator for more details.
❓ Is there any demo video which I can watch before enrolling to the course?
✅ Yes, we have provided a Demo video section on each course page so that you can get a glimpse into the course you want to enroll.
❓ How soon after signing up would I get access to the learning content?
✅ Yes, we will provide access to all the learning materials after the complete payment for the course.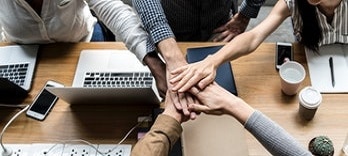 MuleSoft Training
⭐⭐⭐⭐⭐
😃 221 Learners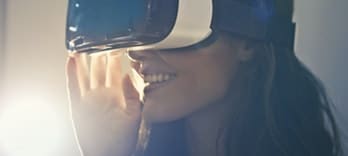 Pega Training
⭐⭐⭐⭐⭐
😃 391 Learners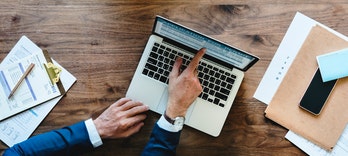 SailPoint Training
⭐⭐⭐⭐⭐
😃 106 Learners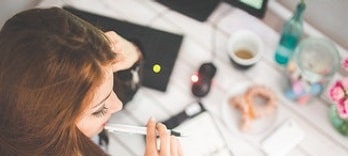 WorkDay Training
⭐⭐⭐⭐⭐
😃 158 Learners