Veeam Training – The only Course you need
Choose a Plan that Works for You
Self Paced
Unlimited Access
Advanced sessions

Interview Q&A

Free study Materials

Premium Technical support
Instructor Led Live Training
Unlimited Access
Live Instructor

Advanced sessions

Interview Q&A

Premium Technical Support
Corporate Training
Unlimited Access
Live Instructor

Advanced sessions

Interview Q&A

Premium Technical Support
 Weekday 
June 12(1 HR A DAY)
07:00 AM PST
Enroll Now  →
 Weekday 
June 26( 1 HR A DAY)
06:30 PM PST
Enroll Now  →
 Weekend 
June 18(1 HR A DAY)
07:00 AM PST
Enroll Now  →
 Weekday 
June 12(1 HR A DAY)
07:30 PM IST
Enroll Now  →
 Weekday 
June 27( 1 HR A DAY)
07:00 AM IST
Enroll Now  →
 Weekend 
June 18(1 HR A DAY)
07:30 PM IST
Enroll Now  →
Course Description
Are you looking to start Veeam Training?
CloudFoundation Services offer Instructor-Led Live Training and Self-paced for Veeam.
Veeam is a cloud-based softwarehelping organizations in recovering and backing up the data at a seamless speed.
Online classes with Instructors help you in acquiring the necessary knowledge in Veeam concepts.
You'll be experiencing real-time scenarios/use cases to better understand and prepare for challenging situations in real-time projects.
The instructors also give Veeam Certification guidance.
Features
| | |
| --- | --- |
| ✅Lifetime access | ✅Lifetime video access |
| ✅Real-time case studies | ✅The project integrated into the Curriculum |
| ✅24*7 Support from our team of administrators | |
1.Introduction
Describe RTOs and RPOs, what they mean for your business, how to manage and monitor
performance against them
• The 3-2-1 Rule and its importance in formulating a successful backup strategy
• Identify key Veeam Availability Suite components and describe their usage scenarios
2.Building Backup Capabilities
Backup methods, the appropriate use cases and impact on underlying file systems
• Create, modify, optimize and delete backup jobs, including NAS Backup jobs. Explore
different tools and methods, such as BitLooker™ and Deduplication, to maximize
environment performance
• Global Settings and their usage to prevent production performance bottlenecks, encrypt
network traffic data and control network jurisdiction
3.Restoring from Backup
Identify and describe the different restore tools and their features. Ensure you have the
confidence
• to use the correct, restore tool at the right time
• Using Secure Restore to prevent the restoration of malware
• Disaster recovery from backup, respond accordingly to a variety of real-world recovery
scenarios
4. Backup Copy Jobs
• Simple vs Advanced Backup Copy Jobs, how to create and modify them using best practices
to ensure efficient recovery
• Utilizing tape jobs, how to create and modify
5.Replication
Identify and describe the options available for replication, the use cases and impacts of using
• Create, modify and delete replication jobs, outline considerations to ensure success
6.Failover
Identify and describe in detail, failover features and the appropriate usage
• Develop, prepare and test failover plans to ensure recovery
• Disaster recovery from replica, respond accordingly to a variety of real-world recovery
scenarios
7.Advanced Repository Capabilities
• Ensure efficiency by being able to select appropriate transport modes while being aware of
the impact of various backup functions on the infrastructure
• Ensure scalability by integrating off-site S3 storage
• Ensure compatibility with existing deduplication appliances
8.Testing Backup and Replication
• Testing backups and replicas to ensure you can recover, what you need, when you need to
• Configure Veeam DataLabs™ and setup sandbox environments based on backup, replicas
and storage snapshots
• Using Veeam DataLabs Staged Restore to manage and comply with General Data Protection
Regulation (GDPR) legislation before releasing restores to production
9.Veeam Backup Enterprise Manager
• Manage multiple Veeam Backup & Replication™ installations from a single web console,
maintaining a view of your entire virtual environment, ensuring data protection of ROBO and
Enterprise environments.
• Create user and group roles, delegate workloads whilst maintaining data control
• Enable encryption password loss protection, helping to restore encrypted data in case of lost
or forgotten encryption passwords
10.Veeam ONE
Monitor your Virtual, Physical and Cloud environments with Veeam ONE™ and assess the
different views available
• Configure Veeam ONE for your specific technical and business requirements, describe the
alarm options available and how to customize their usage
• Set up, use and customize Veeam ONE Reporter, creating the reports and dashboards you
require technically and for the business
11.Support
• Locate, migrate or restore backup configuration
• Identify and locate appropriate support resources
• Troubleshooting methodology to identify, isolate and remediate support issues
FAQ's
❓ Do you offer any discount/offer?
✅ Yes, offers keep changing from time to time. You can chat with us or call our training coordinator for more details.
❓ Is there any demo video which I can watch before enrolling to the course?
✅ Yes, we have provided a Demo video section on each course page so that you can get a glimpse into the course you want to enroll.
❓ How soon after signing up would I get access to the learning content?
✅ Yes, we will provide access to all the learning materials after the complete payment for the course.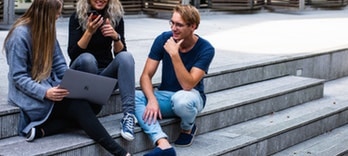 Informatica IDQ Training
⭐⭐⭐⭐⭐
😃 279 Learners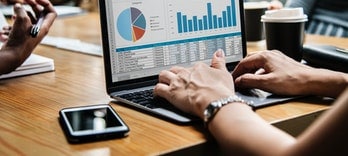 Informatica PIM Training
⭐⭐⭐⭐⭐
😃 31 Learners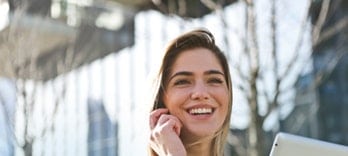 Informatica Cloud Training
⭐⭐⭐⭐⭐
😃 30 Learners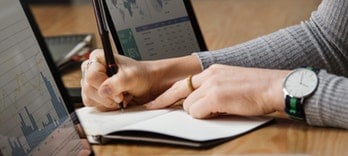 Informatica MDM Training
⭐⭐⭐⭐⭐
😃 128 Learners