Veeam Training – The only Course you need
Choose a Plan that Works for You
Self Paced
Unlimited Access
Advanced sessions

Interview Q&A

Free study Materials

Premium Technical support
Instructor Led Live Training
Unlimited Access
Live Instructor

Advanced sessions

Interview Q&A

Premium Technical Support
Corporate Training
Unlimited Access
Live Instructor

Advanced sessions

Interview Q&A

Premium Technical Support
 Weekday 
Oct 12(1 HR A DAY)
07:00 AM PST
Enroll Now  →
 Weekday 
Oct 26( 1 HR A DAY)
06:30 PM PST
Enroll Now  →
 Weekend 
Oct 22(1 HR A DAY)
07:00 AM PST
Enroll Now  →
 Weekday 
Oct 12(1 HR A DAY)
07:30 PM IST
Enroll Now  →
 Weekday 
Oct 27( 1 HR A DAY)
07:00 AM IST
Enroll Now  →
 Weekend 
Oct 22(1 HR A DAY)
07:30 PM IST
Enroll Now  →
Course Description
The Veeam Training courses are designed to provide IT professionals with the information they need to manage their data successfully and efficiently.
Virtualization, backup and recovery, data management, and management automation are among the subjects covered in the course.
Furthermore, hands-on laboratories allow learners to practice their learning in realistic scenarios.
Veeam Training describes the subjects covered in the courses, hands-on labs, and complete coverage of Veeam products and services.
Veeam Training also claims that expert teachers offer direction and comments to assist customers in succeeding.
Veeam Training components combine to make the training complete, comprehensive, and necessary for IT workers.
Veeam Online Training is an in-depth course that will teach you the foundations of backup and replication.
You will learn about Veeam software solutions and how to utilize them successfully in your environment through video lectures, hands-on online labs, and self-paced learning modules.
Backup and replication performance, best practices, and setup are the topics covered in this course.
You will also learn about Veeam's advanced capabilities, such as cloud-based backups, virtual machine provisioning, and dynamic directory provisioning.
After finishing the course, you can build and deploy safe, dependable, cost-effective backup and replication solutions.
This Veeam course takes an in-depth look at the Veeam Backup and Replication software. After completing the course, students can manage and optimize their Veeam setups.
The Veeam class is an online course designed for IT professionals and users who wish to learn about the technology underlying Veeam solutions.
Veeam online course also has videos, links, blogs & materials for these lectures.
Students will learn how to deploy and configure Veeam solutions in physical, virtual, and cloud settings and how to monitor and troubleshoot issues through recorded lectures, real-world examples, and hands-on activities.
This course also covers backup and restoration best practices and using advanced capabilities inside Veeam systems.
After completing the training, they will be completely prepared to use their Veeam products to their best extent.
Veeam Certified Engineer (VMCE) is a technical certification for professionals that design, implement, and manage virtualized workload backup and availability.
It verifies one's knowledge of Veeam's products for protecting, caring, and gaining insights into data across cloud, virtual, and physical infrastructures.
In-depth training on Veeam products and technologies, best practices, and successful virtualization and backup administration principles are all part of the VMCE certification.
The VMCE certification will indicate your abilities and competence to your customers and employers.
The Veeam interview Q&A will test your understanding of Veeam technology and solutions.
The questionnaire covers various Veeam-related subjects, including backup and replication, networking, storage, security, virtualization, and cloud infrastructure.
The interview questions also address Veeam's feature sets, product usage, architecture, best practices, and system requirements.
The Q&A also assesses your knowledge of Veeam's support services, customer service capabilities, and overall value proposition.
Finally, the interview will examine your understanding of current industry trends and the Veeam roadmap.
CloudFoundation Veeam training teaches IT professionals the essentials of designing, implementing, and managing cloud services and solutions.
Participants will learn how to leverage VMware vSphere and Veeam Availability Suite to enable IaaS and SaaS for public and private clouds.
Features
| | |
| --- | --- |
| ✅Lifetime access | ✅Lifetime video access |
| ✅Real-time case studies | ✅The project integrated into the Curriculum |
| ✅24*7 Support from our team of administrators | |
1.Introduction
Describe RTOs and RPOs, what they mean for your business, how to manage and monitor
performance against them
• The 3-2-1 Rule and its importance in formulating a successful backup strategy
• Identify key Veeam Availability Suite components and describe their usage scenarios
2.Building Backup Capabilities
Backup methods, the appropriate use cases and impact on underlying file systems
• Create, modify, optimize and delete backup jobs, including NAS Backup jobs. Explore
different tools and methods, such as BitLooker™ and Deduplication, to maximize
environment performance
• Global Settings and their usage to prevent production performance bottlenecks, encrypt
network traffic data and control network jurisdiction
3.Restoring from Backup
Identify and describe the different restore tools and their features. Ensure you have the
confidence
• to use the correct, restore tool at the right time
• Using Secure Restore to prevent the restoration of malware
• Disaster recovery from backup, respond accordingly to a variety of real-world recovery
scenarios
4. Backup Copy Jobs
• Simple vs Advanced Backup Copy Jobs, how to create and modify them using best practices
to ensure efficient recovery
• Utilizing tape jobs, how to create and modify
5.Replication
Identify and describe the options available for replication, the use cases and impacts of using
• Create, modify and delete replication jobs, outline considerations to ensure success
6.Failover
Identify and describe in detail, failover features and the appropriate usage
• Develop, prepare and test failover plans to ensure recovery
• Disaster recovery from replica, respond accordingly to a variety of real-world recovery
scenarios
7.Advanced Repository Capabilities
• Ensure efficiency by being able to select appropriate transport modes while being aware of
the impact of various backup functions on the infrastructure
• Ensure scalability by integrating off-site S3 storage
• Ensure compatibility with existing deduplication appliances
8.Testing Backup and Replication
• Testing backups and replicas to ensure you can recover, what you need, when you need to
• Configure Veeam DataLabs™ and setup sandbox environments based on backup, replicas
and storage snapshots
• Using Veeam DataLabs Staged Restore to manage and comply with General Data Protection
Regulation (GDPR) legislation before releasing restores to production
9.Veeam Backup Enterprise Manager
• Manage multiple Veeam Backup & Replication™ installations from a single web console,
maintaining a view of your entire virtual environment, ensuring data protection of ROBO and
Enterprise environments.
• Create user and group roles, delegate workloads whilst maintaining data control
• Enable encryption password loss protection, helping to restore encrypted data in case of lost
or forgotten encryption passwords
10.Veeam ONE
Monitor your Virtual, Physical and Cloud environments with Veeam ONE™ and assess the
different views available
• Configure Veeam ONE for your specific technical and business requirements, describe the
alarm options available and how to customize their usage
• Set up, use and customize Veeam ONE Reporter, creating the reports and dashboards you
require technically and for the business
11.Support
• Locate, migrate or restore backup configuration
• Identify and locate appropriate support resources
• Troubleshooting methodology to identify, isolate and remediate support issues
FAQ's
❓ Do you offer any discount/offer?
✅ Yes, offers keep changing from time to time. You can chat with us or call our training coordinator for more details.
❓ Is there any demo video which I can watch before enrolling to the course?
✅ Yes, we have provided a Demo video section on each course page so that you can get a glimpse into the course you want to enroll.
❓ How soon after signing up would I get access to the learning content?
✅ Yes, we will provide access to all the learning materials after the complete payment for the course.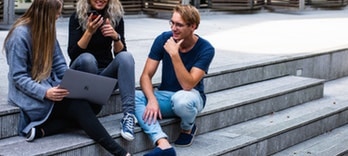 Informatica IDQ Training
⭐⭐⭐⭐⭐
😃 279 Learners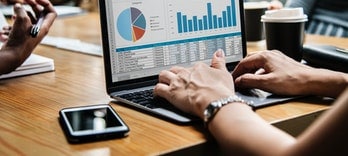 Informatica PIM Training
⭐⭐⭐⭐⭐
😃 31 Learners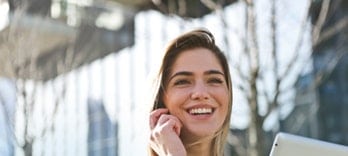 Informatica Cloud Training
⭐⭐⭐⭐⭐
😃 30 Learners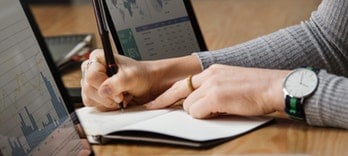 Informatica MDM Training
⭐⭐⭐⭐⭐
😃 128 Learners