QlikSense Training – The only Course you need
⏰24 hours | ▶️ 24 Videos | 📣 49 Participants | 🔥11 Reviews
Choose a Plan that Works for You
Self Paced
Unlimited Access
Advanced sessions

Interview Q&A

Free study Materials

Premium Technical support
Instructor Led Live Training
Unlimited Access
Live Instructor

Advanced sessions

Interview Q&A

Premium Technical Support
Corporate Training
Unlimited Access
Live Instructor

Advanced sessions

Interview Q&A

Premium Technical Support
 Weekday 
Apr 04 (1 HR A DAY)
07:00 PM EST
Enroll Now  →
 Weekday 
Apr 12 (1 HR A DAY)
07:00 AM EST
Enroll Now  →
 Weekend
Apr 09 (1 HR A DAY)
06:30 PM EST
Enroll Now  →
 Weekday 
Apr 05 (1 HR A DAY)
07:30 AM IST
Enroll Now  →
 Weekday 
Apr 12 (1 HR A DAY)
07:30 PM IST
Enroll Now  →
 Weekend 
APr 10 (1 HR A DAY)
07:00 AM IST
Enroll Now  →
Course Description
QlikSense Training is a complete CMS(Content Management Solution) for developing websites, Mobile Applications and Forms. It is used to handle your marketing assets. Through QlikSense Training, you can increase your brand demand and Customer Loyalty. By 2025, QlikSense Training will become one of the top content management systems.
After analyzing its progress in the market, we have designed this course based on the latest trends.
Major companies using QlikSense Training are Dell, Barclays, Deloitte, Informatica, Mastercard, Microsoft, UBS, Thermo Fisher Scientific, DuPont, Palo Alto Networks.
The average salary of QlikSense Training per annum is $168,200 – Neuvoo
QlikSense Training training will help you develop the skills and knowledge necessary for building custom applications using templates and components.
It covers all the fundamentals of including architecture, JCR, OSGi framework, etc., through real-life projects and this will enable you to become a certified developer.
Features
| | |
| --- | --- |
| ✅Lifetime access | ✅Lifetime video access |
| ✅Real-time case studies | ✅The project integrated into the Curriculum |
| ✅24*7 Support from our team of administrators | |
1.Introduction & Installation
What is QlikSense?
Comparing Qlik Sense Desktop with Qlik Sense
Installing Qlik Sense Desktop
How Qlik Sense varies from QlikView?
Starting with QlikSense Desktop
Opening an app with QlikSense
QlikSense Architecture
2.Starting QlikSense
Navigating in the user interface
Data Manager
Data Load Editor
Data Model Viewer
Interacting with the user interface
Creating apps and Visualizations
Structuring an app with Sheets
3.Designing Visualizations
Different type of Visualizations
Dimensions and Measures in a CHART
When to use and What Chart to Use
Selections in a Visualization
Settings and Properties of each Visualization
4.Using Expressions in Visualization
Expressions, Functions and Variables
Working with Expression Editor
Using Functions in Charts
Using Variables in Expressions
Set Analysis and Set Expressions
Working with Master Items
5.Manage Data
Adding data from files and databases
Loading data with the data load script
Data Connections
Various types of Data loads
Profile Data with QlikSense
Troubleshooting
6.Creating a Data Model
Qlik Sense Data Architecture
Creating Star and Snowflake schemas
Use of Joins, Keeps, Concatenate etc.
Understanding QVD layer
Working on synthetic keys and circular references.
7.Advanced Data Modelling
Qlik Sense Star Schema
Link Table
Dimensions Table
Master Calendar
Optimizing data models
Best Practices of Data Modelling
8.Collaborate in QlikSense
Data Storytelling
Publishing
Exporting and Printing
Advanced Scripting and Chart Functions
Qlik Tips and Techniques
9.Qlik Sense Security
Learning about Qlik Sense App and its security features
Providing Qlik Sense access to user sets
Qlik Sense Security rule code
FAQ's
❓ Do you offer any discount/offer?
✅ Yes, offers keep changing from time to time. You can chat with us or call our training coordinator for more details.
❓ Is there any demo video which I can watch before enrolling to the course?
✅ Yes, we have provided a Demo video section on each course page so that you can get a glimpse into the course you want to enroll.
❓ How soon after signing up would I get access to the learning content?
✅ Yes, we will provide access to all the learning materials after the complete payment for the course.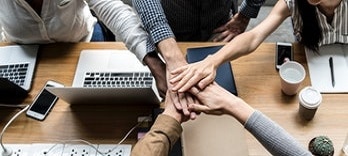 MuleSoft Training
⭐⭐⭐⭐⭐
😃 221 Learners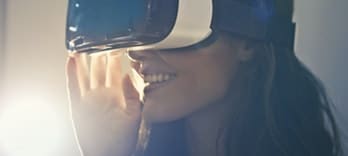 Pega Training
⭐⭐⭐⭐⭐
😃 391 Learners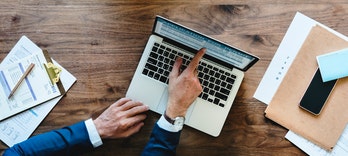 SailPoint Training
⭐⭐⭐⭐⭐
😃 106 Learners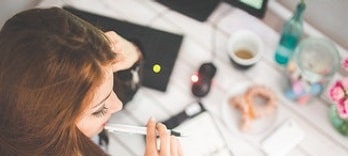 WorkDay Training
⭐⭐⭐⭐⭐
😃 158 Learners