Palo Alto Training The only Network Course you need
⏰24 hours | ▶️ 24 Videos | 📣 49 Participants |🎓 2940 Reviews | 4.8 ⭐⭐⭐⭐⭐
Choose a Plan that Works for You
Self Paced
Unlimited Access
Advanced sessions

Interview Q&A

Free study Materials

Premium Technical support
Instructor Led Live Training
Unlimited Access
Live Instructor

Advanced sessions

Interview Q&A

Premium Technical Support
Corporate Training
Unlimited Access
Live Instructor

Advanced sessions

Interview Q&A

Premium Technical Support
 Weekday 
Nov 14(1 HR A DAY)
07:00 PM PST
Enroll Now  →
 Weekday 
Nov 27(1 HR A DAY)
07:00 AM PST
Enroll Now  →
 Weekend
Nov 25(1 HR A DAY)
07:00 PM PST
Enroll Now  →
 Weekend 
Nov 15(1 HR A DAY)
07:30 AM IST
Enroll Now  →
 Weekday 
Nov 27(1 HR A DAY)
07:00 PM PST
Enroll Now  →
 Weekend 
Nov 26(1 HR A DAY)
07:30 AM IST
Enroll Now  →
Course Description
Palo Alto Training is an all-encompassing program that teaches you all they need to know to become successful in the field of Network Security and Security Engineering.
The capabilities of the Palo Alto Networks security platform are the primary emphasis of this course, which focuses on the core principles and technology that support such capabilities.
Palo Alto Class is divided into four main sections.
The first part of this lesson will focus on teaching you the foundations of network security as well as security engineering.
This covers a wide range of issues, some examples of which include the features of the Palo Alto Platform, the components of the frame relay protocol, the administration of the organization's firewall, and the security rules of the Palo Alto platform.
The second section examines the technological hurdles that must be overcome in order to configure and manage the security platform offered by Palo Alto Networks.
You will get an understanding of risk management as well as potential dangers, as well as their own personal weaknesses.
Additional topics that will be covered include the deployment of security rules, security monitoring, and repair methods, protocol security, secure remote access, and SSL/TLS encryption technology.
Part three of this Palo Alto Online Training is dedicated to a comprehensive analysis of Palo Alto Networks' innovative security offerings.
In this specific sequence, an in-depth study needs to be carried out on the Security Management Console, the Security Services Processor, the Identity-Based Access control, virtual private networks, and threat prevention systems.
Only then you will be able to achieve this objective.
The course's final unit covers a wide range of material, from traffic analysis and categorization to application annex management to data loss protection.
When you have completed this part of the course, you will have a better grasp of security compliance, how to pick the appropriate security solutions, and how to apply the Palo Alto Networks security platform for applications that are utilized in the real world.
Additionally, the Palo Alto Certification course covers subtopics such as security policy and rule-based administration, diagnostics, reliable backup and recovery, and malware protection.
You will gain knowledge of how to prevent possible assaults while also enhancing the effectiveness of the Palo Alto Firewall as the course progresses.
After successfully completing the course, you will be equipped with the knowledge and abilities necessary to select and protect the most cutting-edge network security solutions now available on the market.
When you have completed the Palo Alto Course and achieved a passing grade will be equipped with the knowledge and skills necessary to effectively protect an organization from threats to its network and attacks on its network.
The acquisition of this information and those abilities is necessary for success.
They will be able to understand the security implications of distributed networks, create and carry out rules for comprehensive security, and protect endpoints from harmful attacks.
This ability will allow them to effectively use the platform.
Seize upon the Palo Alto Training from CloudFoundation, it is the ideal online learning platform for today's ever-changing digital environment.
Courses include web development basics through cloud computing. You will get 24*7 assistance from our experts to quench your queries.
Features
| | |
| --- | --- |
| ✅Lifetime access | ✅Lifetime video access |
| ✅Real-time case studies | ✅The project integrated into the Curriculum |
| ✅24*7 Support from our team of administrators | |
1.Platforms and Architecture
Introduction of firewall
Single Pass Architecture and Flow Logic
Parallel processing of Palo Alto
Types of firewall
State full inspection of Firewall
Packet Filtering Firewall
Application aware firewall
Basic Wire shark packet analysis (ICMP, DNS, TCP, UDP SSH, SSL)
2.Initial Configuration
Initial Access to the System
Introduction of Palo alto CLI
Control plane and data plan in Palo Alto
Difference between Operational mode and Configuration mode
Configuration Management
Licensing and Software Updates
Account Administration
Difference between Candidate configuration and running configuration
3.Interface Configuration
Introduction to Security Zones
Layer 2 deployment of Palo Alto
Layer2 deployment with logical vlan interface
Layer2 deployment with same vlan /different vlan
TAP mode deployment with Scenario
V-wire mode deployment of Palo Alto
Layer 3 configuration of Palo Alto interface
Sub-interfaces Configuration and Inter-vlan Routing
Service route configuration on interface
DHCP Configuration
Introduction of Virtual Router
Virtual Router Scenario based configuration
4.Security and NAT Policies
Security Policy Configuration
Policy Administration
Interazone, interzone rule and Cleanup Rule
NAT Configuration
PAT on Firewall interface
Dynamic NAT with pool IP
Proxy Arp concept and understanding
Static Bi-directional NAT Configuration
U-Turn NAT Configuration Same zone (double NAT configuration)
U-Turn NAT Configuration Different Zone (Inter zone)
Destination NAT configuration on Pool IP (load distribution)
PORT Forwarding / Static PAT configuration
External Pool NAT configuration and flow
Virtual wire Netting configuration
5.App-ID™
Application ID Signature based Inspection of Palo alto
Flow Logic of App ID
Application ID Terms Understanding (Incomplete, Insufficient Data, Unknown TCP/UDP)
Configuration of APP ID (Security Rule base)
Custom App-ID signature creation of (URLS for Particular Pattern)
App ID with Outbound SSL Inspection
6.Content-ID™
Antivirus
Anti-spyware
Vulnerability
URL Filtering
File Blocking: Wildfire
7.Encryption /Decryption
Certificate Management
Theory of SSL /TLS
Outbound SSL Decryption
Inbound SSL Decryption
8.User-ID™
Enumerating Users
Mapping Users to IP addresses
User-ID Agent and LDAP Configuration
9.VPN Configuration
Theory of IPsec Protocol Suit
Details of Packets (PHASE-1, PHASE-2)
Difference between Main mode and aggressive mode
Difference between Policy based VPN and Tunnel based VPN
IPSec Tunnels between Palo alto firewall
IPSec Tunnel between Palo alto and Cisco Device/Checkpoint Gateway
Implementation of Dynamic routing protocol in Route based VPN (OSPF Configuration)
Scenario Based Troubleshooting in Palo alto (PCAP File Analysis)
Advance debug command in Palo Alto for VPN Troubleshooting
Introduction of remote access VPN
Global protect VPN configuration / SSL VPN for remote Users
Global Protect Portal
Global Protect Gateway
10.Management & Reporting
Introduction of Dashboard
ACC (Application command center)
Basic Logging
Log Analysis and filtering
System Alters and log
Basic Reports
11.Active/Passive High Availability
Understanding of High Availability
Palo alto active/passive HA configuration
Theory of HA Control Link DATA Link
Palo Alto active /active configuration with Floating ip
Palo Alto active/active configuration with arp load balancing
Active/Active NAT configuration
12.Routing Configuration and PBR
Understanding of Palo Alto Routing table, Forwarding Table
Understanding of Path Monitoring in Palo Alto
ECMP (Equal cost Multiple Path) Configuration with Dual ISP
ECMP Load-Balancing Algorithms
Introduction of OSPF routing and configuration
Introduction of BGP routing and configuration
Policy based routing configuration and testing with dual ISP
Understanding of Metric and administrative distance (virtual Router)
13.Panorama
Centralized Configuration and Deployment
Centralized Logging and Reporting
Role-Based Access Control
Difference Between pre rule, post rule and Default rule.
14.Advance Trouble Shooting and packet capture
Packet dig command use in Palo alto
Graphic mode packet capture
Directory system of Pan OS and daemons
Log capture for live traffic and analysis
Test policy command for NAT and security Rules
Use of grep command to search pattern
Use of mp-log and dp-log in palo alto
FAQ's
❓ Do you offer any discount/offer?
✅ Yes, offers keep changing from time to time. You can chat with us or call our training coordinator for more details.
❓ Is there any demo video which I can watch before enrolling to the course?
✅ Yes, we have provided a Demo video section on each course page so that you can get a glimpse into the course you want to enroll.
❓ How soon after signing up would I get access to the learning content?
✅ Yes, we will provide access to all the learning materials after the complete payment for the course.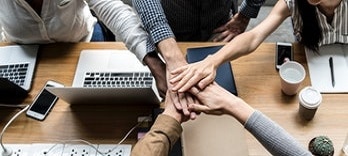 MuleSoft Training
⭐⭐⭐⭐⭐
😃 221 Learners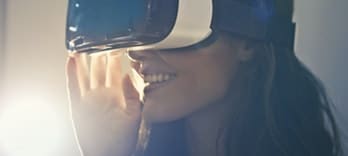 Pega Training
⭐⭐⭐⭐⭐
😃 391 Learners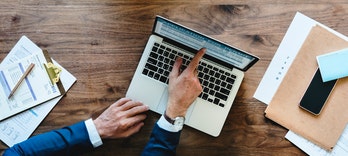 Rpa  Training
⭐⭐⭐⭐⭐
😃 106 Learners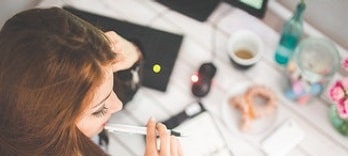 WorkDay Training
⭐⭐⭐⭐⭐
😃 158 Learners